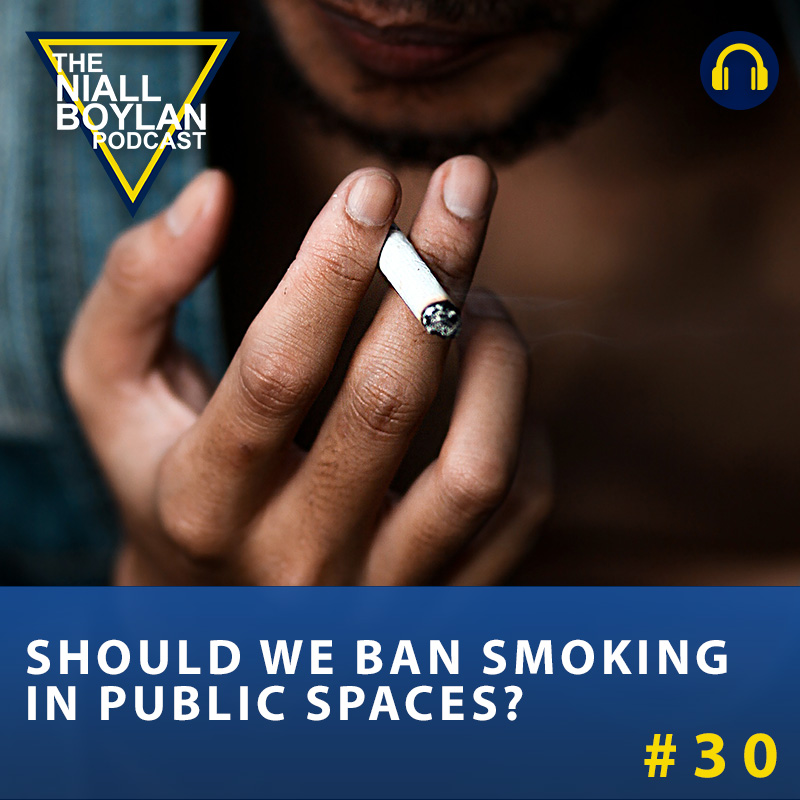 Should Smoking Be Banned In All Public Outdoor Spaces Episode 30
play_circle_filled

Should Smoking Be Banned In All Public Outdoor Spaces Episode 30
Niall Boylan
In this episode, Niall engages in a conversation with John Mallon, a representative from Forest, The Voice and Friend of Smokers, to discuss the contentious issue of whether smoking should be prohibited in all public outdoor spaces. The debate stems from Galway Council's recent proposal to ban smoking in specific public outdoor areas, with support from a Green Party Councillor.
John Mallon, a staunch defender of smokers' rights, argues that such a ban goes too far. He suggests that if the concern is passive smoking, designated areas for smokers and non-smokers should be provided instead of imposing a blanket ban.
Throughout the episode, Niall opens the lines to callers, inviting their opinions on the topic. Maureen passionately expresses her opposition, declaring that the government should disregard this rule entirely. On the other hand, Steven from Kilkenny shares his rebellious sentiment, considering taking up smoking as an act of defiance against the proposed ban.
Steve from Dublin presents a different perspective, supporting the idea of the ban. He clarifies that the government's proposal does not seek to outlaw smoking entirely but rather aims to prevent harm to individuals in public places caused by secondhand smoke.
Concluding the discussion, Niall delivers a strong message. He acknowledges that smoking is a harmful habit that can lead to death and negatively impact one's health. However, he emphasizes the importance of finding a balance, asserting that smokers should not be ostracized from society while ensuring their actions do not harm others.
Tune in to this episode looking into the ongoing debate surrounding smoking in public outdoor spaces, exploring diverse viewpoints and considering the potential consequences of various approaches to this complex issue.
---