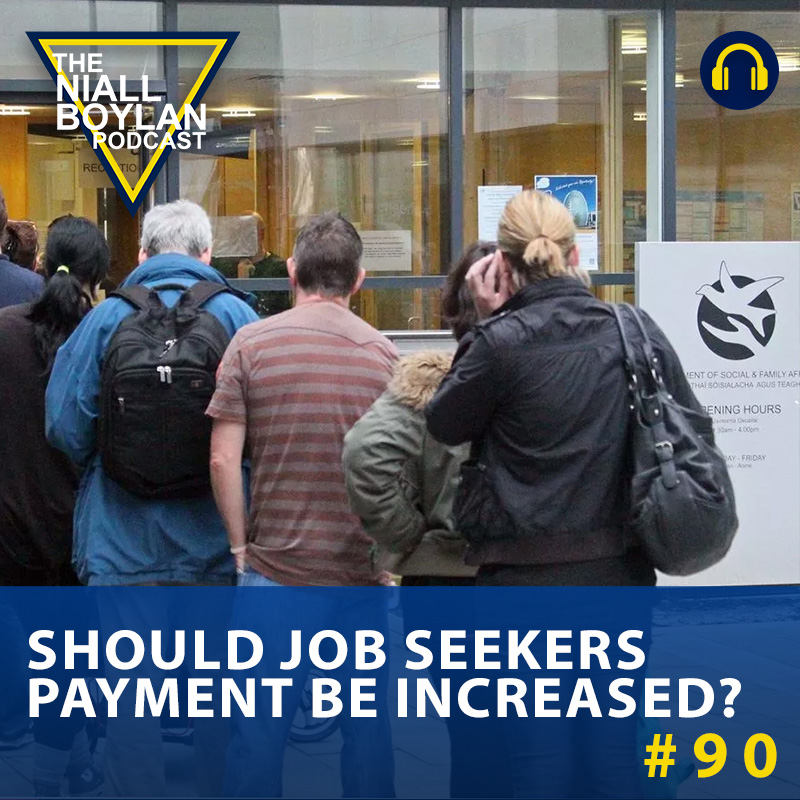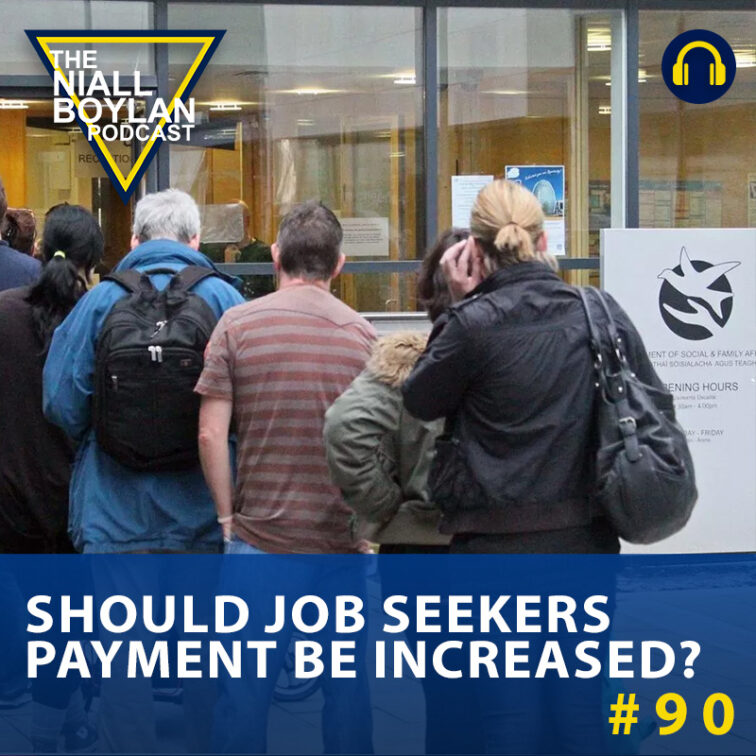 Should Job Seekers Payment Be Increased? Episode 90
play_circle_filled

Should Job Seekers Payment Be Increased? Episode 90
Niall Boylan
In this thought-provoking episode, Niall delves into a hot-button issue that has garnered widespread attention: Should Job Seekers Payment Be Increased? With the impending release of the budget, there's a fervent debate on whether the proposed €12 increase in social welfare payments is adequate or insufficient to address the pressing needs of job seekers.
The episode kicks off with an exploration of the recent budget developments, which include a €12 per week boost in social welfare payments for working-age recipients and pensioners. Additionally, the Working Family Payment threshold will see a €40 increase, and there will be a €2 weekly raise in the rate for a Qualified Child. Fuel Allowance qualifications and limits are set to expand significantly, benefitting those struggling with energy bills.
However, the show goes beyond the budget's surface to examine the real impact of such adjustments on the lives of job seekers. Niall opens the lines to callers with diverse perspectives on this matter.
Some callers passionately argue that a mere €12 increase falls far short of addressing the financial hardships faced by job seekers. With the ever-rising cost of living, this augmentation barely covers the essentials, let alone providing the necessary support for individuals to regain their financial independence. They contend that stagnant job seekers' payments can inadvertently trap people in a cycle of social welfare dependency, when the real goal should be to empower them to secure stable employment.
On the flip side, other callers express concerns that increasing job seekers' payments might inadvertently discourage active job hunting. They believe that some individuals may opt for short-term comfort over long-term self-sufficiency when presented with a higher payment. There's a real risk that people could become complacent without the incentive to actively seek employment or engage in upskilling.
Join the engaging conversation as Niall explores the delicate balance between providing immediate relief to those in need and incentivizing long-term self-sufficiency. This episode offers a nuanced examination of the multifaceted issue of social welfare payments, providing listeners with a deeper understanding of the challenges and considerations involved in making these crucial decisions.
Should Job Seekers Payment Be Increased?
---
Together, we can keep the conversation alive. Click the 'Donate' button and be a vital part of our podcast's future. Thank you for being an essential member of our community!

Latest Podcasts

Newsletter
---