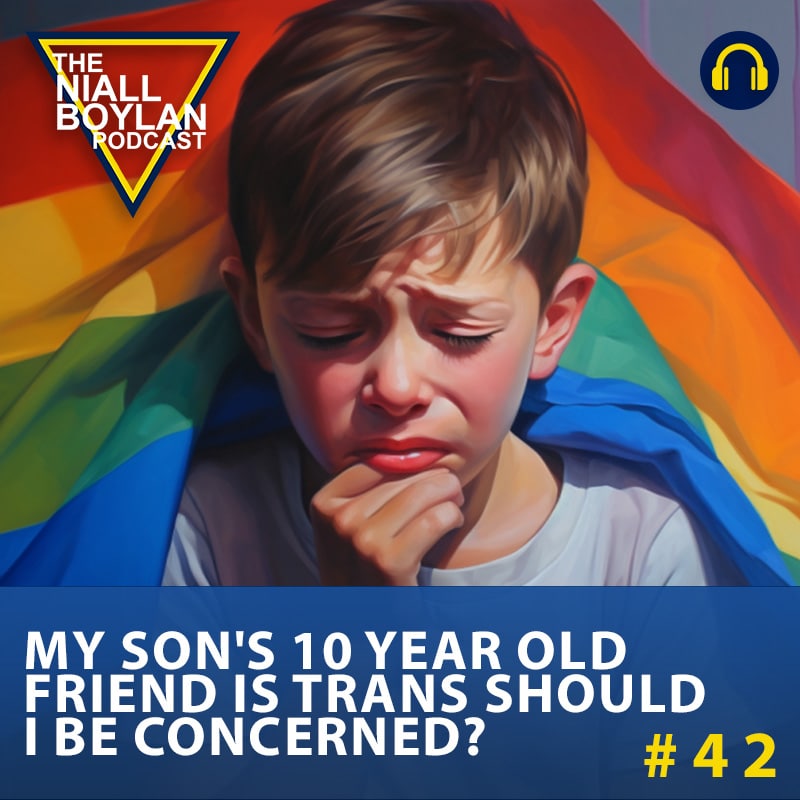 My Son's 10 Year Old Friend Is Trans. Should I Be Concerned?
play_circle_filled

My Son's 10 Year Old Friend Is Trans. Should I Be Concerned?
Niall Boylan
In this episode, Niall discusses the sensitive topic of gender identity and its impact on young children. The discussion begins with Niall's interview with Oli London, author of the book "Gender Madness." Oli opens up about his own struggles with transitioning and detransitioning, shedding light on the complexities surrounding gender identity and its portrayal in society. He advocates for the safety and wellbeing of children who may be confused about their gender and calls for a deeper understanding of their struggles.
As Niall explores the pages of "Gender Madness," he reveals Oli London's fearless journey in embracing a "Korean woman" persona and his subsequent advocacy for youths grappling with their identities. The book explores the societal pressures influencing young individuals to consider transitioning and scrutinizes the multibillion-dollar gender affirming care industry.
The conversation then shifts to the heart of the matter as Niall reads an emotional email from a viewer, detailing their concerns about their son's 10-year-old friend who identifies as transgender. The email highlights the challenges faced by parents when addressing issues of gender identity at a young age, and how societal influences can impact a child's perspective.
Niall opens the phone lines to callers, sparking a passionate debate on the question, "Should a person who is accused of a serious crime have their name published before they are convicted?" Callers share diverse viewpoints, discussing the balance between transparency and protecting the accused from unwarranted prejudice.
The episode culminates in an emotionally charged discussion about the influence of transgender ideology on young children. Callers express their differing opinions on whether a child's gender identity should influence their friendships and experiences.
Niall wraps up the episode, urging listeners to engage in open and respectful conversations about gender identity, while also considering the impact of societal influences on young minds. The episode leaves listeners with a deeper understanding of the complexities surrounding gender identity and the importance of fostering empathy and understanding in these delicate discussions.
---