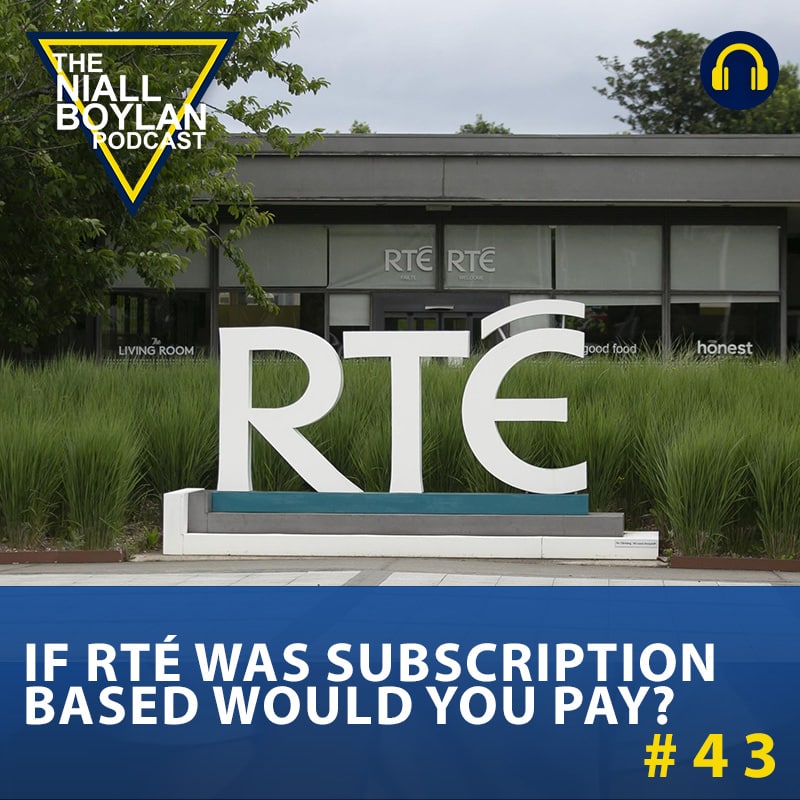 If Rte Was Subscription Based Would You Pay?
play_circle_filled

If Rte Was Subscription Based Would You Pay?
Niall Boylan
In the wake of the recent RTE scandal involving Ryan Tubridy and secret payments, the public's trust in the national broadcaster has been shaken, leading to a decline in TV licence revenue. On this episode, Niall delves into a pressing question: "If RTE Was Subscription Based, Would You Pay?"
Niall leads the discussion, addressing the implications of a subscription-based model for RTE. The recent scandal has left many viewers questioning the transparency and accountability of the public broadcaster. Niall examines the impact of this skepticism on viewers' willingness to financially support RTE through subscriptions.
The phone lines are open, and callers share their thoughts and opinions on the matter. Some callers express strong opposition to paying for RTE's services, citing the lack of trust in the broadcaster and its handling of recent events. A regular caller, Maurice, takes a defiant stance, stating he would rather face prison than pay for a TV licence under the current circumstances.
However, other callers voice a more nuanced perspective, acknowledging the quality of content produced by RTE while calling for a complete reform of the public broadcaster. They emphasize the need for increased transparency and impartiality in RTE's news reporting to rebuild public trust.
Throughout the episode, Niall navigates the various viewpoints, exploring the delicate balance between providing quality content and maintaining public trust. The question of whether RTE should adopt a subscription-based model sparks a lively debate among callers.
As the conversation unfolds, Niall encourages listeners to share their thoughts and engage in the ongoing dialogue about the future of RTE and its role in the media landscape.
In this compelling episode, Niall and the callers delve into the complex issues surrounding RTE's funding and accountability, highlighting the importance of transparent, trustworthy journalism in today's media environment.
Niall concludes the episode, leaving listeners with food for thought on the evolving landscape of public broadcasting and the role of the audience in shaping its future.
---