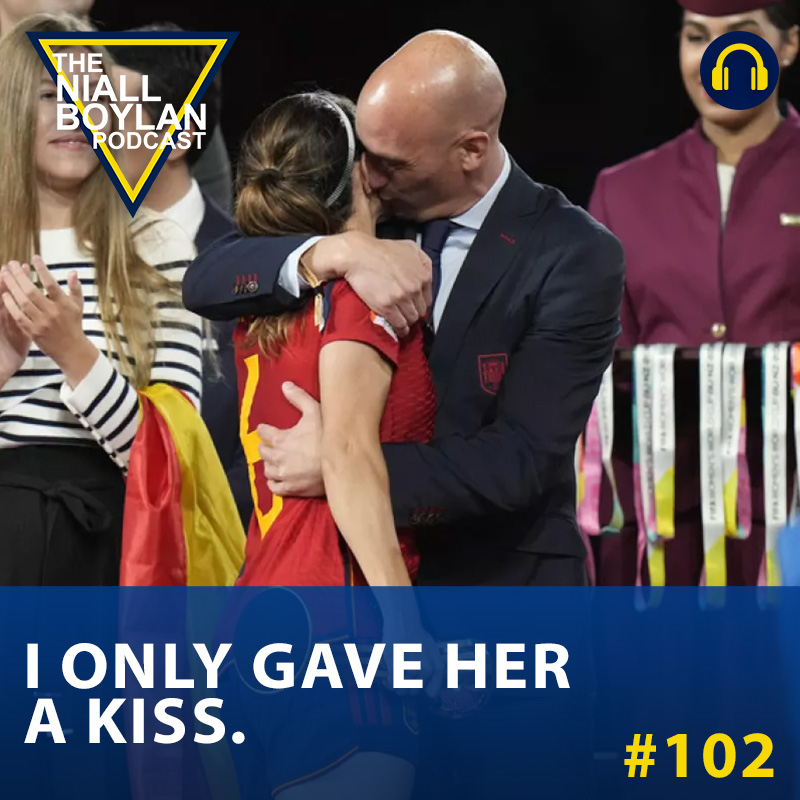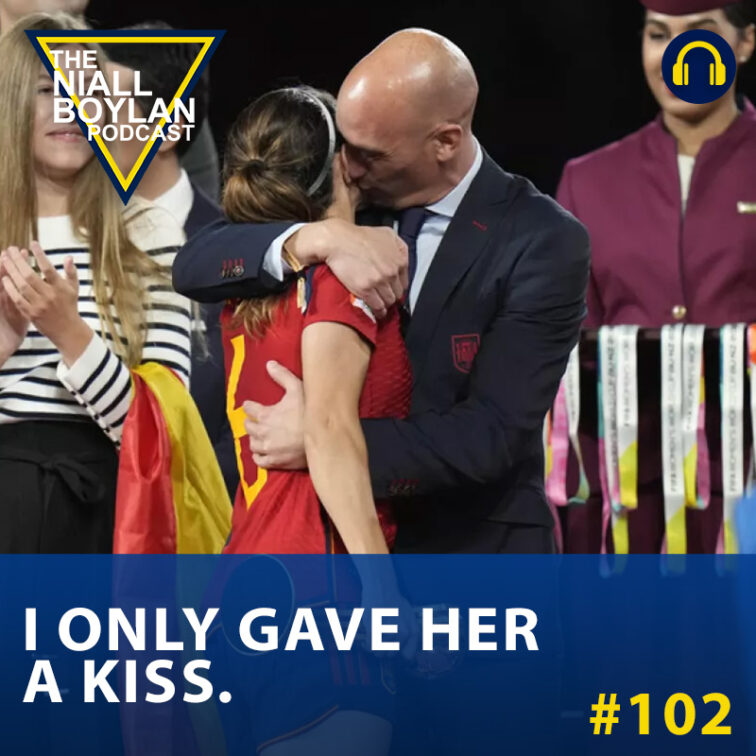 I Only Gave Her A Kiss Episode 102
play_circle_filled

I Only Gave Her A Kiss Episode 102
Niall Boylan
In this episode, Niall delves into a recent controversy sparked by a kiss between the president of the Spanish football federation, Luis Rubiales, and forward Jenni Hermoso during the Women's World Cup final ceremony. The kiss, captured on camera, led to a flurry of reactions on social media, raising questions about boundaries, consent, and the significance of context.
Niall opens the episode by sharing the news article detailing the incident and its aftermath. He provides context by mentioning the varying opinions expressed in the article. While some defended the kiss as a spontaneous gesture of joy after Spain's World Cup victory, others found it problematic and raised concerns about consent and personal boundaries.
The episode then unfolds as Niall invites callers to share their thoughts on this controversial incident. Callers express a range of perspectives:
Some callers argue that the kiss should be viewed as a celebratory moment filled with pure joy. They believe that the public reaction to the kiss is an overreaction, emphasizing the need to appreciate the context of the situation. They assert that people should not read too much into a simple kiss on the lips and avoid making it a bigger issue than it is.
Other callers highlight the importance of consent and boundaries, regardless of the celebratory context. They argue that consent is crucial and that individuals should always feel comfortable with physical contact. Celebratory moments should not overshadow the need for mutual respect and consent. Dismissing concerns about consent is seen as a step in the wrong direction.
Niall wraps up the episode, encouraging listeners to reflect on the significance of context, personal boundaries, and consent in moments of celebration and joy.
Was There An Overreaction To Luis Rubiales Kissing Jenni Hermoso On The Lips During The Post-match Ceremony?
Absolutely Yes : 13

No Way : 2

Not Sure : 1
Total Votes: 16
---
Together, we can keep the conversation alive. Click the 'Donate' button and be a vital part of our podcast's future. Thank you for being an essential member of our community!

Latest Podcasts

Newsletter
---