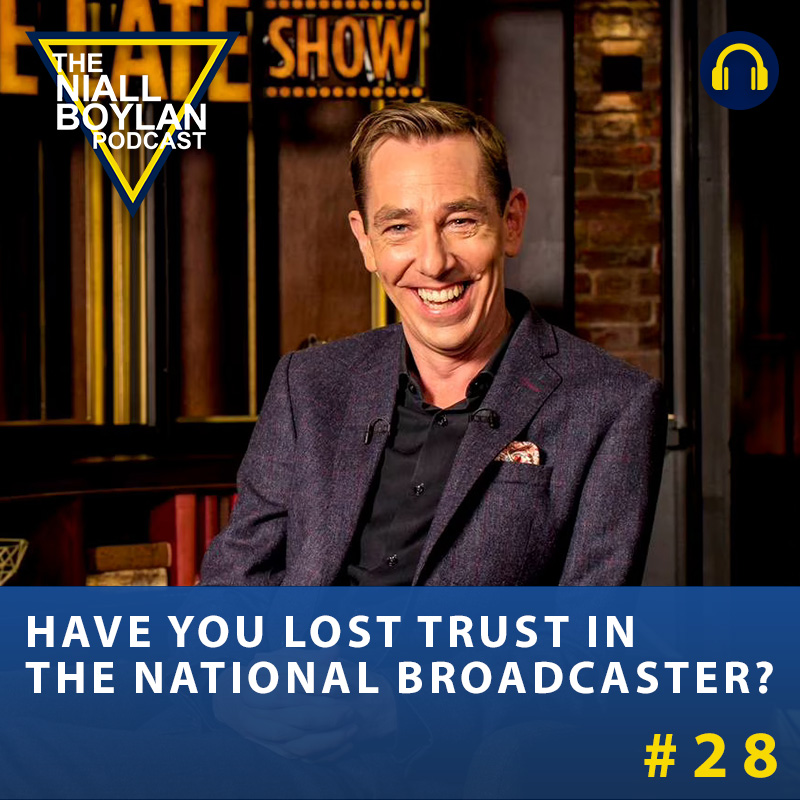 Have You Lost Trust In The National Broadcaster Episode 28
play_circle_filled

Have You Lost Trust In The National Broadcaster Episode 28
Niall Boylan
Join Niall as he delves into a pressing issue on everyone's minds: "Have You Lost Trust In The National Broadcaster?" In the aftermath of a recent scandal involving undisclosed payments to renowned RTE presenter Ryan Tubridy, Niall engages in a thought-provoking discussion with Terry Prone, Chairperson of the Communication Clinic, and Peadar Tóibín, Leader of Aontú.
As the story unfolds, Peadar advocates for Ryan Tubridy to return the money, emphasizing the importance of accountability and transparency. Meanwhile, Terry stresses the need for all presenters to disclose any financial arrangements, whether pertaining to wages, travel, or holidays.
Throughout the episode, Niall opens the lines to listeners, inviting their opinions on whether they have lost trust in the national broadcaster. The majority of callers express their skepticism, citing the recent scandal as a reason to doubt the reliability of the national broadcaster.
One caller, Paul, believes that significant changes need to be made within the organization to satisfy the public's demands. Another caller, James, defends RTE as good value for money and urges patience, advocating for Ryan Tubridy's return.
In conclusion, Niall emphasizes the paramount importance of 100% transparency in the use of public funds. He underscores that rebuilding the public's trust in RTE can only be achieved through unwavering honesty. Join us for this engaging and insightful discussion on the path to restoring faith in the national broadcaster.
---