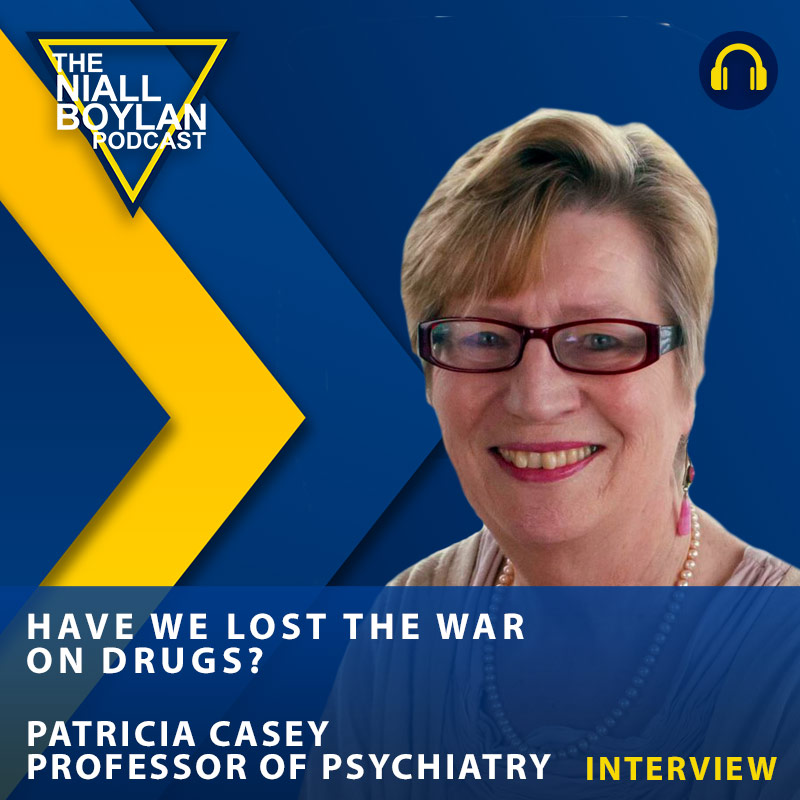 Have We Lost The War On Drugs? Patricia Casey Professor Of Psychiatry (Interview)
play_circle_filled

Have We Lost The War On Drugs? Patricia Casey Professor Of Psychiatry (Interview)
Niall Boylan
"Have We Lost the War on Drugs?" In this engaging conversation, Niall interviews Patricia Casey, a respected Professor of Psychiatry. Patricia provides expert insights into the detrimental effects of cannabis on mental health, advocating for the continued illegality of drugs while emphasizing the downsides of addiction.
Patricia passionately discusses the harmful impact of cannabis on individuals, particularly their mental well-being. Drawing from her expertise, she argues for the maintenance of drug prohibition, highlighting the potential risks associated with substance abuse.
Following the interview, Niall opens the lines for callers to share their diverse opinions on the topic. Callers offer a range of perspectives, the negative consequences of drugs for addicts, the perpetuation of the criminal underworld, and the surrounding crimes associated with the drug trade. Some callers advocate for the benefits of legalizing drugs, emphasizing harm reduction, regulation, and the potential for increased safety.
The podcast thoroughly explores both sides of the argument, offering an in-depth analysis of the complexities surrounding drug policies. It examines Patricia's position on the detrimental effects of drugs, addiction, and the potential risks associated with legalizing substances. Simultaneously, it explores the perspectives of callers who present arguments in favor of drug legalization, shedding light on harm reduction strategies, potential revenue streams, and the potential to redirect resources towards education and rehabilitation.
Join The Niall Boylan Podcast as it tackles the challenging topic of the war on drugs, providing a platform for experts, callers, and diverse perspectives to contribute to the discussion. Through this comprehensive exploration, the episode seeks to foster understanding, provoke critical thinking, and pave the way for informed debates on drug policy and its impact on society.
---