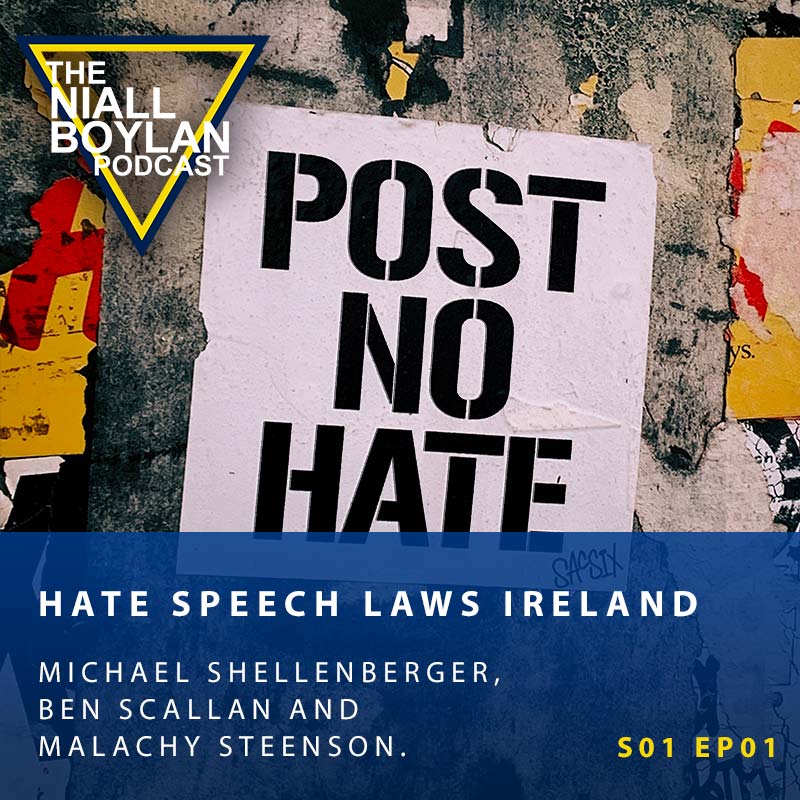 Hate Speech Ireland S01 Ep01
play_circle_filled

Hate Speech Ireland S01 Ep01
Niall Boylan
In this compelling episode, Niall delves deep into the controversial topic of Ireland's proposed Hate Speech laws. Joining him in this thought-provoking discussion is Michael Shellenberger, a seasoned author, policy expert, and journalist, bringing valuable insights into the conversation.
As the episode progresses, Niall is joined by two more prominent voices: Ben Scallan, a journalist associated with Gript Media, and Malachy Steenson, a seasoned solicitor. Together, they dissect the intricacies of these proposed laws and their potential impact on freedom of speech and expression in Ireland.
To enrich the dialogue, Niall opens the phone lines to hear from a variety of callers, including Alex from Free Speech Ireland, all of whom passionately voice their objections to the new legislation. Notably, these laws have garnered international attention and condemnation from figures like Elon Musk and Jordan Peterson.
Tune in to gain a comprehensive understanding of the ongoing debate surrounding Ireland's Hate Speech laws and the broader implications they hold for society.
---
Together, we can keep the conversation alive. Click the 'Donate' button and be a vital part of our podcast's future. Thank you for being an essential member of our community!

Latest Podcasts

Newsletter
---