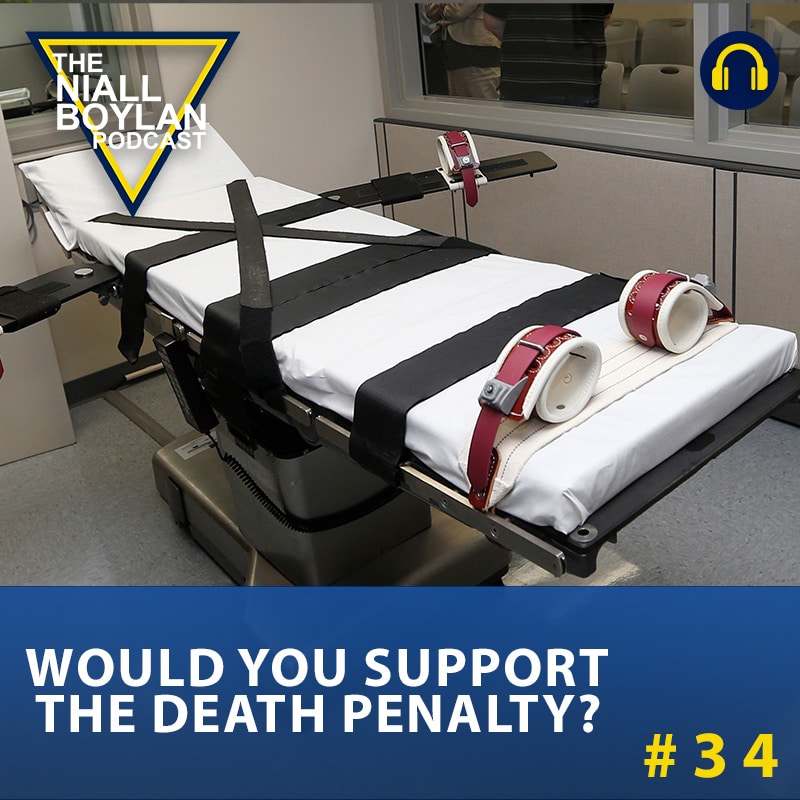 Would You Support The Death Penalty Episode 34
play_circle_filled

Would You Support The Death Penalty Episode 34
Niall Boylan
In this thought-provoking episode, Niall delves into the controversial topic of the death penalty and asks the crucial question: "Would you support the death penalty?" Drawing upon extensive research and expert opinions, Niall presents a balanced discussion, exploring both sides of the argument and providing the pros and cons associated with capital punishment.
To provide context, Niall shares compelling statistics and details about the death penalty in the United States, a country where it is still practiced in some states. He also highlights countries worldwide that retain the death penalty, as well as those where certain acts, such as homosexuality, can result in execution.
Engaging with a diverse range of perspectives, Niall opens the phone lines to callers, giving them the opportunity to voice their thoughts and opinions on the topic. The callers engage in respectful debates, considering factors such as the cost of housing serious felons in prisons, the potential closure it may provide for victims' families, and the ethical implications of taking a life. However, there are also callers who express firm opposition, arguing that no circumstance justifies the act of murder, whether it is a random act of violence, the killing of an unborn child, or the execution of a convicted prisoner.
As the episode draws to a close, Niall wraps up the show, summarizing the main points of the discussion while encouraging listeners to further contemplate this complex moral and legal issue. Listeners are left with a greater understanding of the multifaceted arguments surrounding the death penalty and are empowered to form their own educated opinions on this deeply divisive topic.
---