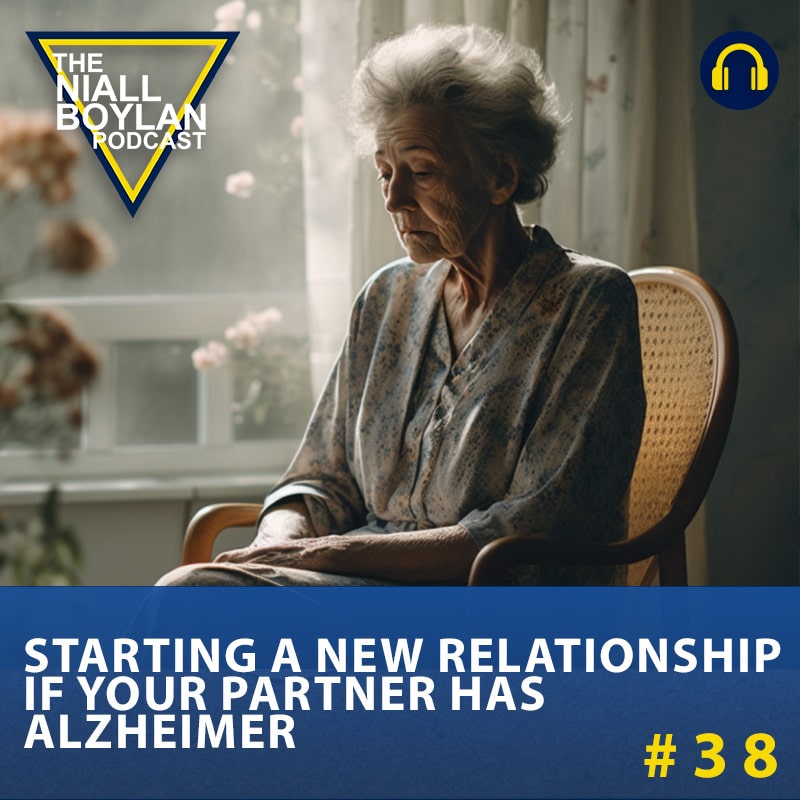 Starting A New Relationship If Your Partner Has Alzheimer Episode 38
play_circle_filled

Starting A New Relationship If Your Partner Has Alzheimer Episode 38
Niall Boylan
In this episode, Niall explores a sensitive question that many individuals may face: should one start a new relationship if their partner has Alzheimer's? The topic emerges from a heartfelt email sent by a listener, sharing their personal experience and seeking guidance.
The listener shares that their spouse, who is 65 years old, has been diagnosed with Alzheimer's and is currently receiving care due to the progression of the disease. They describe the challenges they encounter, including their spouse's declining cognitive abilities and erratic behavior. Despite their ongoing visits to the care facility, they express a deep sense of loneliness and longing for companionship.
Recently, the listener met a widowed individual at a wedding, and they started spending time together. Over time, their connection grew, and they developed romantic feelings for each other. This has left the listener grappling with conflicting emotions: their commitment to their spouse and the desire for emotional and physical connection with someone who understands their loneliness.
Niall opens the phone lines, inviting callers to share their perspectives and advice on this complex situation. The callers provide a range of viewpoints, with some emphasizing the importance of loyalty and devotion to one's spouse, while others acknowledge the listener's need for companionship and understanding.
Throughout the episode, the discussion remains sensitive and empathetic, recognizing the challenging circumstances faced by the listener. Niall guides the conversation with care, allowing callers to share their own experiences with Alzheimer's and the impact it has on relationships.
As the episode comes to a close, Niall reflects on the diverse opinions shared by the callers, highlighting the complexity of navigating relationships amidst the challenges of Alzheimer's. Listeners are encouraged to approach such situations with compassion and understanding, recognizing that there is no one-size-fits-all answer.
---