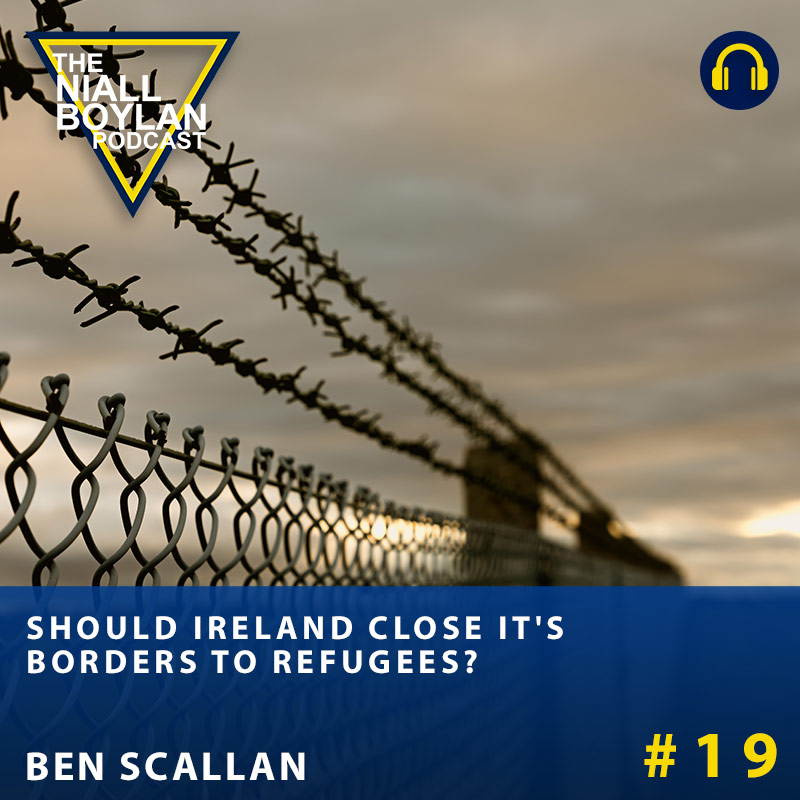 Should Ireland Close It's Borders To Refugees Episode 19
play_circle_filled

Should Ireland Close It's Borders To Refugees Episode 19
Niall Boylan
In this episode, Niall engages in a compelling conversation with Ben Scallan, a commentator and presenter for Gript Media. The focus of their discussion revolves around the question of whether Ireland should close its borders to refugees.
Ben Scallan brings a critical perspective to the table, heavily criticizing the government's handling of the entire situation. With the existing housing crisis in Ireland, Ben raises concerns about the country's capacity to effectively manage an influx of refugees. He delves into the complexities of balancing humanitarian obligations with the practical realities of limited resources and strained infrastructure.
Niall highlights the apparent hypocrisy of the government's actions, drawing attention to the construction of modular homes in Cork specifically for Ukrainians. These homes, designed to accommodate up to 256 people, come with financial contributions based on a percentage of income and a flat-rate utility charge. Niall questions the disparity between the assistance given to Ukrainian refugees compared to the challenges faced by Irish citizens in terms of the cost of living and the limited support provided by the government.
As the discussion unfolds, Niall opens the phone lines to invite callers to share their opinions on whether it is wrong to differentiate between Ukrainian refugees and asylum seekers. The debate among the callers becomes heated at times as individuals express their perspectives on the issue, showcasing the emotional investment and contrasting viewpoints.
Given the current housing crisis in Ireland, tensions run high, and emotions are palpable throughout the episode. Listeners gain insights into the multifaceted considerations surrounding the question of whether Ireland should close its borders to refugees.
In the concluding segment, Niall reflects on the discussion and summarizes the key points that were explored. He provides his own insights and observations, underscoring the importance of addressing the housing crisis and finding equitable solutions while fulfilling humanitarian responsibilities.
Join Niall and Ben Scallan in this thought-provoking episode as they delve into the complexities of Ireland's refugee policies and grapple with the question of whether the country should close its borders to refugees. Gain a deeper understanding of the challenges, concerns, and ethical considerations surrounding this contentious issue.
---