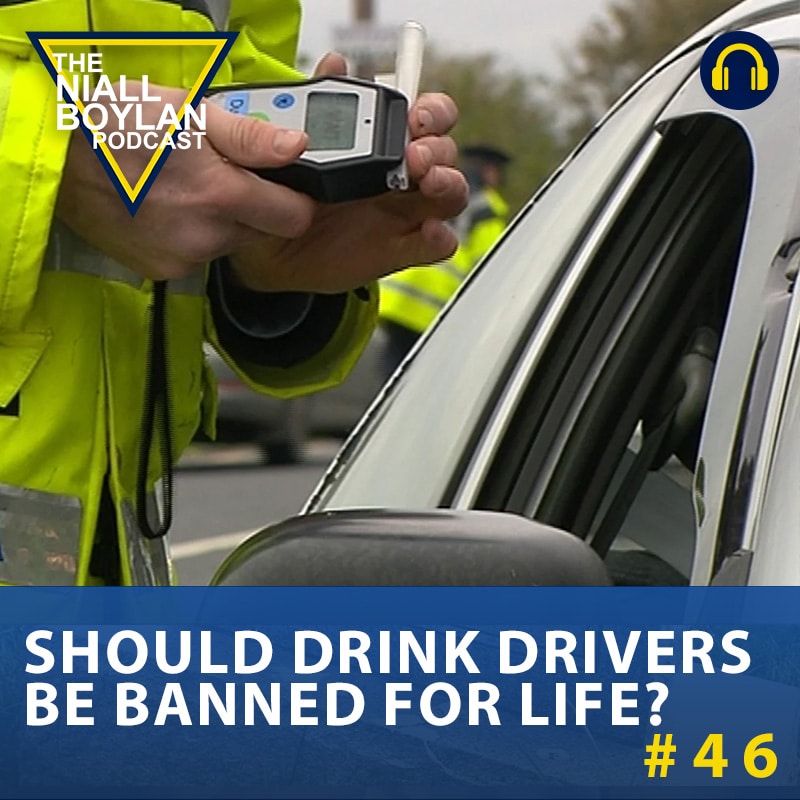 Should Drink Drivers Be Banned For Life? Episode 46
play_circle_filled

Should Drink Drivers Be Banned For Life? Episode 46
Niall Boylan
In this gripping and emotionally charged episode, Niall tackles the controversial question: "Should Drink Drivers Be Banned For Life?" The topic emerges in the wake of a recent news story about a New Zealand justice minister's resignation following a drink-driving crash. Niall is joined by Leo Lieghio a bereaved father who hails from Clondalkin in Dublin, Ireland. His life was forever changed on October 16th, 2005, when his beloved 16-year-old daughter, Marsia Lieghio, tragically lost her life in a heart-wrenching hit-and-run collision involving a driver who was under the influence of alcohol. Since that fateful day, Leo Lieghio has become a dedicated advocate and a member of the Irish Road Victims Association.
Despite the devastating loss of his daughter, Leo has channeled his grief into a powerful mission to raise awareness about the dangers of drink-driving. He is committed to preventing similar tragedies from happening to other families by campaigning for harsher penalties and stricter enforcement against those who drive while intoxicated. As a member of the Irish Road Victims Association, he actively works to bring attention to the devastating consequences of drink-driving and calls for justice for victims and their families.
Leo passionately appeals to motorists not to drink and drive, sharing his heartbreaking personal experience and advocating for harsher penalties for those who drive under the influence.
With no shortage of strong opinions from callers, the episode becomes a powerful exploration of the consequences of drink-driving and the need for stricter enforcement and penalties. Listeners share their perspectives on whether a lifetime ban is justified or if other measures could be more effective in preventing such tragedies.
Niall's candid and sensitive approach fosters a meaningful and heartfelt conversation, delving into the real impact of drink-driving on families and communities. Join Niall and his guests as they grapple with this critical issue that touches the lives of countless individuals. In true Boylan fashion, the lines are open for listeners to voice their opinions, making this an episode you won't want to miss.
Should Drink Drivers Be Banned For Life?
Yes : 0

No : 0

Not Sure : 0
Total Votes: 0
---