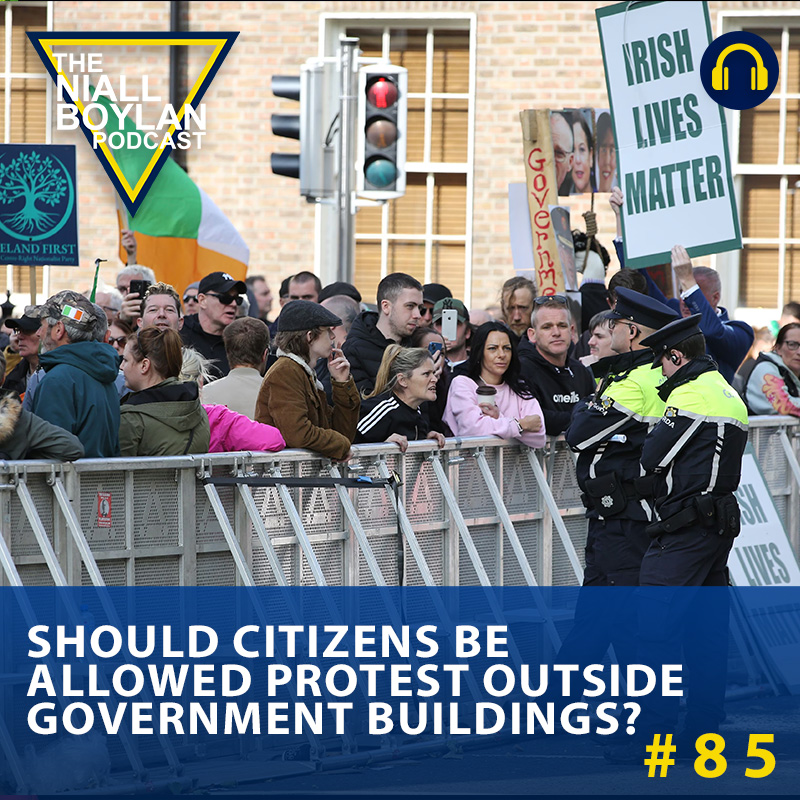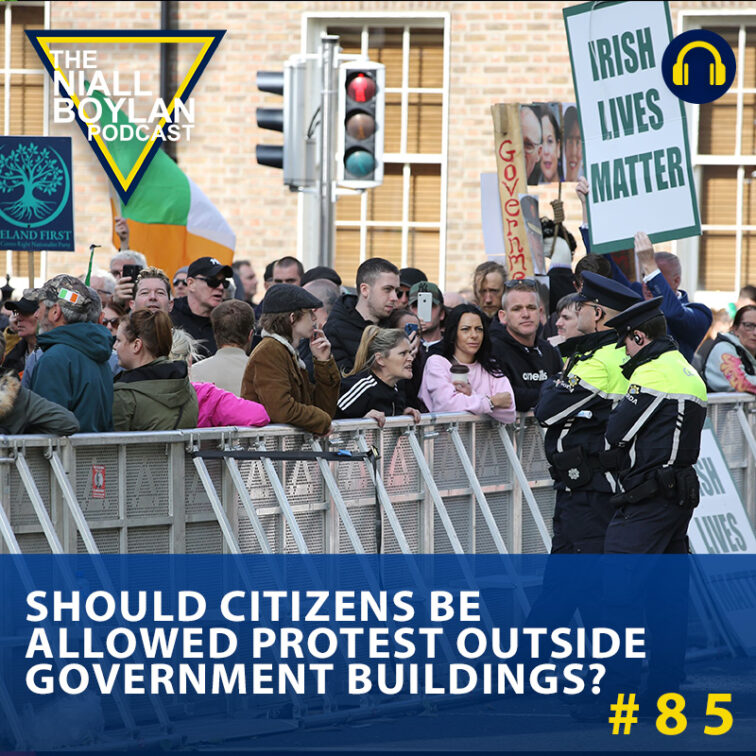 Should Citizens Be Allowed Protest Outside Government Buildings Episode 85
play_circle_filled

Should Citizens Be Allowed Protest Outside Government Buildings Episode 85
Niall Boylan
In this episode, Niall Boylan dives deep into a pressing question: Should citizens be allowed to protest outside government buildings? This question has gained prominence following a recent protest outside the Dáil, during which protesters grew increasingly angry. As a result, politicians have raised concerns about the need for protest exclusion zones and even the involvement of the Defence Forces due to rising levels of vitriolic and extreme abuse.
The topic of protesters' rights and politicians' safety is a complex and highly relevant issue. Political parties and groups have submitted various recommendations to a new taskforce on politicians' safety, proposing measures such as exclusion zones around Leinster House, dedicated units for reporting threats, notification systems for protests, and enhanced security measures.
Callers join Niall in this engaging conversation, sharing their diverse perspectives on this matter. Some argue that protest exclusion zones are essential for ensuring the safety and security of politicians, government employees, and the democratic process itself. They contend that while the right to protest is fundamental, it should not infringe upon the safety and privacy of elected representatives.
On the other side of the debate, some callers emphasize the importance of safeguarding freedom of expression and the right to protest as core principles of democracy. They express concerns that exclusion zones may restrict these rights and discourage public dissent and civic engagement.
Niall provides a platform for these contrasting views, allowing callers to explore the delicate balance between safety and democracy. The discussion highlights the complexities of this issue and its broader implications for democratic societies.
Join Niall Boylan and his callers as they delve into this multifaceted topic, offering valuable insights into the challenges of protecting politicians while upholding democratic values.
Niall wraps up the conversation, leaving listeners with much to ponder about the intersection of protest rights and political safety in the modern world.
Should Citizens Be Allowed Protest Outside Government Buildings?
Yes : 55

No : 1

Not Sure : 1
Total Votes: 57
---
Together, we can keep the conversation alive. Click the 'Donate' button and be a vital part of our podcast's future. Thank you for being an essential member of our community!

Latest Podcasts

Newsletter
---