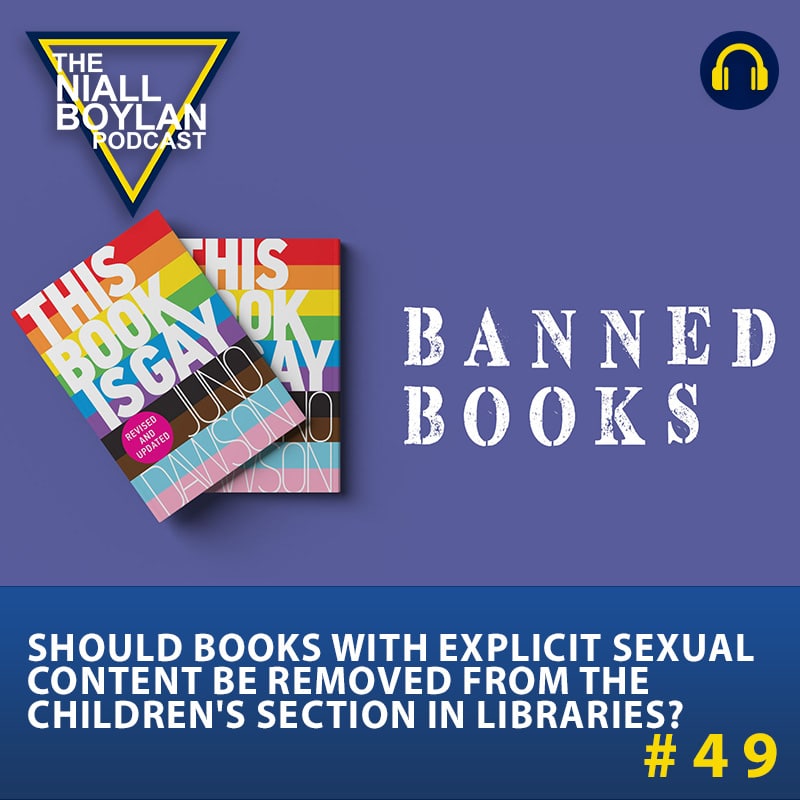 Should books with explicit sexual content be removed from the children's section in Libraries? Episode 49
play_circle_filled

Should books with explicit sexual content be removed from the children's section in Libraries? Episode 49
Niall Boylan
In recent times, the presence of certain books addressing gender and sexual ideologies in schools and libraries across Ireland has sparked controversy. Over the weekend, protests erupted outside a Cork library, where demonstrators voiced their opposition to LGBTQ+ reading materials being available on the shelves. The issue has given rise to today's topic: Should LGBTQ+ Issues Be Part Of School and Library Reading Materials?
As Niall delves into the topic, emotions run high and opinions vary. Some argue that these books should be treated with caution and should not be accessible to children. They express concern over the perceived influence of these materials on young minds and question their appropriateness in educational settings.
On the other side of the debate, proponents argue that LGBTQ+ issues should be included in reading materials as part of an inclusive and diverse education. They advocate for open discussions about different identities, orientations, and experiences to foster understanding and acceptance among young readers.
In the wake of the Cork library's early closure due to a planned demonstration, Niall highlights the tensions surrounding the topic. The library's decision to close for public and staff safety reveals the intensity of emotions surrounding LGBTQ+ reading materials.
As the phone lines light up, most callers express anger and opposition to the presence of these books in libraries. Few callers defend the books' accessibility to children, making it a challenging task to present a balanced discussion.
While some suggest placing these books in the adult section, others call for their complete removal from libraries. The debate showcases the complexity of balancing freedom of speech, diverse representation, and the protection of children in educational spaces.
In the end, Niall thoughtfully wraps up the episode, acknowledging the passionate opinions expressed by callers and the importance of fostering respectful dialogue on this topic.
Join Niall as he navigates this sensitive subject, providing listeners with a thought-provoking episode that encourages reflection and empathy towards diverse perspectives.
Should Books With Explicit Sexual Content Be Removed From The Children's Section In Libraries?
Yes : 9

No : 1

Not Sure : 0
Total Votes: 10
---