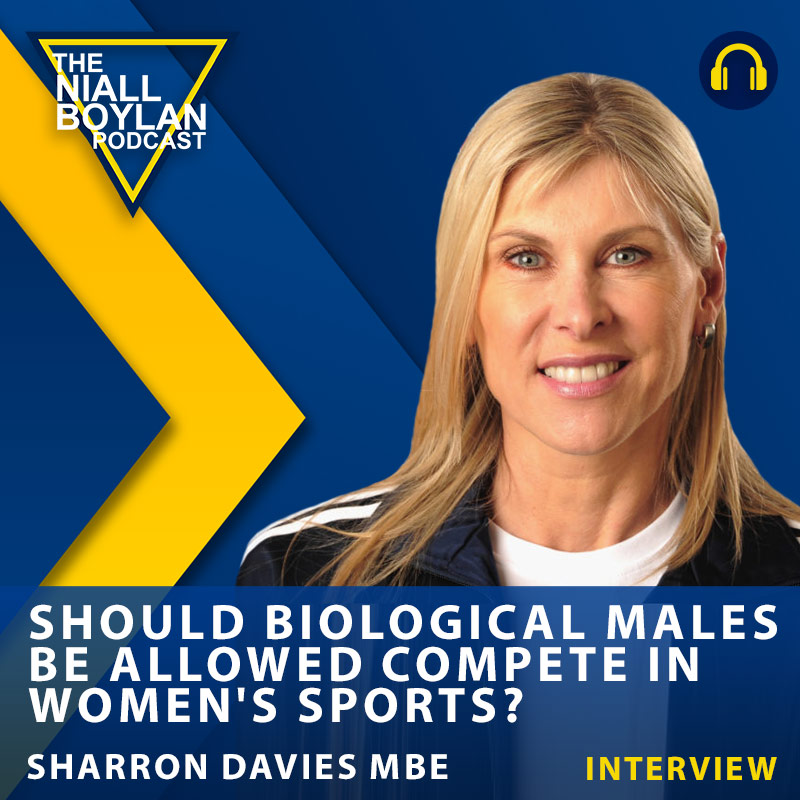 Should Biological Males Be Allowed Compete In Women's Sports With Sharron Davies MBE
play_circle_filled

Should Biological Males Be Allowed Compete In Women's Sports With Sharron Davies MBE
Niall Boylan
Join Niall as he engages in a compelling conversation with Sharron Davies MBE, an esteemed former competitive swimmer who represented Great Britain in the Olympics. In this episode, they delve into the contentious topic of whether biological males should be allowed to compete in women's sports.
Sharron Davies MBE brings her wealth of experience and achievements to the discussion, shedding light on the unfairness faced by women athletes who have dedicated their lives to training in sports where transgender biological males are now participating. She highlights the inherent biological advantages that can create an unlevel playing field and diminish the opportunities for female athletes.
Furthermore, Sharron discusses the historical dominance of misogynistic men in sports and shares insights into the doping scandals that have affected female sports, ultimately impacting the quest for Olympic medals.
Drawing attention to the already disproportionate representation of men in sports, Sharron passionately argues for the preservation of fair competition and equal opportunities for women in athletics.In the conclusion, Niall reflects on the insights shared by Sharron Davies MBE and the varying viewpoints expressed. The episode encourages listeners to critically analyze the complexities of gender, biology, and fair competition in sports. It prompts discussions on striking a balance between inclusivity and preserving the integrity of women's sports.
Join Niall and his guest, Sharron Davies MBE, as they navigate this complex issue and shed light on the implications of allowing biological males to participate in women's sports.
---