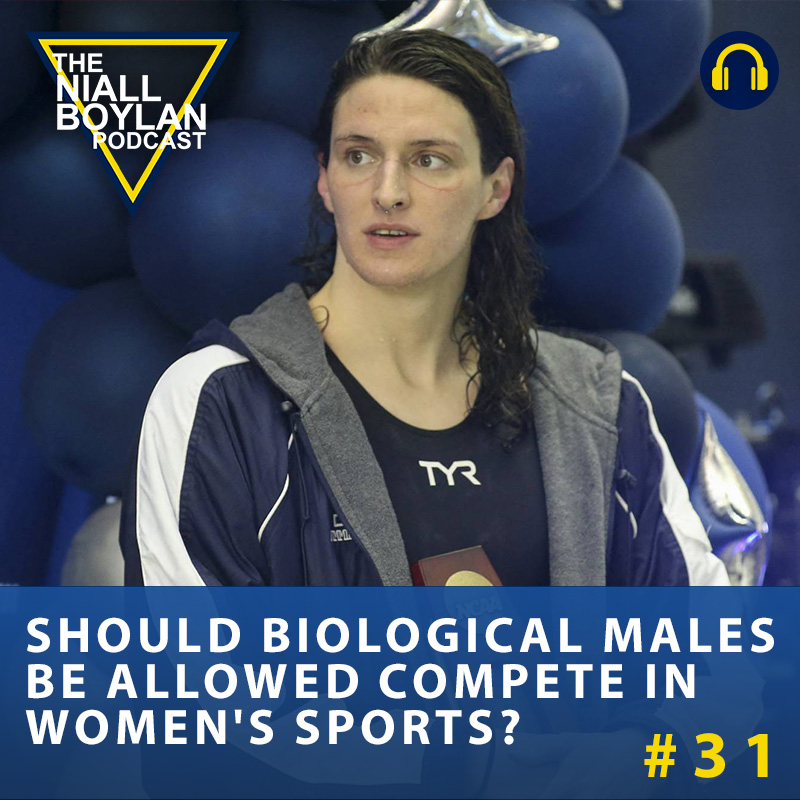 Should Biological Males Be Allowed Compete In Women's Sports Episode 31
play_circle_filled

Should Biological Males Be Allowed Compete In Women's Sports Episode 31
Niall Boylan
Join Niall as he engages in a thought-provoking conversation with Sharron Davies MBE, an esteemed former competitive swimmer who represented Great Britain in the Olympics. In this episode, they delve into the contentious issue of transgender biological males participating in women's sports.
Sharron Davies MBE sheds light on the concerns surrounding fairness in women's sports. She passionately explains how allowing biological males to compete in female sports creates an unfair advantage, undermining the efforts of female athletes who have dedicated their lives to training. Sharron also highlights the historical dominance of misogynistic men in sports, discussing the impact of doping scandals on female athletes and their quest for Olympic medals.
Additionally, Sharron expresses her belief that men are already over represented in sports, further complicating the issue of inclusivity and fair competition for women.
Niall opens up the lines, inviting listeners to share their opinions on whether biological males should be permitted to compete in women's sports. Callers express their concerns for women's safety and the invasion of women's spaces. One caller, James, shares his apprehension about his daughter playing against a team that includes a biological male, as he fears for her safety and the potential for unfair physical advantages.
Another caller, Steven, advocates for compassion and inclusivity in addressing this issue, highlighting the importance of finding a balanced approach.
In the conclusion, Niall reflects on the viewpoints shared by Sharron Davies MBE and the callers. The episode sparks discussions on the complex considerations of fairness, safety, and inclusivity in women's sports. It encourages listeners to critically analyze the impact of allowing biological males to compete and the potential consequences for female athletes.
Join Niall and his guest, Sharron Davies MBE, as they navigate this sensitive and multifaceted topic, exploring the challenges and perspectives surrounding the participation of biological males in women's sports.
---