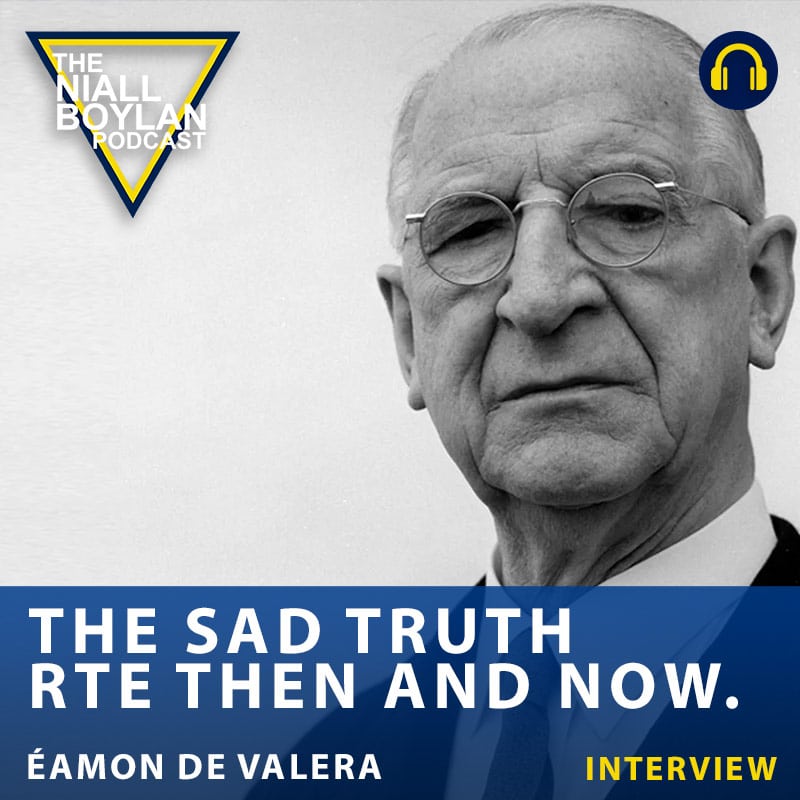 RTE The Sad Truth RTE Then & Now Éamon de Valera
play_circle_filled

RTE The Sad Truth RTE Then & Now Éamon de Valera
Niall Boylan
Join Niall as he explores the latest updates on the scandals surrounding RTE, Ireland's national broadcaster. In a notable development, a recently published letter addressed to Ryan Tubridy from Dee Forbes, RTE's CEO, has come to light. This letter assures Tubridy that his wages will remain untouched throughout his contract, sparking widespread public outcry and raising concerns about fairness and transparency within the organization.
Additionally, Niall unveils further irregularities related to RTE's barter accounts, which were intended for mutually beneficial exchanges. Despite the implementation of cost-saving measures and staff wage cuts, troubling allegations have surfaced. It is alleged that a substantial sum of €5,000 was spent on flip flops for a summer party using one of these barter accounts. This revelation amplifies the public's dissatisfaction and strengthens their calls for enhanced financial accountability within RTE.
Amidst these scandals, Niall presents an extraordinary discovery: a rare clip from 1961 featuring Éamon de Valera addressing the nation about the establishment of RTE. This captivating footage offers a glimpse into the original vision behind RTE and serves as a powerful reminder of its intended purpose.
As public disappointment and frustration grow, demands for transparency, fairness, and responsible financial practices within RTE intensify. Join Niall as he navigates the intricate details of these controversies, aiming to shed light on the path towards a reformed and accountable RTE.
---