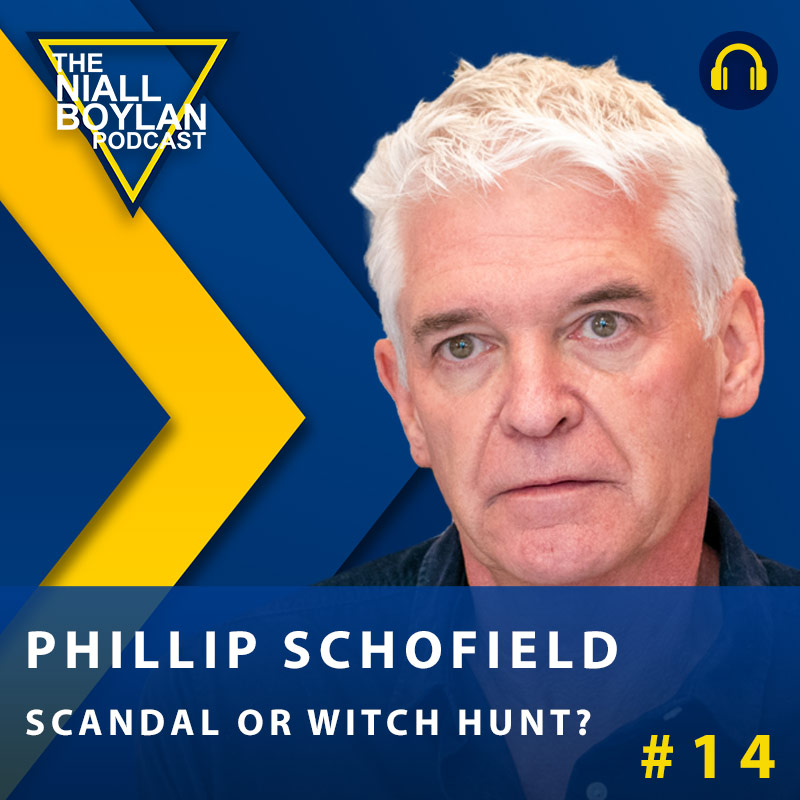 Phillip Schofield: Scandal or Witch Hunt?
play_circle_filled

Phillip Schofield: Scandal or Witch Hunt?
Niall Boylan
Niall Boylan explores the explosive details surrounding the Philip Schofield sex scandal that has sent shockwaves through the entertainment industry.
Niall draws from Schofield's revealing interview on the BBC, dissecting the revelations that have captivated audiences worldwide. From the alleged affair with a younger colleague to the intricate web of connections between Schofield and ITV, Niall leaves no stone unturned as he takes you behind the scenes of this riveting scandal.
But that's not all. As the story unfolds, Niall highlights the latest developments, shedding light on the return of Holly Willoughby to This Morning, the popular ITV show she co-hosts with Schofield. As audiences wonder about the future of the program and the dynamics between the two hosts, Niall provides insightful commentary and speculates on how this scandal will shape their working relationship.
In true Niall Boylan fashion, he opens up the phone lines to engage with his audience, allowing callers to share their opinions on whether the media frenzy surrounding Schofield is justified or if it has turned into a modern-day witch hunt. One courageous caller passionately defends Schofield, arguing that despite his indiscretions, he deserves understanding and empathy rather than relentless scrutiny.
Join Niall Boylan on The Niall Boylan Podcast as he dissects the layers of the Philip Schofield sex scandal, revealing the shocking details from Schofield's own words and exploring the far-reaching consequences of this captivating story. Prepare to be captivated as Niall fearlessly navigates through the complex terrain of this scandal, sparking thought-provoking conversations and challenging your perspective on the boundaries of personal and professional conduct. Tune in, share your thoughts, and become part of the conversation that has gripped the nation.
---