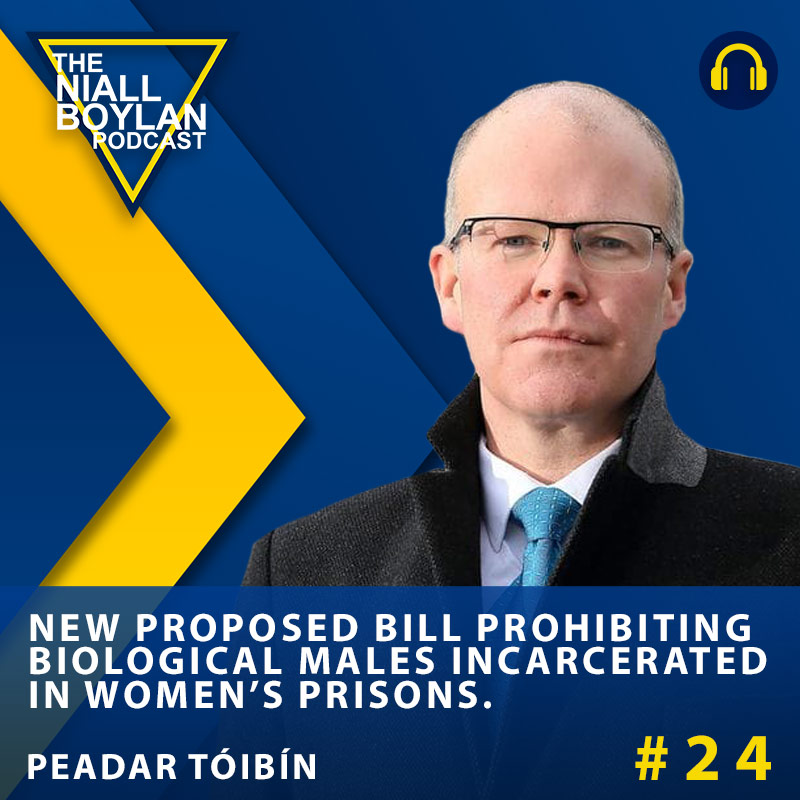 New Proposed Bill Prohibiting Biological Males Incarcerated In Women's Prisons With Peadar Tóibín Episode 24
play_circle_filled

New Proposed Bill Prohibiting Biological Males Incarcerated In Women's Prisons With Peadar Tóibín Episode 24
Niall Boylan
Join Niall as he engages in a crucial conversation with Peadar Tóibín, the leader of Aontú and a TD (Teachta Dála) in Ireland, on the topic of his proposed bill that aims to prohibit biological males from being incarcerated in women's prisons.
Peadar Tóibín, a prominent figure in Irish politics, brings his concerns to the forefront regarding the increasing presence of biological males, particularly those who have committed sexual offenses, within women's prisons. He highlights the potential risks and challenges associated with this issue, emphasizing the need to protect women's spaces.
In this episode, Niall and Peadar delve into the specifics of the proposed bill, discussing its scope and potential impact on the prison system. They explore the underlying reasons behind Peadar's concerns and engage in a critical analysis of how the government's responsibility to safeguard women's rights and safety could be compromised if biological males are housed among the female prison population.
The conversation navigates the complexities surrounding this issue, taking into account various perspectives and concerns related to gender, prison policies, and the rights of all individuals involved. Niall provides a platform for Peadar to articulate his viewpoint, while also ensuring a balanced and respectful discussion.
Together, they shed light on the potential consequences of the bill, highlighting its implications for the overall well-being and security of women within the prison system. The episode aims to foster understanding and stimulate thoughtful reflection on the proposed legislation.
Tune in to this thought-provoking episode as Niall and Peadar Tóibín delve into the proposed bill prohibiting biological males from being incarcerated in women's prisons. Gain insights into the rationale behind this initiative and consider the potential implications it may have for women's safety and rights within the prison environment.
---