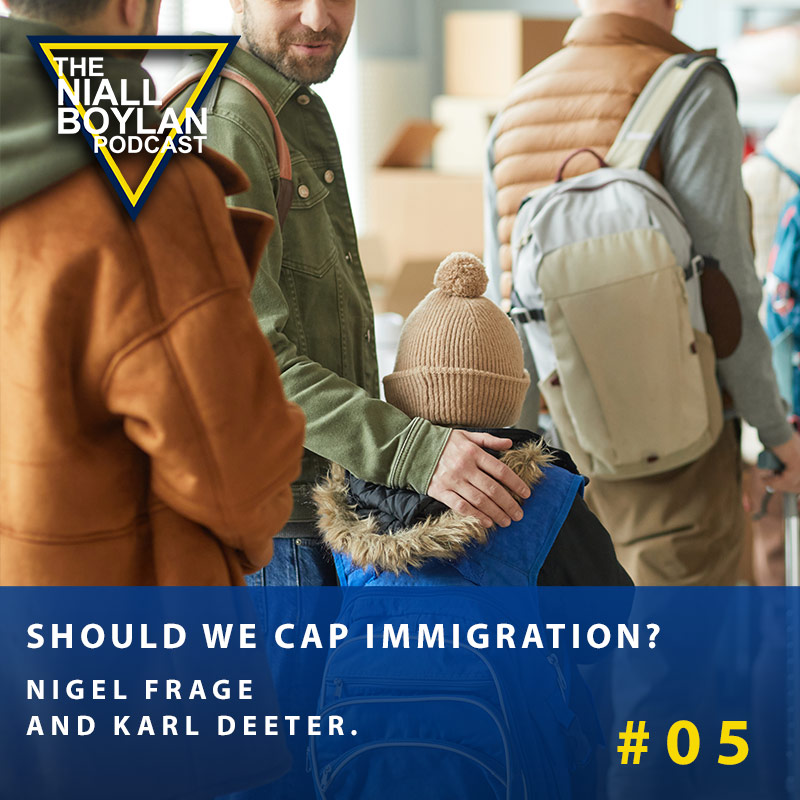 Irish Government should cap Immigration (Episode 5)
play_circle_filled

Irish Government should cap Immigration (Episode 5)
Niall Boylan
In this riveting episode, Niall Boylan engages in a candid conversation with the renowned Nigel Farage, a former politician and prominent broadcaster. Together, they delve into critical topics shaping the global political landscape.
Nigel Farage provides valuable insights into Ireland's immigration crisis, shedding light on how the Irish government's response has fallen short of controlling the situation. With his vast political experience, Farage dissects the challenges, consequences, and potential solutions surrounding this pressing issue.
The discussion then shifts to Brexit, a topic that has had far-reaching implications for both the United Kingdom and the European Union. Farage shares his perspective on the aftermath of Brexit and its impact on trade, relationships, and sovereignty.
Finally, the conversation takes an intriguing turn toward US politics, as Farage shares his thoughts on the possibility of Donald Trump returning to the presidency. With his deep understanding of global politics, Farage provides unique insights into the dynamics of American politics and the potential scenarios that may unfold.
Join Niall Boylan and Nigel Farage for a thought-provoking discussion that spans immigration, Brexit, and the future of US politics.
---