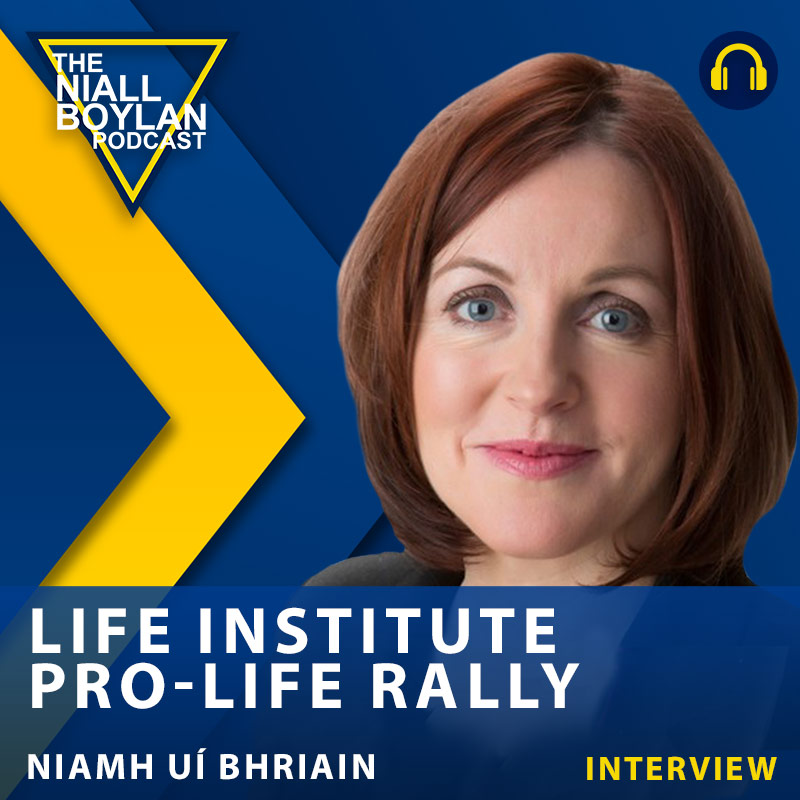 In Conversation Niamh Uí Bhriain Of The life Institute Pro- Life Rally Saturday 31st June 2023
play_circle_filled

In Conversation Niamh Uí Bhriain Of The life Institute Pro- Life Rally Saturday 31st June 2023
Niall Boylan
In this episode, Niall sits down with Niamh Ui Bhriain to discuss the upcoming Rally for Life, the most anticipated pro-life event of the year, happening in just 2 days. Tune in as Niamh shares her excitement and reveals the goals they hope to achieve through this powerful gathering.
During the conversation, Niamh expresses her concerns about voters feeling deceived by the government's promises during the referendum. She highlights how the government assured the public that abortion would be highly restricted, limited to the first 12 weeks of pregnancy with a mandatory three-day waiting period. However, Niamh reveals that some politicians are now advocating for an extension beyond 12 weeks and the removal of the wait period.
Join Niall and Niamh as they delve into the critical issues surrounding the Rally for Life and its mission to address the evolving landscape of abortion legislation in Ireland.
---