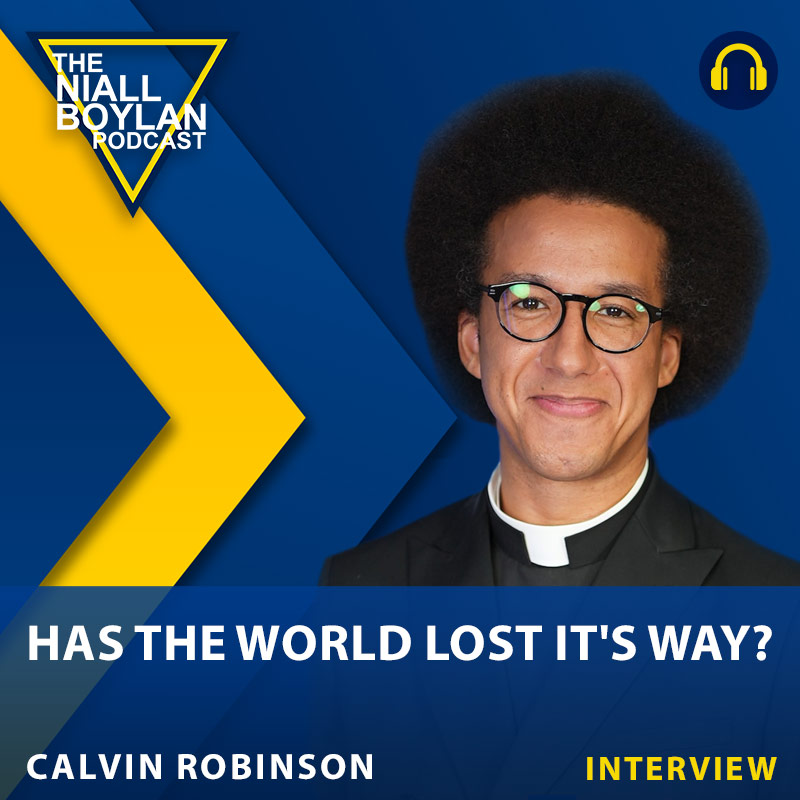 Has The World Lost Its Way? With Calvin John Robinson
play_circle_filled

Has The World Lost Its Way? With Calvin John Robinson
Niall Boylan
In this special episode, we have the privilege of speaking with Calvin John Robinson, a British conservative political commentator, writer, and broadcaster. Together, we delve into the thought-provoking question: "Has the world lost its way?"
Calvin fearlessly shares his insights on various topics that encompass the fabric of our society, including marriage, relationships, gender identity, crime, sex, climate change, and much more. Our aim is to explore the complex landscape of today's world and gain a deeper understanding of the factors contributing to its perceived deviation from traditional values and societal norms.
Drawing from his own experiences, Calvin also offers his perspective on Ireland's Hate Crime legislation, highlighting concerns about a growing tendency to control and silence those who embrace different ideologies or follow what he perceives as false gods. We engage in a nuanced discussion about the importance of free expression and the challenges faced by individuals who hold dissenting views.
Prepare to embark on a journey filled with twists and turns as we navigate through a range of compelling topics. Through this captivating conversation, we seek to shed light on the complexities of our changing world and encourage listeners to engage in critical thinking and dialogue.
Join us for an intriguing exploration as we contemplate the state of our world, guided by the unique insights and perspectives of Calvin John Robinson.
---