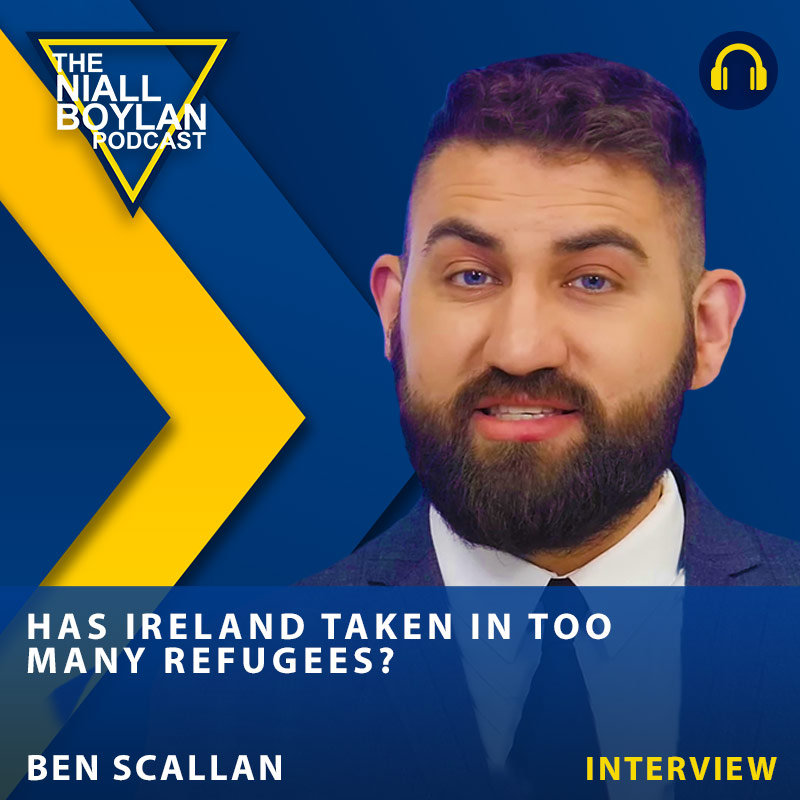 Has Ireland Taken In Too Many Refugees with Ben Scallan Interview
play_circle_filled

Has Ireland Taken In Too Many Refugees with Ben Scallan Interview
Niall Boylan
Join Niall, as he delves into one of Ireland's most pressing and controversial issues on his podcast. In this thought-provoking episode, Niall interviews Ben Scallan, a journalist from Gript Media, to discuss the topic of whether Ireland has taken in too many refugees.
Together, Niall and Ben engage in a candid conversation exploring the multifaceted aspects of the refugee crisis in Ireland. They examine the economic costs and potential negative effects that accommodating a large number of refugees may have on the country and its citizens. The hosts also question why the government has not implemented a cap on the number of refugees, particularly when Ireland is already grappling with a housing crisis and struggles to provide adequate housing for its own population.
As the discussion unfolds, Niall opens up the lines for callers to share their perspectives on the issue. The callers offer a diverse range of opinions, with some expressing concerns about the strain on resources and the need to prioritize the well-being of Irish citizens. Simultaneously, other callers argue passionately in favor of extending support to refugees, emphasizing the humanitarian obligation to provide assistance.
Throughout the podcast, Niall and his guests strive to foster a balanced and nuanced conversation. They delve into the challenges faced by those who question the current approach, highlighting the need for respectful dialogue without fear of being labeled as racist. By investigating both sides of the debate, the podcast aims to shed light on the complexities surrounding Ireland's refugee crisis while acknowledging the shared belief that refugees deserve help.
Tune in to The Niall Boylan Podcast as it unpacks the issue of Ireland's refugee crisis, encourages critical thinking, and provides a platform for diverse perspectives to be heard and understood.
---