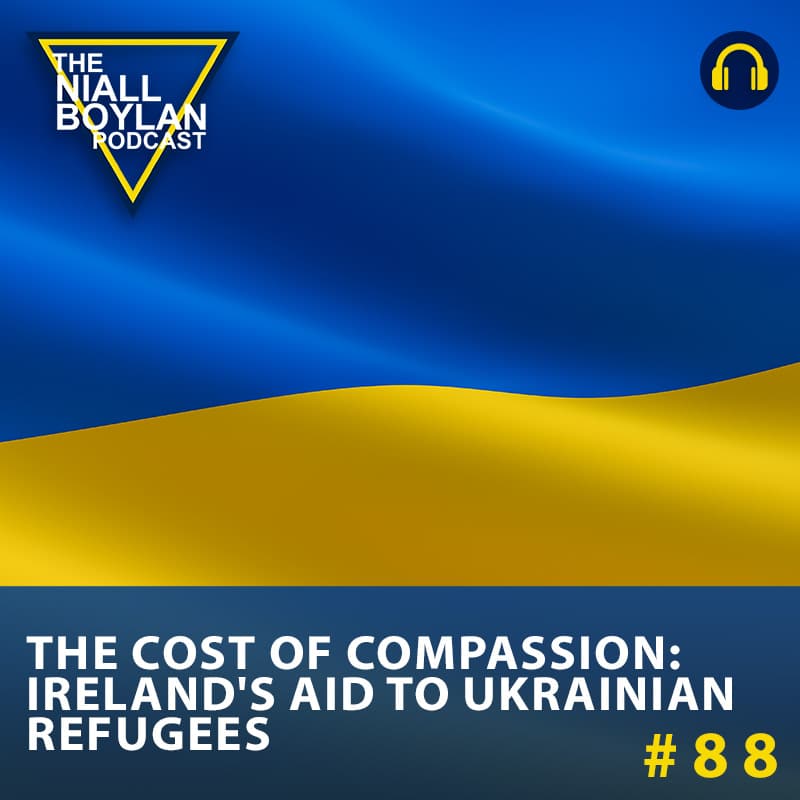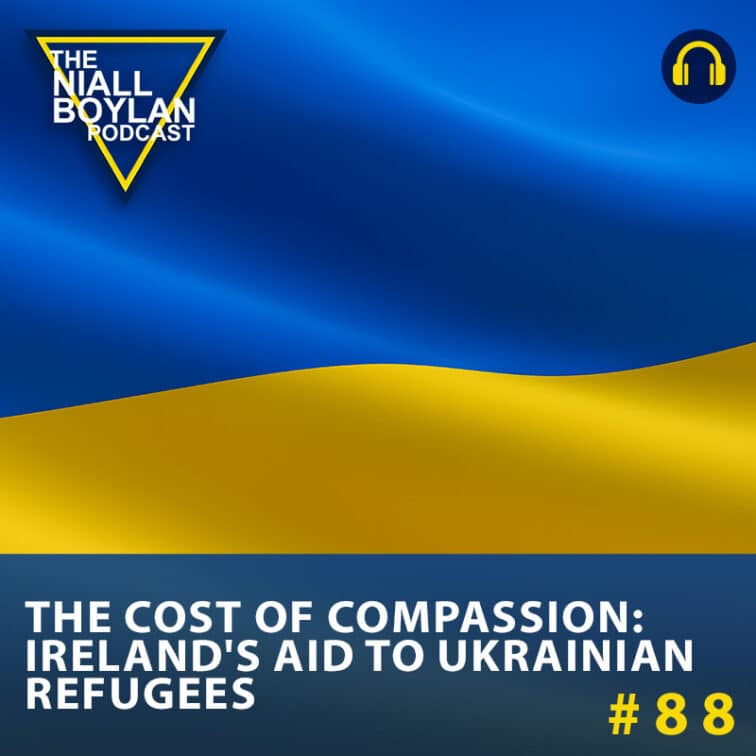 €900 Million + The Cost of Compassion: Ireland's Aid to Ukrainian Refugees Episode 88
play_circle_filled

€900 Million + The Cost of Compassion: Ireland's Aid to Ukrainian Refugees Episode 88
Niall Boylan
In this episode, we delve into a pressing matter that has ignited passionate discussions across Ireland – the increasing expenditure on aid for Ukrainian refugees. This topic stems from a revealing article published in The Irish Times, and here are some essential details to set the context.
"Ireland spent more than €900 million last year helping Ukrainian refugees," states the article, revealing that Ireland's commitment to assisting those affected by the conflict in Ukraine reached substantial figures. The Irish Aid annual report for 2022 discloses that €880 million was expended on services for Ukrainian refugees within Ireland, while an additional €53 million was channeled into bilateral assistance, including vital medical equipment directly to Ukraine.
By the week ending December 11th, 2022, around 67,448 people had arrived in Ireland from Ukraine, a number that had surged to 93,810 by September 10th, 2023, according to Central Statistics Office (CSO) figures. Ireland's dedication to providing humanitarian support was swift, with a significant aid package announced on the first day of the Ukrainian conflict, eventually increasing to €20 million.
The Irish Aid annual report highlights the nation's collaboration with partner EU countries, providing substantial assistance through the Union Civil Protection Mechanism (UCPM) and humanitarian aid. It was the "largest ever operation under the UCPM," reflecting Ireland's proactive role in championing Ukraine's application for EU Candidate Country status, granted in June 2022.
This commitment extended to the Health Service Executive (HSE), which established a Ukraine donations coordination group. By the end of 2022, this group had delivered 16 x 40ft containers and 19 HSE ambulances to Ukraine, filled with essential medical supplies valued at €5.46 million.
In addition to these humanitarian efforts, Ireland witnessed record levels of investment in its Official Development Assistance (ODA) program in 2022, totaling €1.4 billion, a 40% increase from 2021. When factoring in the funds allocated to assist Ukrainian refugees, Ireland's ODA reached €2.3 billion, equivalent to 0.63% of gross national income (GNI).
As Ireland grapples with rising living costs and critical shortages in public services like housing, healthcare, and utilities, the question arises: can the nation afford to sustain this level of financial commitment?
Niall opens the lines to callers, sparking a spirited debate. Some argue that Ireland has a moral obligation to assist those in need, highlighting the humanitarian significance of this aid. Conversely, many express concerns about the strain on domestic resources, with citizens facing housing crises, healthcare challenges, and financial hardships.
Join the conversation as we navigate the complex terrain of compassion, commitment, and financial responsibility.
Has Ireland Spent Enough On Ukrainian Refugees?
---
Together, we can keep the conversation alive. Click the 'Donate' button and be a vital part of our podcast's future. Thank you for being an essential member of our community!

Latest Podcasts

Newsletter
---