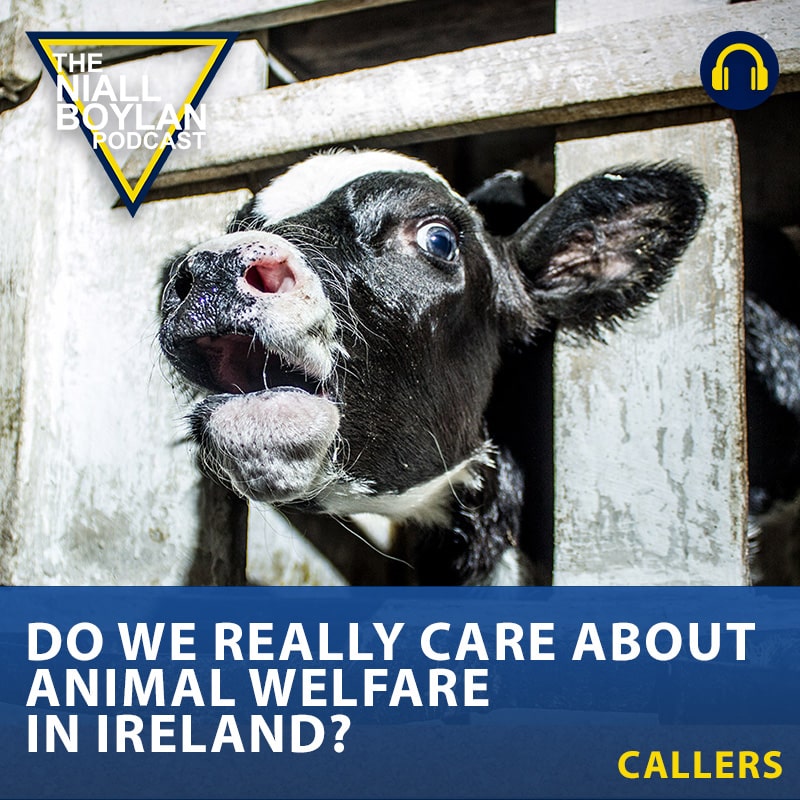 Do We Really Care About Animal Welfare in Ireland Episode 36 Callers
play_circle_filled

Do We Really Care About Animal Welfare in Ireland Episode 36 Callers
Niall Boylan
In anticipation of the upcoming release of RTE's investigative documentary 'Milking It: Dairy's Dirty Secret', which sheds light on the dairy industry's practices and animal welfare concerns, Niall interviews Jackie Healy Rae and Caroline Rowley. The documentary raises important questions about animal welfare in Ireland.
Jackie Healy Rae passionately defends farmers, urging viewers to consider the full context of the documentary before passing judgment. He expresses concern for the financial survival of farming families and criticizes individuals like Caroline Rowley for tarnishing the reputation of farmers. Caroline Rowley, an advocate for animal rights, shares her firsthand experiences of witnessing outrageous acts of animal cruelty.
Niall invites callers to share their perspectives on the question: "Do We Really Care About Animal Welfare in Ireland?" He specifically asks if meat-eaters can be considered hypocrites in terms of animal welfare. The callers provide differing opinions, with some asserting that they genuinely care about animal welfare up until the point of killing, while others label them as complete hypocrites.
As the episode draws to a close, Niall wraps up the discussion, leaving listeners to ponder the complexities of animal welfare and the ethical considerations surrounding our consumption of animal products.
---