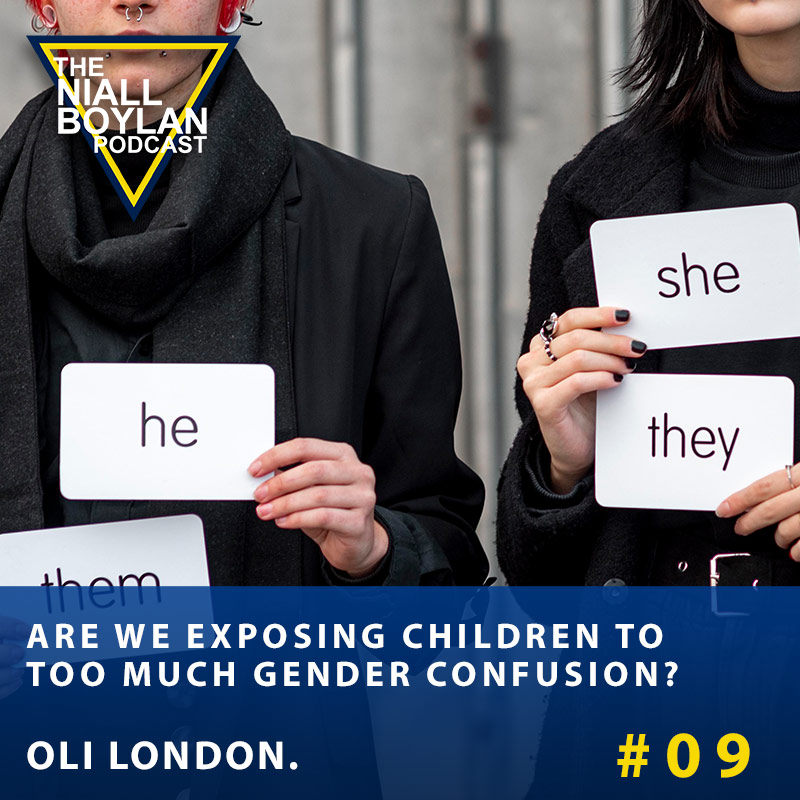 Are We Exposing Children To Too Much Gender Confusion With Oli London Full Episode
play_circle_filled

Are We Exposing Children To Too Much Gender Confusion With Oli London Full Episode
Niall Boylan
Are We Exposing Children to Too Much Gender Confusion? Niall invites a special guest, Oli London, to share his captivating personal journey and shed light on the hardships he faced while transitioning from male to female and back to male again.
Oli London bravely opens up about his experiences and reveals how he has become an advocate for protecting children from what he perceives as harmful transgender ideology. He expresses his disagreement with children undergoing puberty blockers and delves into his concerns about potential long-term effects. Oli, who now identifies as a straight white Christian, passionately discusses how finding God helped him navigate through the challenging moments in his life.
Later in the episode, Niall takes the conversation to the next level by inviting live callers to share their thoughts and opinions on the topic. Brace yourself for a dynamic and engaging segment where a diverse range of perspectives is voiced, fueling intense debates that push the boundaries of the discussion. Emotions run high as the episode builds towards its climactic finale, ensuring that listeners remain captivated until the very end. Get ready for an interactive experience as Niall Boylan brings the voices of the audience directly into the conversation.
---