Niall speaks to Will Geddes Security Cyber Specialist about Cyberattacks and personal security
---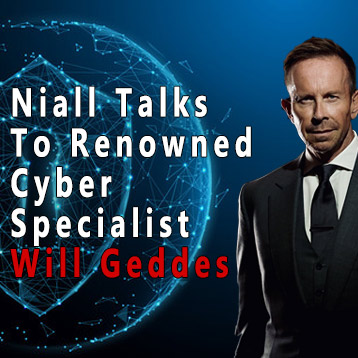 Niall speaks to Will Geddes Security Cyber Specialist about the cyber hack on the HSE Ireland, covid and his career in the security industry.
Niall speaks to Will Geddes who has over 25 years experience in the Specialist Security sector, Will has consulted clients across the world on a wide-diversity of risk and threat related matters, personally operating and working within developed, emerging and hostile countries across the world.
Niall and Will talked about the HSE Cyberattack on the Irish state, security around mobile devices including Amazon Alexa and smartphones and how to protect yourself from hackers.
---