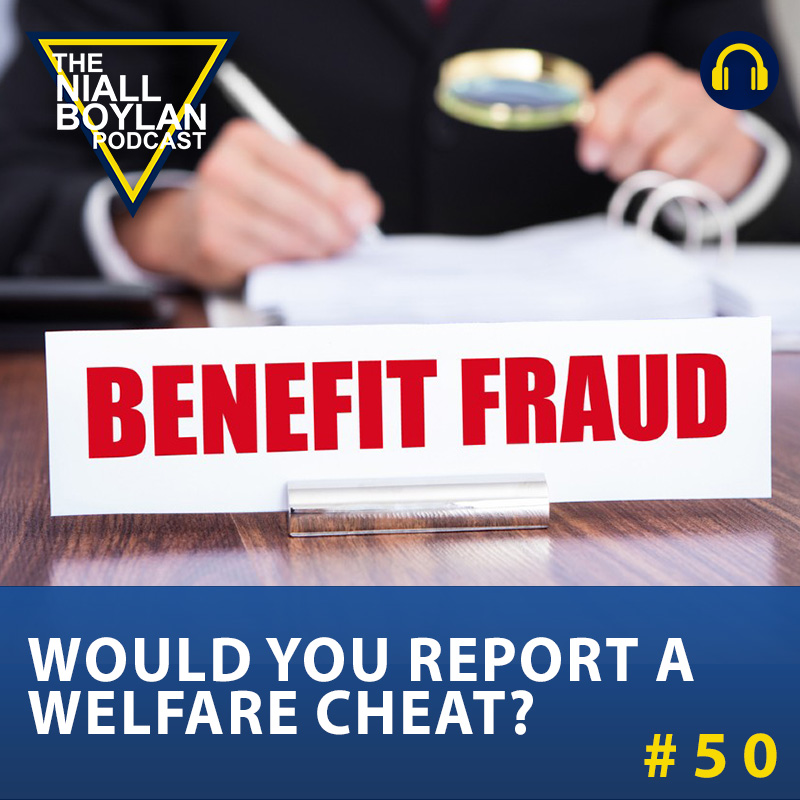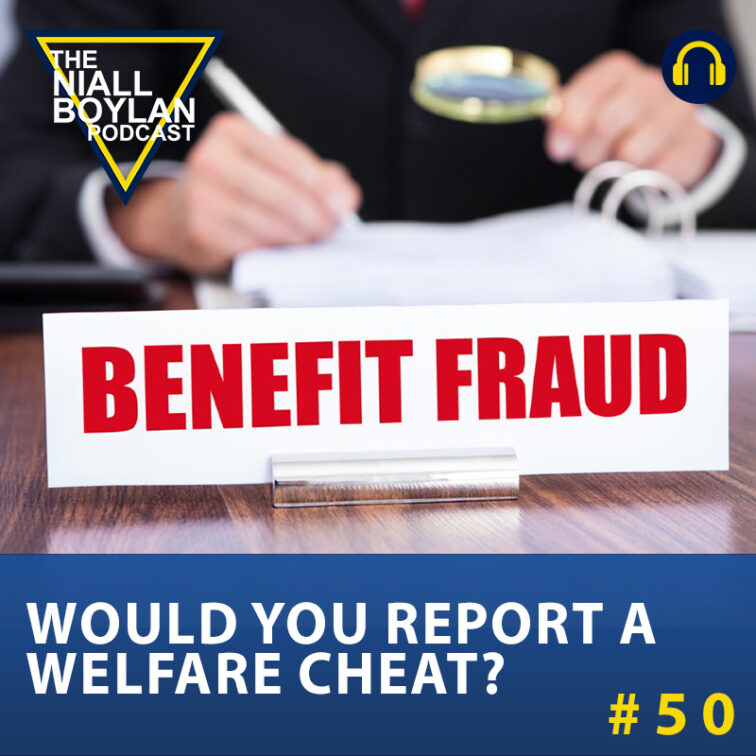 Would You Report A Welfare Cheat? Episode 50
play_circle_filled

Would You Report A Welfare Cheat? Episode 50
Niall Boylan
In this episode, Niall looks into a contentious topic that has been the subject of debate in Ireland – reporting individuals working for cash in hand while receiving social welfare payments. The Department of Social Protection estimates that the social welfare system experiences fraud and error ranging from 2.4% to 4.4% of total annual welfare expenditure, which amounts to a staggering €690 million considering the total expenditure of €23 billion. As this considerable sum could be utilized in more needy areas, Niall poses the question to his listeners: Would you report someone working for cash in hand while receiving social welfare?
Opening up the lines, Niall facilitates a lively and diverse debate, with callers expressing polar opposite opinions. Some callers passionately advocate for fellow taxpayers to report individuals engaged in fraudulent practices, citing the importance of maintaining the integrity of the welfare system and ensuring that resources are allocated fairly to those in genuine need.
On the other side of the argument, some callers criticize the government's allocation of funds and support for vulnerable individuals. They express their frustration with the lack of adequate services and question the fairness of the social welfare system. Their sentiment revolves around the notion that if the government isn't providing sufficient support, then citizens are left to fend for themselves, leading some to view cash-in-hand work as a means of survival.
As the discussion unfolds, both sides passionately express their grievances and concerns. While some advocate for a more stringent approach to tackle welfare fraud, others call for systemic improvements to address the underlying issues driving cash-in-hand work and welfare dependency.
Niall thoughtfully wraps up the episode, acknowledging the complex nature of the issue and the ethical dilemmas it presents. The debate reflects the ongoing societal conversation around social welfare and the responsibility of citizens to uphold the system's integrity while challenging the government to provide adequate support for those in need.
Join Niall in this engaging and thought-provoking episode, where he navigates through different perspectives, giving voice to the concerns of ordinary citizens, and encouraging open dialogue about a topic that impacts the welfare of individuals and the society as a whole.
---