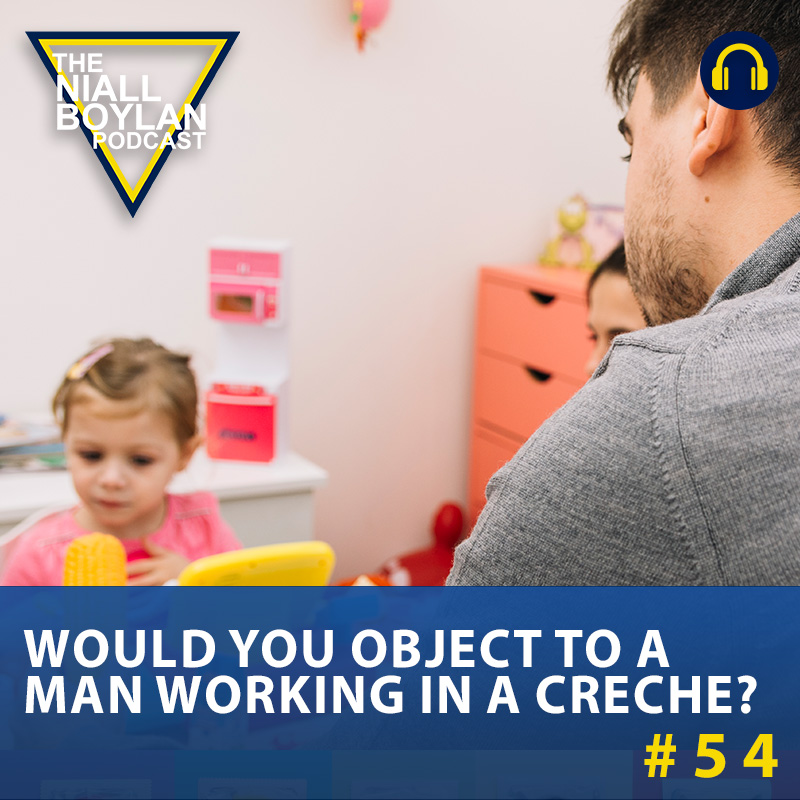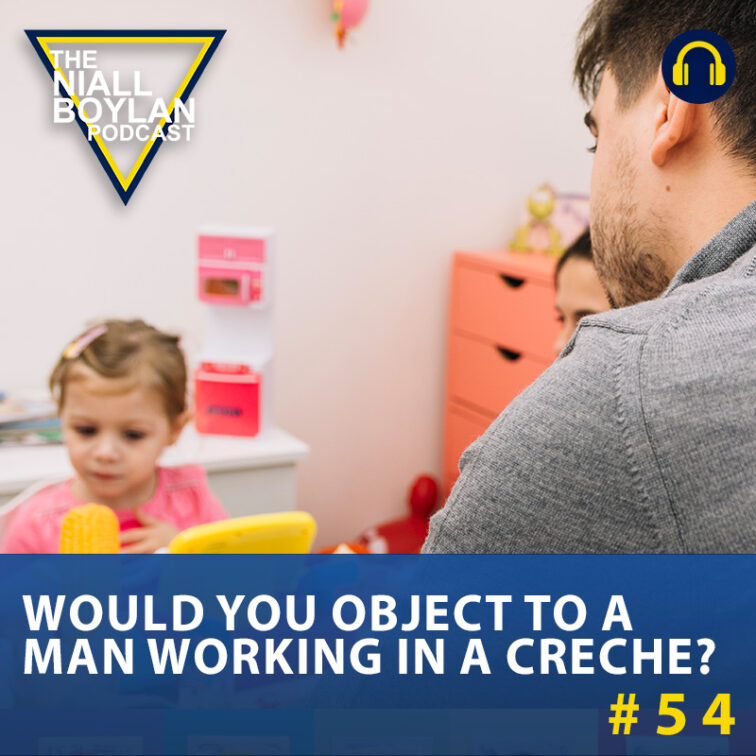 Would You Object To A Man Working In A Creche Episode 54
play_circle_filled

Would You Object To A Man Working In A Creche Episode 54
Niall Boylan
In this episode, Niall delves into a contentious question that challenges societal norms: "Would you object to a man working in a creche?" As the lines open, diverse viewpoints flood the conversation, shedding light on the complexities of gender roles in childcare.
Listeners share contrasting opinions, offering a glimpse into the broader discourse on masculinity and caregiving. Pauline raises concerns about the evolving portrayal of masculinity, expressing worries about the shift towards more feminine roles. She questions where traditional male figures have gone, highlighting a perceived crisis of masculinity. With a firm stance, she voices her personal preference for not leaving her infant in the care of a male professional.
Contrasting Pauline's perspective, James advocates for a gender-neutral approach to childcare. He openly supports the idea of men working in creches and other caregiving roles. His willingness to entrust his children with a male carer underscores the changing dynamics of modern parenting.
The conversation takes a sharp turn as Steve, a regular caller, offers a more contentious viewpoint. Steve's comments ignite a debate as he suggests that all men have the potential to be potential threats. He contends that women are statistically more prone to physical abuse, while men are statistically more likely to engage in sexual assault. His argument leads him to oppose the idea of allowing a man to care for his child.
Niall skillfully moderates this emotionally charged conversation, providing a platform for listeners to express their opinions openly. As the discussion unfolds, stereotypes and assumptions are brought to light, challenging prevailing notions about gender and caregiving.
Join Niall and his callers as they navigate this complex terrain, discussing societal perceptions, biases, and the evolving role of men in childcare. This episode provides a glimpse into the ongoing dialogue around gender roles, ultimately leaving listeners with new insights and perspectives on a thought-provoking issue.
Would You Object To A Man Working In A Creche?
Yes : 2

No : 6

Not Sure : 3
Total Votes: 11
---