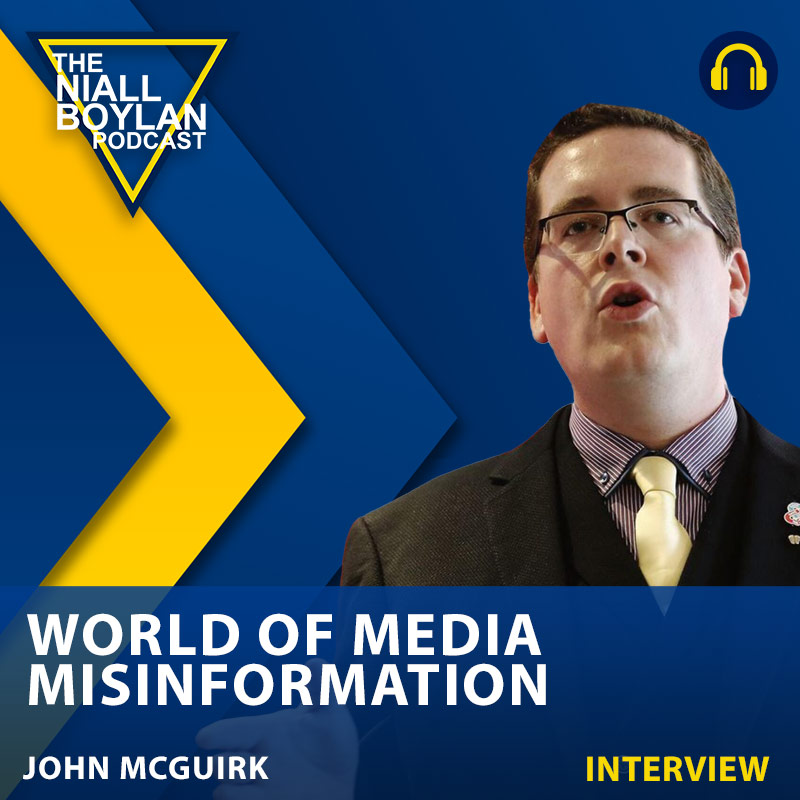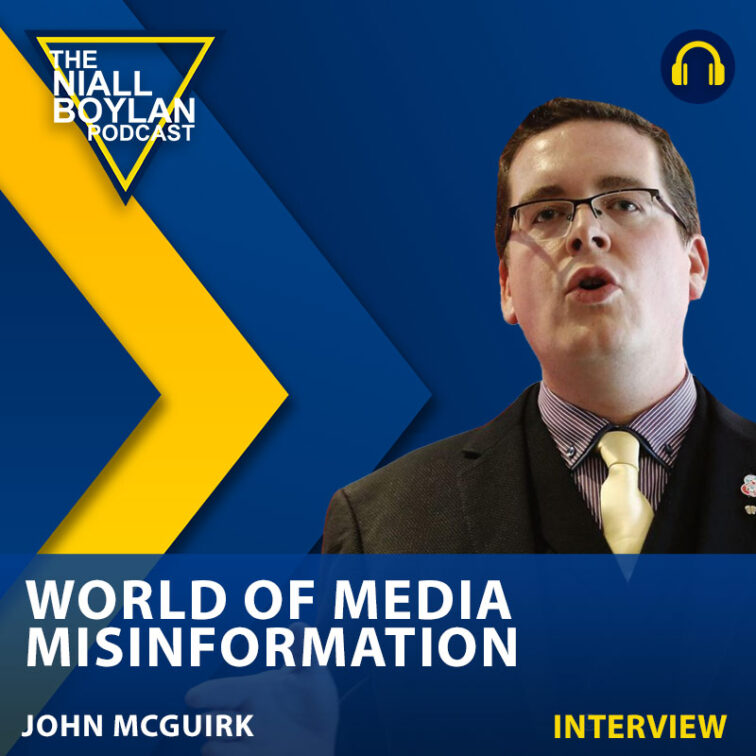 World of Media Misinformation With John McGuirk
play_circle_filled

World of Media Misinformation With John McGuirk
Niall Boylan
In this candid and revealing interview, Niall engages in a thought-provoking conversation with John McGuirk, Editor of Gript Media, about the intricate web of misinformation, disinformation, and the recent controversy surrounding the Institute for Strategic Dialogue (ISD).
John McGuirk dives into the importance of seeking news from multiple sources and not succumbing to a singular mainstream narrative. The discussion kicks off by shedding light on the ISD, a think tank supposedly dedicated to countering polarization, extremism, and disinformation globally. However, recent events have brought the ISD's credibility into question as it found itself tangled in the propagation of misinformation during a "Fighting Fake News" training session.
John McGuirk provides a critical perspective on the ISD's report, dismissing it as nonsensical and sinister. He emphasizes the need to focus on facts rather than attacking opinions, highlighting the pitfalls of concentrating on narratives rather than objective truths.
The conversation takes an intriguing turn as John points out a recent example of media bias, drawing attention to the selective reporting surrounding Ryan Casey's victim impact statement. The omission of politically relevant portions raises concerns about how media narratives can be shaped to fit certain agendas.
Throughout the interview, John McGuirk advocates for a media landscape that prioritizes transparency, unbiased reporting, and accountability. He encourages listeners to approach news consumption critically, urging them to question narratives and seek diverse perspectives.
This episode provides a valuable exploration of the challenges faced in navigating the complex world of media, disinformation, and the pursuit of truth.
If you would like to read the ISD Report you can download it here.
---
Together, we can keep the conversation alive. Click the 'Donate' button and be a vital part of our podcast's future. Thank you for being an essential member of our community!

Latest Podcasts

Newsletter
---