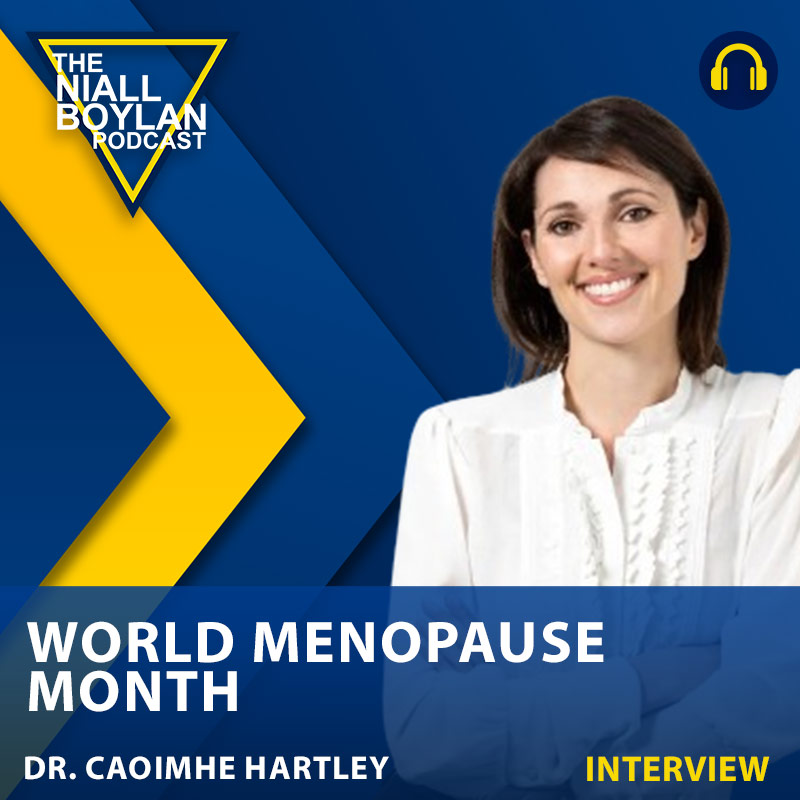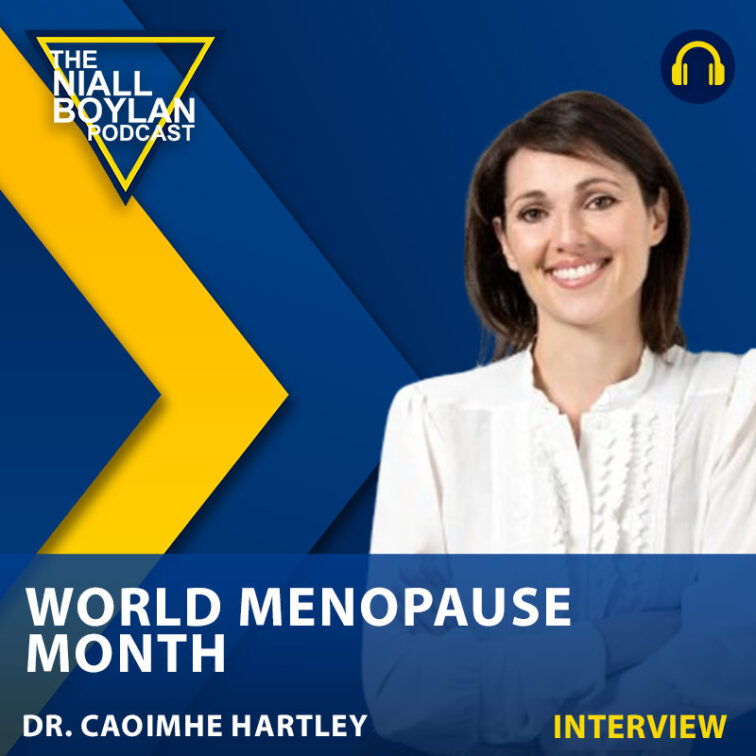 World Menopause Month With Dr. Caoimhe Hartley
play_circle_filled

World Menopause Month With Dr. Caoimhe Hartley
Niall Boylan
In this truly insightful interview, Niall speaks to Dr. Caoimhe Hartley about women's health and menopause. World Menopause Month is in October, with World Menopause Day falling on the 18th of October, and Dr. Caoimhe Hartley will be appearing as a speaker on menopause at City Hall Cork on Friday, October 20th, 2023, alongside other esteemed speakers.
Since 2009, the International Menopause Society (IMS), in collaboration with the World Health Organization (WHO), has designated October as World Menopause Awareness Month, with October 18 celebrated as World Menopause Awareness Day. The purpose of the day is to raise awareness of menopause and the available support options.
Dr. Caoimhe Hartley, a medical professional with extensive experience in Women's Health and Menopause care, discusses various aspects of menopause, including symptoms, medications, and more. Dr. Hartley is accredited by both the North American Menopause Society and the British Menopause Society.
Menopause Health, founded in 2021 by Dr. Caoimhe Hartley, aims to provide women with access to the best advice and individualized care from the time of perimenopause. Visit Menopause Health here.
Join Niall and Dr. Hartley as they delve into the important subject of menopause, offering insights, advice, and information for women's health.
---
Together, we can keep the conversation alive. Click the 'Donate' button and be a vital part of our podcast's future. Thank you for being an essential member of our community!

Latest Podcasts

Newsletter
---