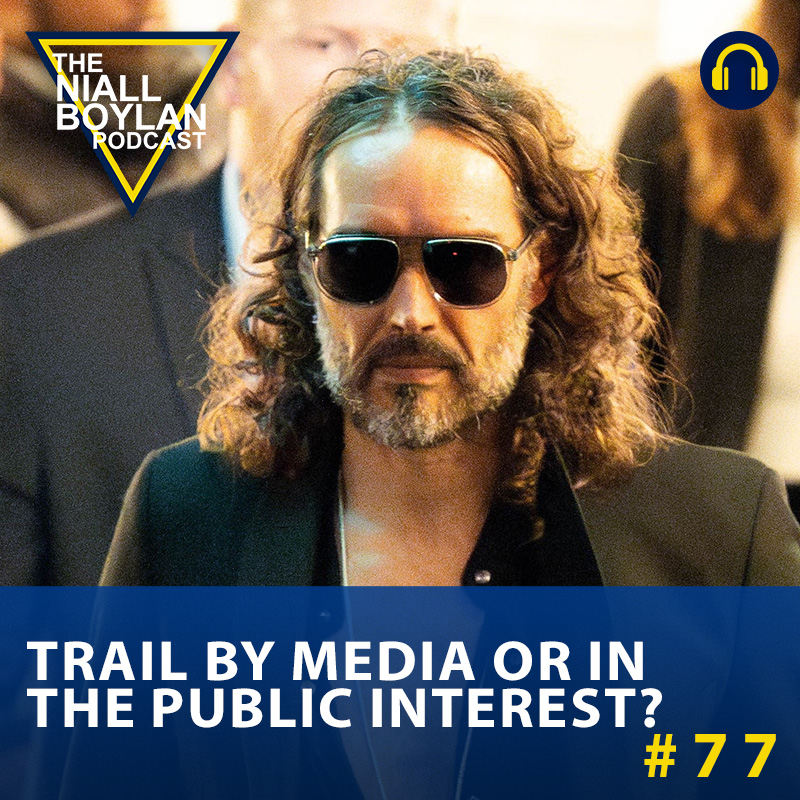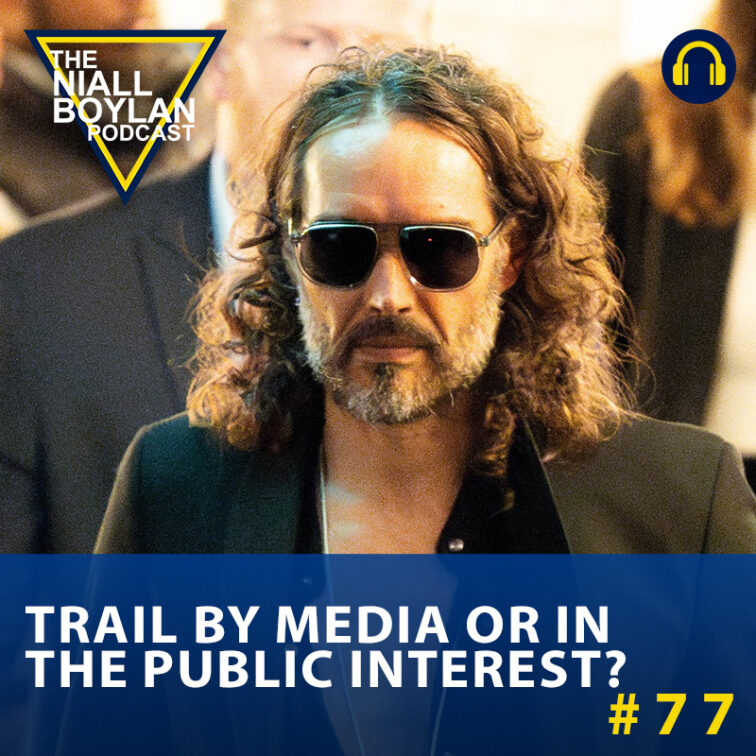 Trail By Media Or In The Public Interest. Episode 77
play_circle_filled

Trail By Media Or In The Public Interest. Episode 77
Niall Boylan
In this episode, we delve into the recent allegations against Russell Brand that have dominated headlines and sparked intense public debate. These allegations against the actor and comedian are deeply troubling, involving accusations of rape, sexual assault, and emotional abuse spanning seven years. Brand strongly denies these allegations, asserting that all his relationships have been consensual.
Niall provides a succinct summary of the specific details of this case, highlighting the seriousness of the accusations. This includes instances of inappropriate behavior during Brand's peak fame, such as undressing inappropriately, making explicit sexual remarks, and exhibiting aggressive conduct. Some shocking claims suggest that Brand's behavior was an "open secret" within the entertainment industry.
As the episode unfolds, Niall explores further allegations made against Brand. These claims shed light on his purportedly controlling, abusive, and predatory behavior, both in personal relationships and in the workplace. It's revealed that during the years covered by the allegations, Brand held prominent positions, including roles at BBC Radio 2 and Channel 4, and as an actor in Hollywood films.
Listeners are then invited to join the conversation, and their responses are varied and passionate. Some express outrage and call for Brand to be held accountable, drawing parallels with similar high-profile cases. Others remain skeptical, emphasizing the importance of due process and the potential hazards of trial by media.
As the episode concludes, Niall provides a comprehensive recap of the main points raised by callers. He navigates the intricate landscape of media trials, ethical considerations in media reporting, and the broader implications of such cases on public opinion and the pursuit of justice. This episode offers listeners a deeper understanding of the multifaceted issues surrounding allegations against public figures.
Do You Believe In Trial By Media?
Yes : 1

No : 17

Not Sure : 0
Total Votes: 18
---