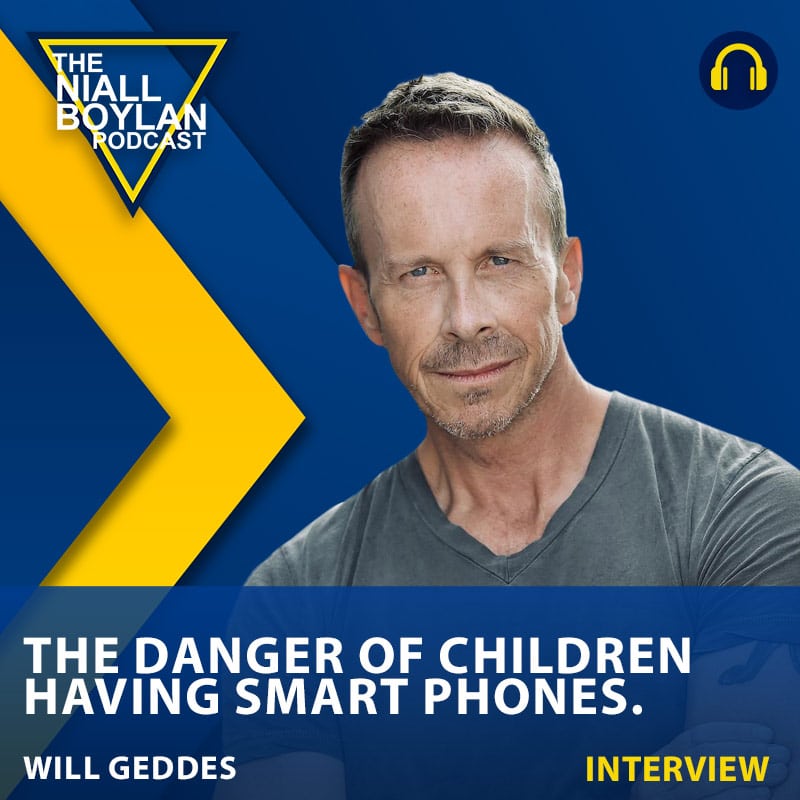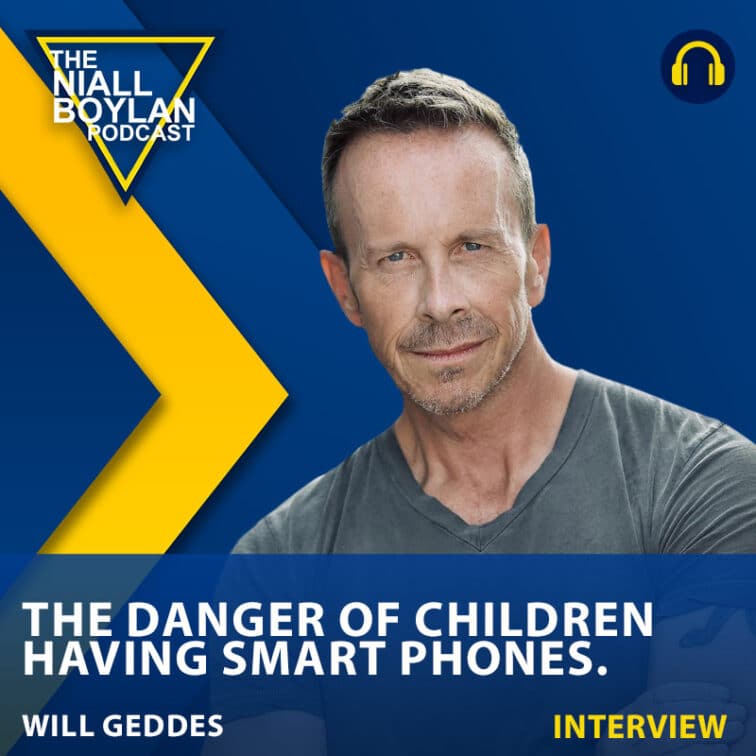 The Danger Of Children Having Smart Phones With Will Geddes
play_circle_filled

The Danger Of Children Having Smart Phones With Will Geddes
Niall Boylan
In this insightful interview, Niall engages in a thought-provoking conversation with international security specialist, analyst, and author, Will Geddes. The topic at hand is "The Danger Of Children Having Smartphones," shedding light on the potential risks and vulnerabilities associated with youngsters and their smartphones.
With over 25 years of experience in the specialist security sector, Will Geddes has consulted clients worldwide on a wide spectrum of risk and threat-related matters. He has personally operated in developed, emerging, and even hostile countries, often working alongside experts drawn from former Special & Elite Military Forces, Government, Law Enforcement, and Intelligence Agencies. His expertise spans a range of projects, from countering extortions and blackmails to high-risk protection initiatives, counter-terrorism efforts, intelligence gathering, multi-jurisdictional investigations, and complex fraud cases.
Will Geddes is not just an authority in the field but also a respected voice in the media. He's a regular speaker at international conferences and industry gatherings, and his insights are sought after by renowned news outlets worldwide. His appearances include BBC Breakfast, Good Morning Britain, SKY News, CNN, ITN, Channel 4 News, The Times Newspaper, The Telegraph, New York Times, Russia Today, Economist, Radio 4 Today, Bloomberg, Al Jazeera, and more.
In addition to managing his companies, International Corporate Protection (ICP) Group and TacticsON, Will Geddes is a prolific writer and contributor to both the media and security industry publications. His best-selling book, "Parent Alert: How to Keep Your Kids Safe Online," has provided invaluable guidance to parents navigating the digital age.
Join us for this illuminating conversation as we explore the intersection of child safety, technology, and security in an increasingly interconnected world. Will Geddes' wealth of knowledge and experience offers valuable insights into the challenges parents face in safeguarding their children in the digital age.
Do You Monitor Your Child's Phone Usage At Least Once A Week?
---