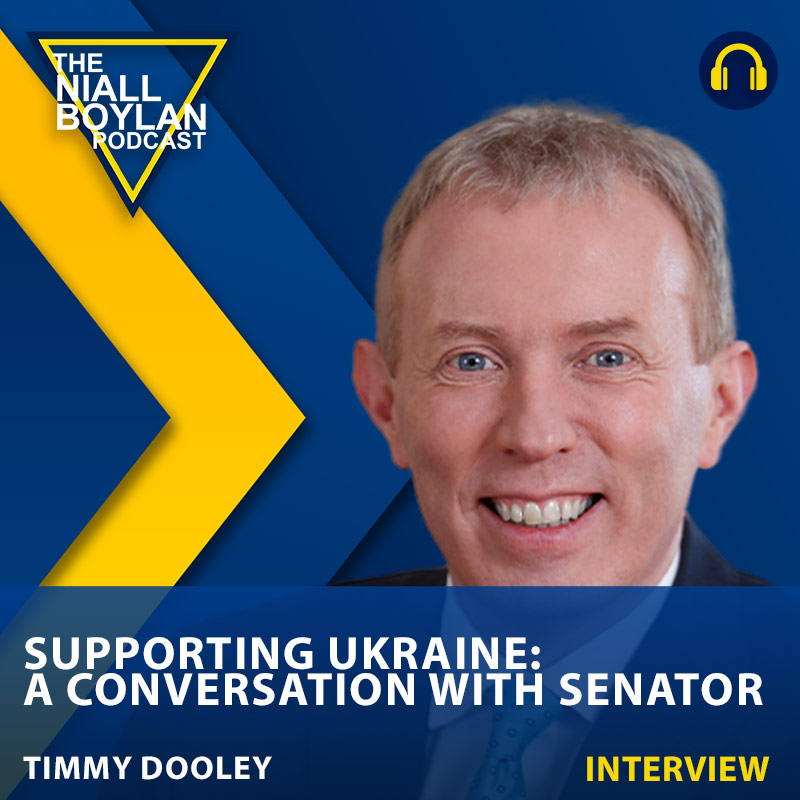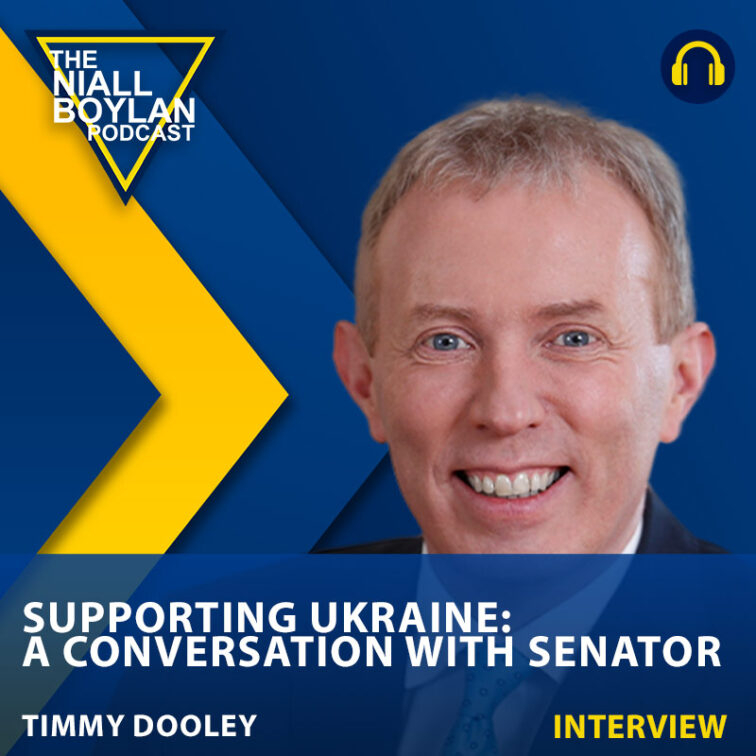 Supporting Ukraine A Conversation With Senator Timmy Dooley
play_circle_filled

Supporting Ukraine A Conversation With Senator Timmy Dooley
Niall Boylan
In this exclusive interview episode, join Niall as he engages in a captivating conversation with Timmy Dooley, a distinguished Senator in Clare and Spokesperson on Climate Action, Communication Networks & Transport. This episode takes a deep dive into Timmy Dooley's recent visit to Ukraine and his steadfast support for President Volodymyr Zelenskyy, as well as his heartfelt empathy for the Ukrainian people.
Listeners are provided with a unique opportunity to gain insights into Senator Timmy Dooley's experiences and perspectives surrounding his visit to Ukraine. Through this engaging dialogue, Timmy Dooley sheds light on his motivations for standing by President Zelenskyy during a critical period and shares his thoughts on the challenges faced by the Ukrainian population.
Niall guides the conversation, allowing Timmy Dooley to recount his interactions, observations, and the human stories that have left an indelible impact on his stance. The episode captures the essence of solidarity and diplomacy, as Senator Dooley articulates his deep sympathy for the Ukrainian people in their quest for stability and security.
Listeners are invited to explore the complexities of international relations and the role of individuals in fostering goodwill and support across borders. As the conversation unfolds, Niall navigates the nuances of Timmy Dooley's experiences and the broader implications of his engagement.
Join us for this insightful interview as Niall and Senator Timmy Dooley delve into the realm of diplomatic connections, the power of empathy, and the importance of fostering international relationships based on shared values and understanding. As the episode draws to a close, listeners are left with a renewed appreciation for the significance of global solidarity and support.
---