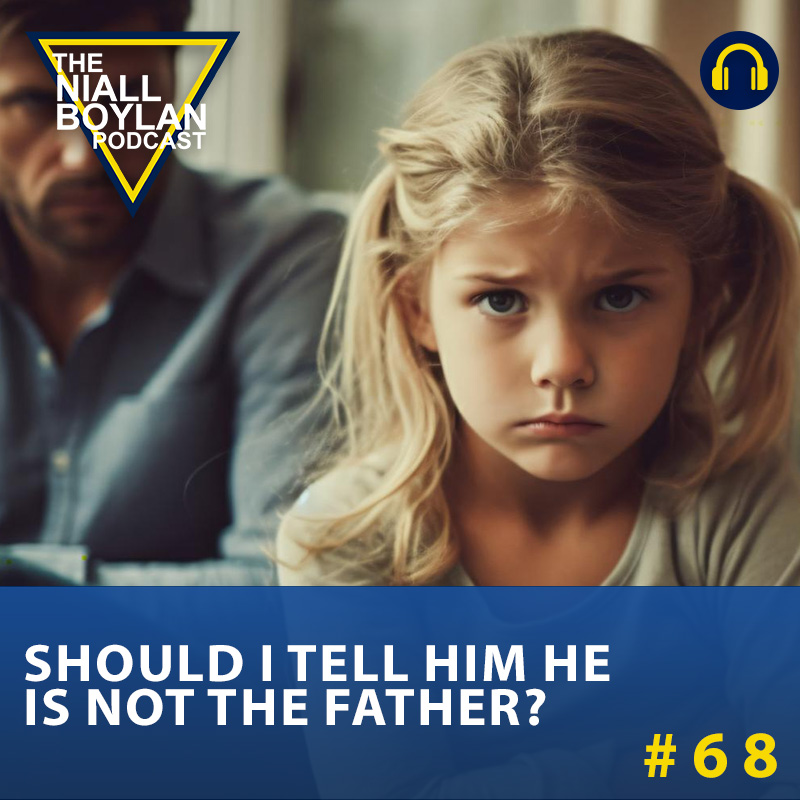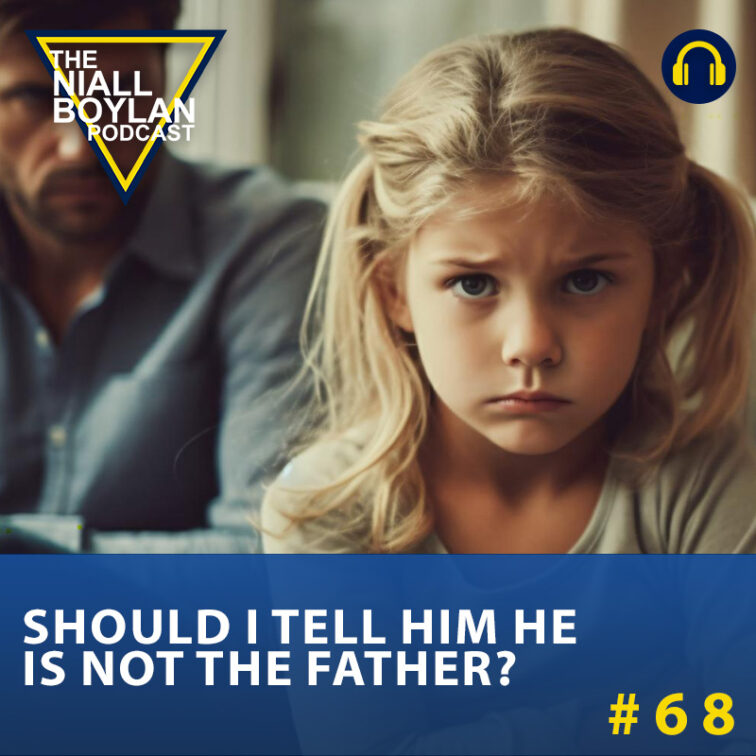 Should I Tell Him He Is Not The Father Episode 68
play_circle_filled

Should I Tell Him He Is Not The Father Episode 68
Niall Boylan
In this riveting episode, we delve into a sensitive dilemma that raises ethical and emotional questions: "Should I Tell Him He Is Not The Father?" The show kicks off with a WhatsApp message from a listener named Jenny, who is grappling with a secret that has profound implications for her marriage and family.
Jenny's message outlines her predicament: she has a child from a previous relationship but has never revealed the truth to her husband, whom she married after the child's birth. The suggestion to confess comes from a friend, but Jenny faces the difficult choice of disclosing not only the child's true parentage but also admitting to an affair during a difficult period in their relationship.
Niall opens the lines for callers, prompting a diverse range of opinions. The responses reflect the complex emotions involved in such a situation. Many callers advocate for transparency, arguing that concealing the truth constitutes a betrayal of trust. They highlight the importance of honesty in maintaining a strong foundation for a marriage.
Conversely, other callers sympathize with Jenny's dilemma, recognizing the potential heartbreak her husband could experience upon learning the truth. They emphasize the love her husband has for the child and argue that divulging the information could potentially shatter the family dynamic.
The conversation that unfolds is a testament to the intricacies of human relationships and the moral dilemmas that can arise within them. Niall thoughtfully wraps up the episode, recognizing that there is no one-size-fits-all answer to such a complex situation. Ultimately, the episode serves as a reminder of the profound impact that secrets and honesty can have on individuals and the bonds they share.
Would You Tell Your Partner If He Was Not The Father?
Yes : 39

No : 5

Not Sure : 8
Total Votes: 52
---