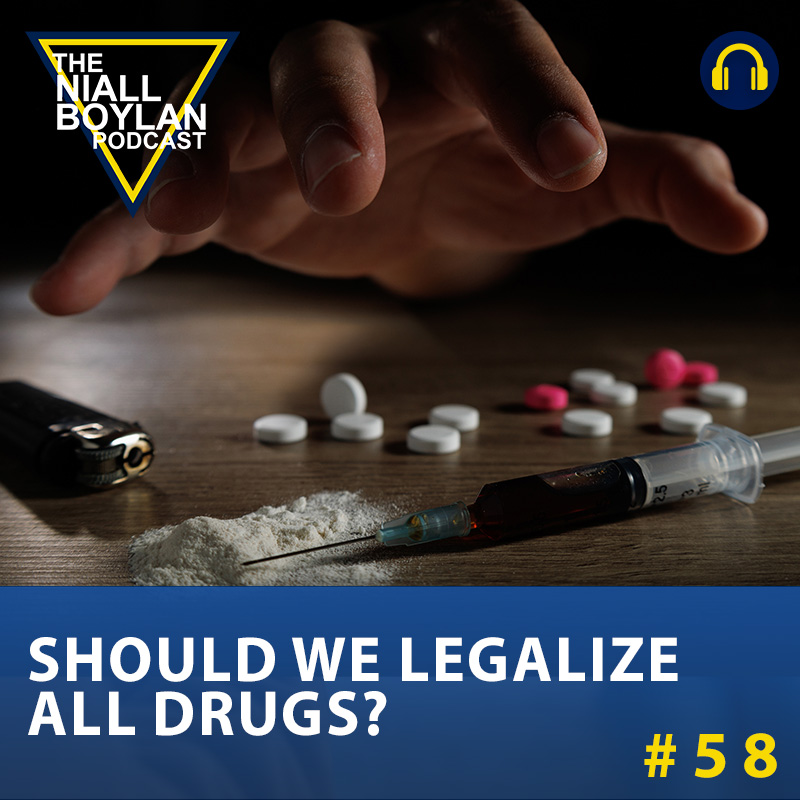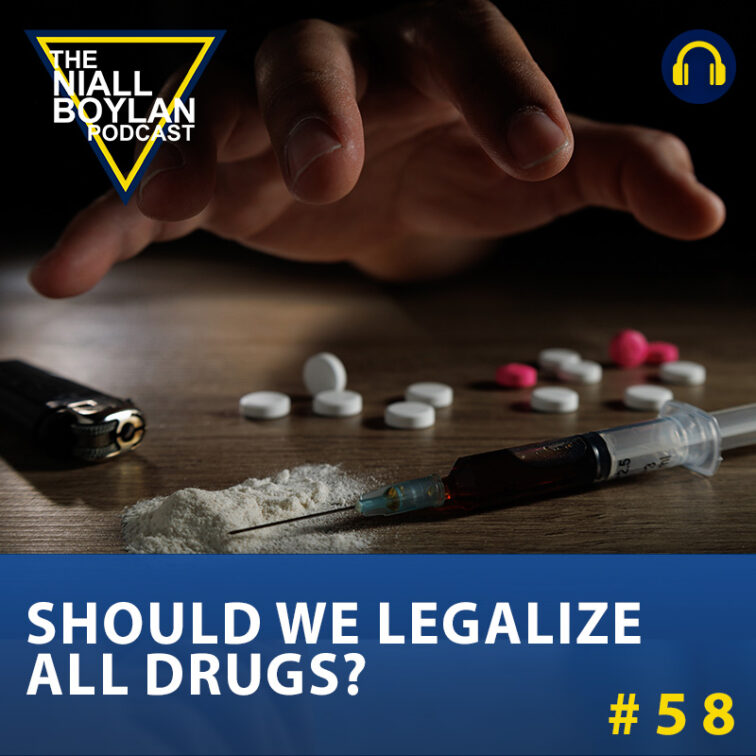 Should all drugs be legalised or decriminalised With Karl Deeter
play_circle_filled

Should all drugs be legalised or decriminalised With Karl Deeter
Niall Boylan
In a thought-provoking and candid discussion, Niall engages in a riveting conversation with Karl Deeter, an insightful American-Irish entrepreneur, financial commentator, media pundit, and business journalist. The focal point of this episode is a contentious question that has ignited debates worldwide: Should all drugs be legalized or decriminalized?
Karl Deeter brings his well-researched and nuanced perspective to the table, advocating for the decriminalization of drugs as a pragmatic approach to address the deeply entrenched issues surrounding drug use and its associated harms. Drawing parallels with the historical failure of alcohol prohibition, Karl contends that a decriminalization framework would wrest control away from criminal enterprises and create an opportunity for responsible regulation. He emphasizes that education and awareness are key components of this path forward.
Niall facilitates an engaging dialogue by opening the lines to a diverse array of callers. The listeners' voices contribute to a vibrant tapestry of opinions, revealing the multifaceted nature of this issue. Supporters of drug decriminalization call for a shift in policy that focuses on harm reduction, ensuring the safety of drug users, and the potential benefits of redirecting resources toward treatment and education. Conversely, opponents express concerns about the potential societal repercussions of widespread drug availability, emphasizing the damaging impact that drugs have had on communities.
The episode provides a platform for listeners to delve into the intricate complexities of drug policy, drawing from personal experiences, societal observations, and broader implications. Niall Boylan thoughtfully steers the conversation through varying perspectives, capturing the heart of the debate.
As the episode draws to a close, Niall offers insightful reflections on the diverse opinions shared by callers. The episode encourages listeners to ponder the implications of drug legalization and decriminalization on society, public health, and personal freedom.
"Decriminalization Dilemma: Unpacking the Debate on Drug Legalization" invites listeners to engage in a critical examination of a complex issue that has far-reaching societal implications. With expert insights and passionate caller contributions, this episode encourages a deeper understanding of the multifaceted factors that shape the ongoing conversation around drug policy reform.
---