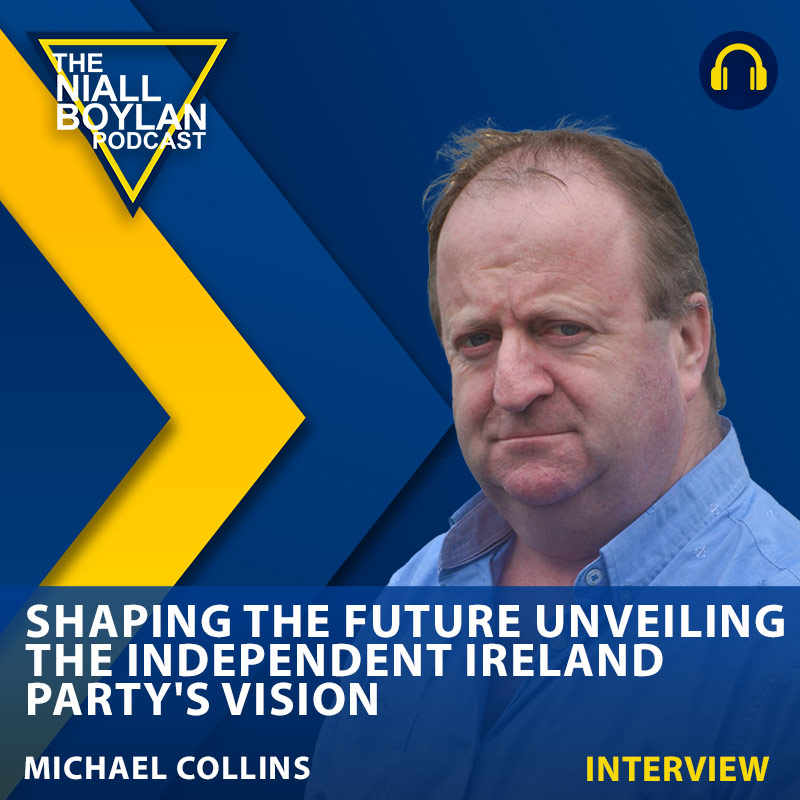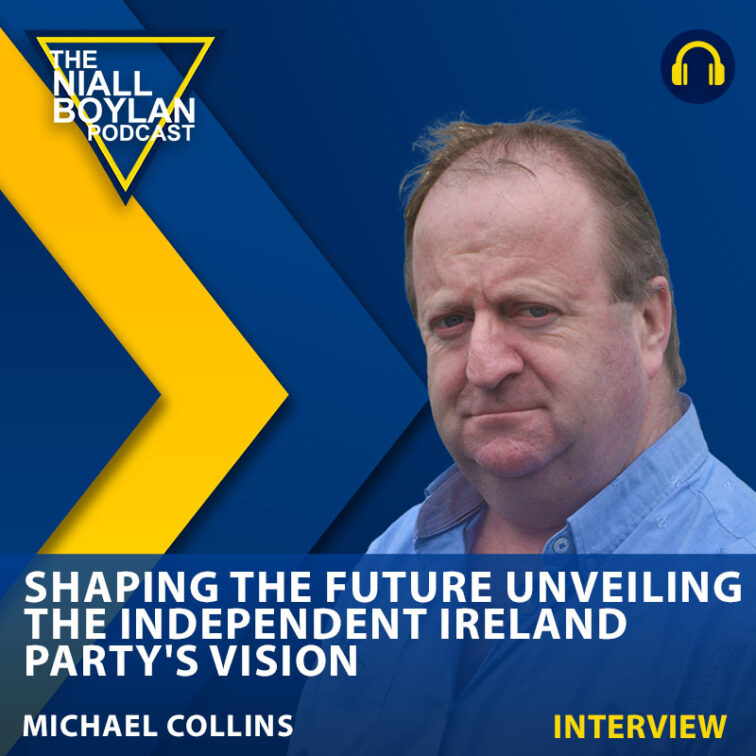 Shaping the Future: Unveiling The Independent Ireland Party's Vision With Michael Collins
play_circle_filled

Shaping the Future: Unveiling The Independent Ireland Party's Vision With Michael Collins
Niall Boylan
In this exclusive interview, Niall engages with TD Michael Collins, the dynamic leader set to spearhead the newly formed Independent Ireland Party. Michael Collins shares his candid perspective on the current state of Ireland and its political landscape, emphasizing the profound disconnect between citizens and the ruling parties.
As the conversation unfolds, TD Michael Collins delves into the party's vision, highlighting how it aims to be a genuine voice for the people who feel neglected by existing political entities. He dissects where the current government has faltered and presents his roadmap for addressing critical issues facing Ireland.
The discussion covers a spectrum of topics, including immigration, a subject of serious concern for citizens. Michael shares insights gathered from people expressing their worries about the impact of immigration on the country. Housing, carbon tax, fishing, and farming are dissected, offering a comprehensive view of the Independent Ireland Party's stance on key matters.
TD Michael Collins doesn't shy away from asserting the need for Ireland to challenge certain aspects of European policies. His perspective provides a fresh take on how the country can navigate its relationship with the broader European context.
This interview is a must-listen for those eager to understand the vision and priorities of the newly established Independent Ireland Party, as articulated by its leader, TD Michael Collins.
---
Together, we can keep the conversation alive. Click the 'Donate' button and be a vital part of our podcast's future. Thank you for being an essential member of our community!

Latest Podcasts

Newsletter
---