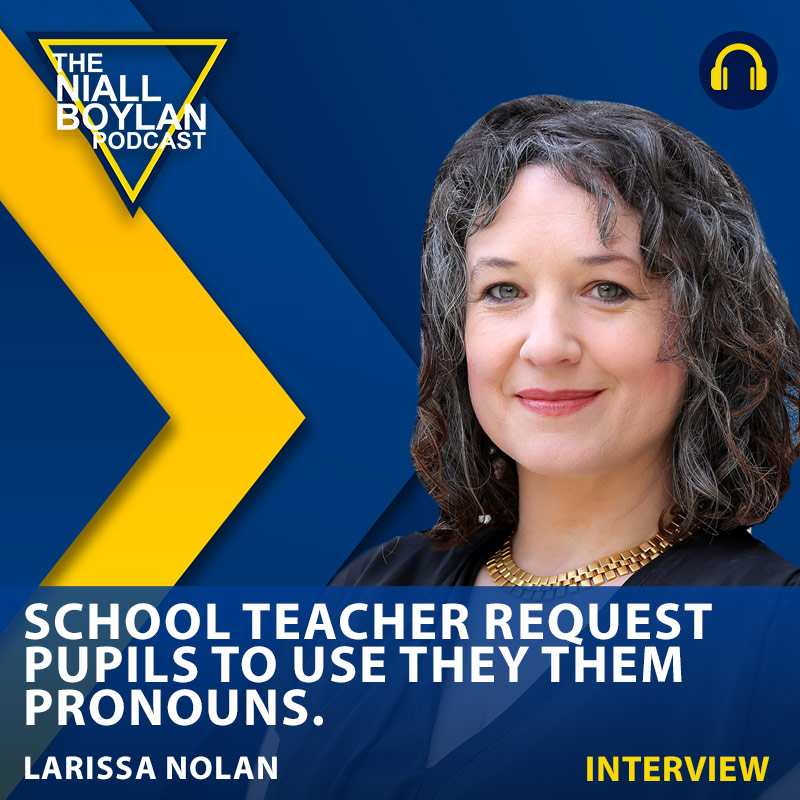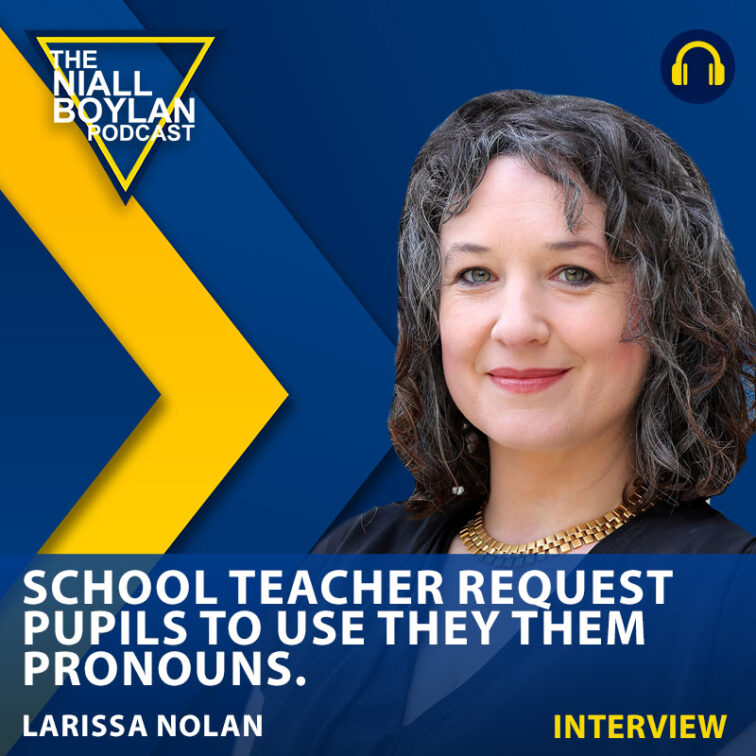 School Teacher Request Pupils To Use Them Them Pronouns. With (Larissa Nolan)
play_circle_filled

School Teacher Request Pupils To Use Them Them Pronouns. With (Larissa Nolan)
Niall Boylan
In this episode, Niall engages in a captivating conversation with Larissa Nolan, a seasoned journalist from the Irish Daily Mirror and Irish Sunday Mirror. The topic at hand stems from a recent article featured in the Irish Mirror that has sparked debate across the nation.
The article in question sheds light on a Dublin primary school where third-class pupils, aged 8 and 9, have been instructed to refer to their gender-neutral teacher using the pronoun "they." This unusual request came as a surprise to parents, who learned of it on the children's first day back at school. The teacher has made it clear that they prefer to be addressed by their first name or the pronoun "they."
While it remains uncertain whether the teacher identifies as non-binary or gender-fluid, what's unprecedented is the school's attempt to adapt classroom dynamics to accommodate the teacher's gender identity. Parents were not consulted before this change was implemented, and it has raised various concerns.
On one side, there are those who believe that such requests are confusing for young children, asserting that students should not be corrected for using traditional pronouns like "he" or "she" at such a young age. Psychologist and campaigner Stella O'Malley points out that this move might put the teacher's needs ahead of the children's welfare and questions its compliance with the HSE's Children First guidelines.
On the other side, proponents argue that it's a positive step towards acknowledging and respecting an individual's preferred pronouns. People Before Profit TD Paul Murphy sees this as a matter of basic decency, respect, and politeness, suggesting that children are capable of adapting to these changes seamlessly.
Educate Together schools in Ireland often encourage students to address teachers by their first names rather than traditional titles like Miss or Mister. However, the request for children to use non-gendered pronouns towards a teacher introduces a novel aspect to primary education in Ireland.
The school's stance on this matter, along with its principal's perspective, remains undisclosed as they did not respond to inquiries from the Irish Mirror. Importantly, there have been no formal complaints from parents regarding this development.
As the conversation on gender identity continues to evolve, join us as we delve into the intricacies of pronoun preferences in the classroom, exploring the perspectives and concerns of parents, educators, and society at large.
Would you encourage your child to use their children's pronouns?
No way : 44

Yes : 3

Not Sure : 1
Total Votes: 48
---