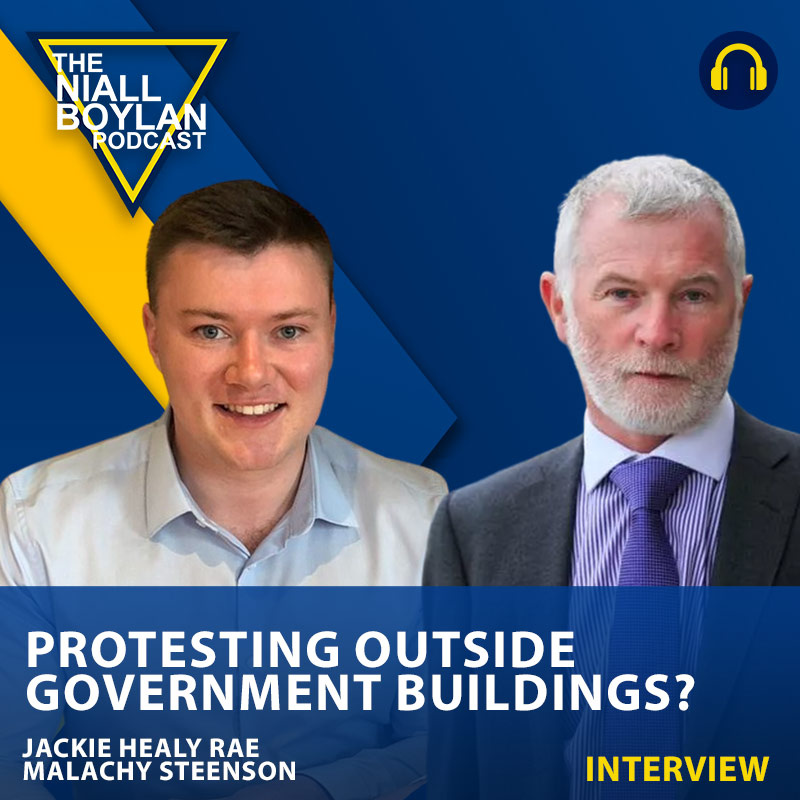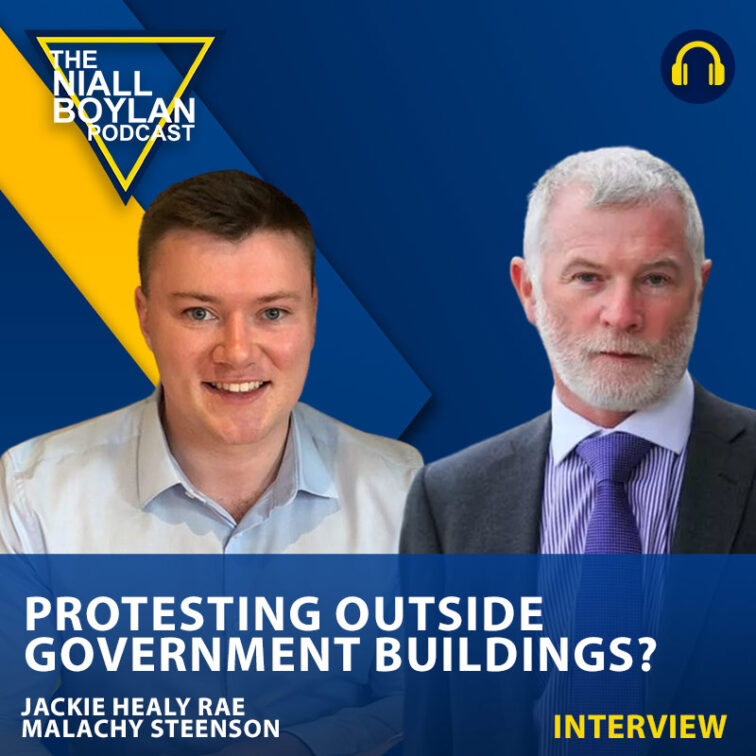 Protesting Outside Government Buildings with Jackie Healy Rae And Malachy Steenson
play_circle_filled

Protesting Outside Government Buildings with Jackie Healy Rae And Malachy Steenson
Niall Boylan
In this riveting interview, Niall Boylan engages in a passionate discussion with two distinguished guests: Jackie Healy Rae, Independent Councillor on Kerry County Council representing the Castleisland Lea, and Malachy Steenson, Solicitor and Campaigner. The topic at hand is the recent wave of protests outside the Dáil and the contentious issue of protest exclusion zones.
The conversation delves deep into the heart of the matter, with both guests presenting contrasting viewpoints. Malachy Steenson staunchly defends the people's right to protest when deemed necessary, emphasizing the importance of non-violence as a core principle. He believes that protest exclusion zones may encroach upon citizens' democratic rights and should be approached with caution.
Jackie Healy Rae, on the other hand, acknowledges the right to protest but expresses strong concerns about the behavior and language used during recent protests. As an Independent Councillor, he believes that some lines were crossed, and the discourse turned dirty and divisive.
The interview showcases the passionate clash of perspectives between these two distinguished guests. Their candid and sometimes heated exchange provides listeners with a profound insight into the complexities of balancing democratic rights, public safety, and responsible protest.
Join Niall Boylan, Jackie Healy Rae, and Malachy Steenson in this enlightening conversation that explores the multifaceted issue of protesting outside government buildings. As they navigate the nuances of this topic, you'll gain valuable insights into the challenges of preserving democratic values while maintaining order and civility.
Should Citizens Be Allowed Protest Outside Government Buildings?
Yes : 55

No : 1

Not Sure : 1
Total Votes: 57
---
Together, we can keep the conversation alive. Click the 'Donate' button and be a vital part of our podcast's future. Thank you for being an essential member of our community!

Latest Podcasts

Newsletter
---