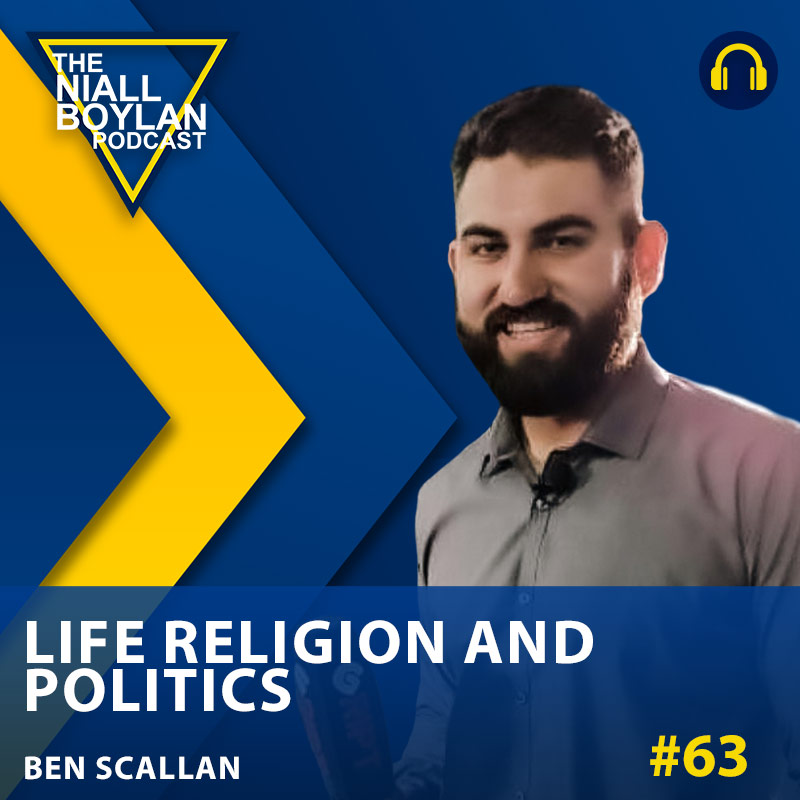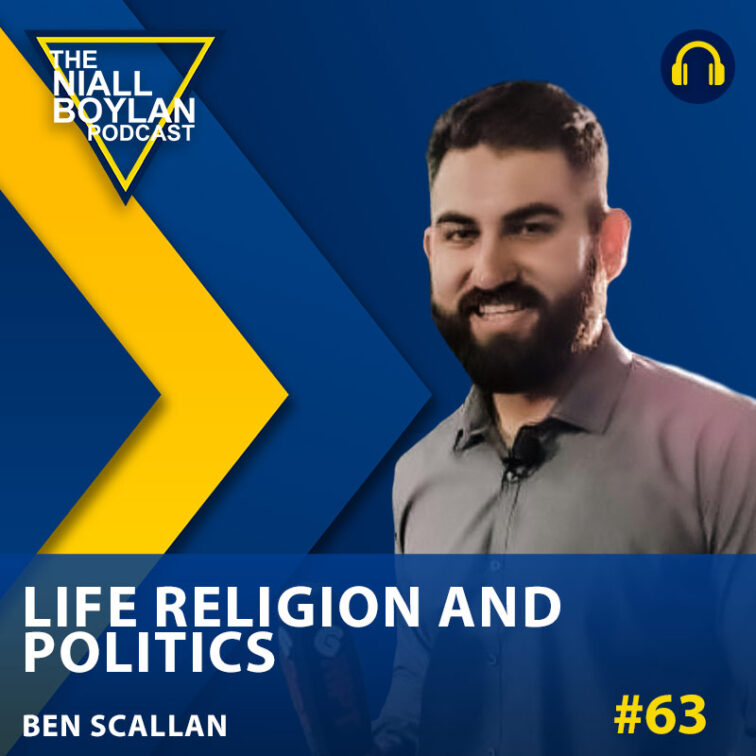 Life Religion And Politics With Ben Scallan
play_circle_filled

Life Religion And Politics With Ben Scallan
Niall Boylan
In this episode, Niall sits down with Irish Political Correspondent, Ben Scallan, for a candid and intimate interview. The focus of their conversation revolves around the intertwined aspects of life, religion, and politics, delving deep into the experiences and beliefs that have shaped Ben's journey.
Ben shares a poignant childhood memory, recalling how he stood as the sole student in his class willing to take an anti-abortion stance on the debate team. Despite facing the daunting challenge of presenting an unpopular perspective, he found support in a friend who joined him in solidarity, highlighting the importance of having someone by your side during tough times.
The conversation then turns to Ben's father, who emerges as both an influential role model and a guiding light in terms of spirituality. Ben opens up about the impact of his father's values and beliefs, which have played a significant role in shaping his own perspective on life, religion, and the political landscape.
As they delve further into the interview, Niall and Ben discuss the intricacies of Ben's media career and how it has impacted his personal life. They reflect on the responsibility and challenges that come with being a political correspondent, especially during significant events and turbulent times in recent history.
Throughout the episode, listeners gain insights into the complexities of the media world and its intersection with personal beliefs and experiences. The conversation serves as an invitation to introspect, encouraging listeners to examine their own values, principles, and the ways in which these beliefs influence their perspectives on politics and life in general.
Don't miss this captivating interview as Niall and Ben Scallan navigate the intricacies of life, religion, and politics, shedding light on the deep-rooted connections that shape our understanding of the world around us. The episode offers a rare glimpse into the life and experiences of a political correspondent and leaves listeners with valuable insights to ponder upon long after the conversation ends.
Do you Trust Traditional Media?
Yes : 1

No : 32

Not Sure : 0
Total Votes: 33
---