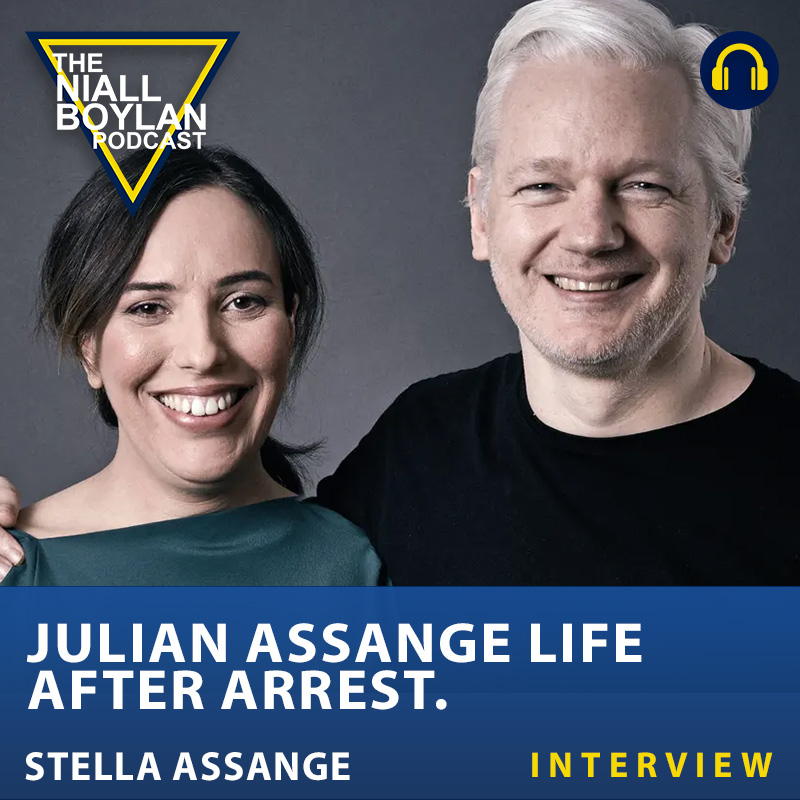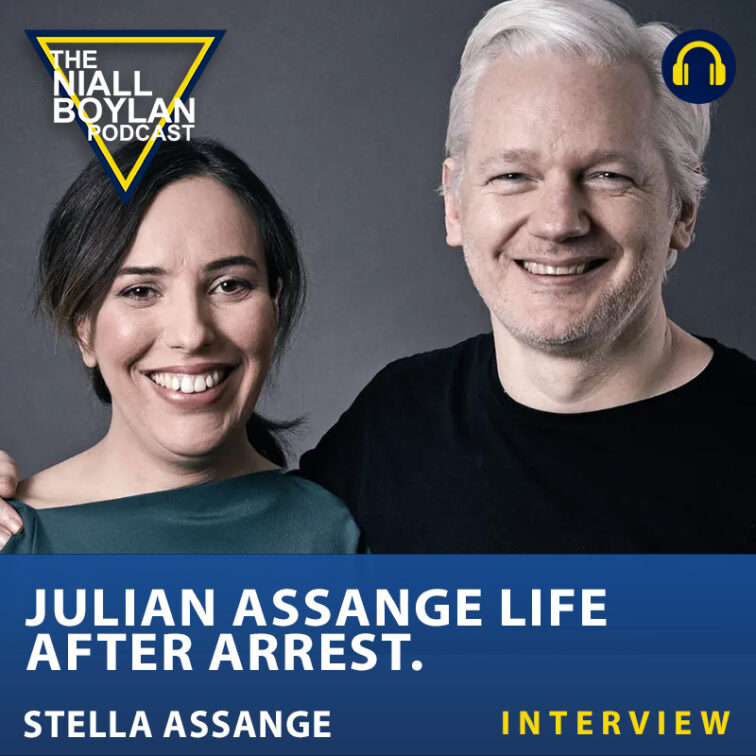 Julian Assange Life After Arrest Stella Assange Wife Of Julian Interview
play_circle_filled

Julian Assange Life After Arrest Stella Assange Wife Of Julian Interview
Niall Boylan
In this gripping and eye-opening episode, Niall sits down with Stella Assange, the wife of Julian Assange, to discuss the tumultuous life Julian has faced since his arrest in 2019. With the looming threat of extradition to the U.S., Stella opens up about the challenges and difficulties they have encountered during this trying time.
Stella passionately speaks about Julian's significant contributions to journalism, highlighting his brave decision to release vital information and the impactful "Collateral Murder" video. This classified video, leaked by WikiLeaks in April 2010, exposed a tragic incident during the Iraq War where civilians, including Reuters journalists, were killed by a U.S. Army Apache helicopter crew in Baghdad. The shocking video sparked global controversy, leading to debates on military conduct, transparency, and accountability.
The release of the "Collateral Murder" video brought immense attention to WikiLeaks and its founder, Julian Assange. It ignited discussions on the role of whistleblowers in revealing classified information and the delicate balance between national security and the public's right to be informed about government actions.
Throughout the episode, Stella sheds light on the corruption within the U.S. government and expresses grave concerns about Julian's safety and well-being if he were to be deported to the U.S. The implications of Julian's potential extradition raise serious questions about justice, freedom of the press, and the potential risks he may face if handed over.
As Stella shares her deeply personal perspective on Julian's life after arrest, listeners gain profound insights into the complexities and challenges surrounding his situation. The episode delves into the importance of journalistic integrity, transparency in government actions, and the critical role whistleblowers play in holding those in power accountable.
In a bold and resolute stance, Stella has publicly voiced her vehement disapproval and condemnation of Ireland's newly enacted hate speech legislation. With unwavering determination, Stella has emerged as a vocal advocate for free speech rights and has expressed deep concerns about the potential consequences that this legislation may have on the fundamental liberties of individuals.
Don't miss this explosive and heartfelt episode, as Stella Assange's voice adds a powerful dimension to the ongoing global conversation about press freedom, government transparency, and the protection of whistleblowers. It serves as a poignant reminder of the significance of a free press in a democratic society and the need to safeguard those who dare to expose the truth.
---