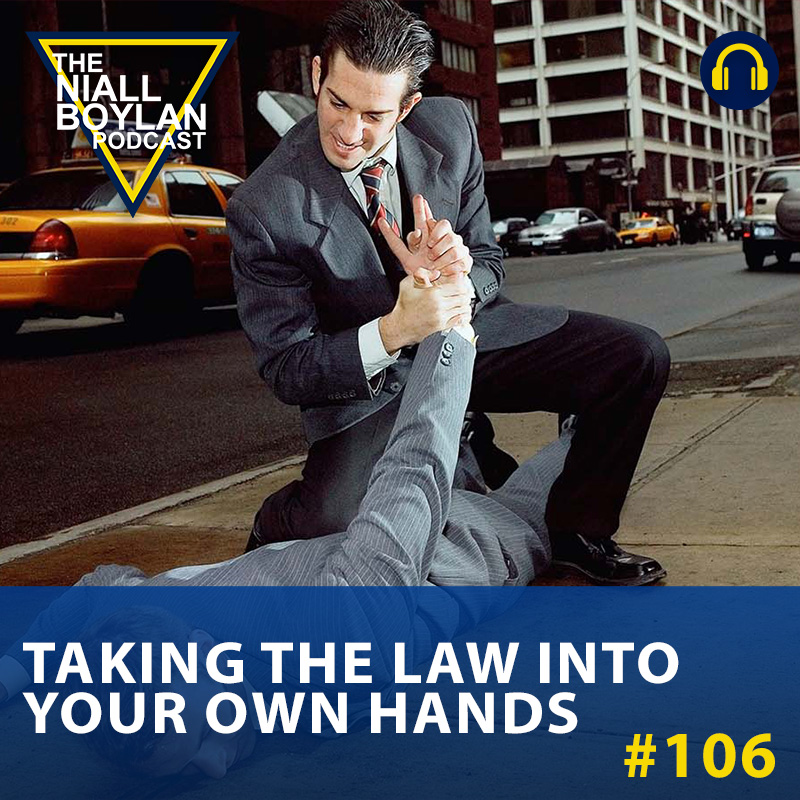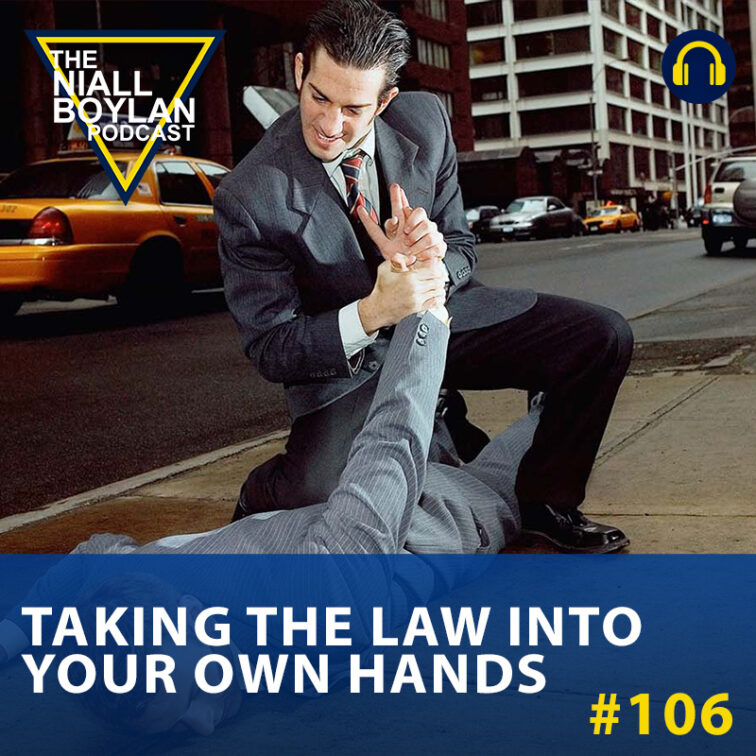 It Ever Ok To Take The Law Into Your Own Hands? Episode 106
play_circle_filled

It Ever Ok To Take The Law Into Your Own Hands? Episode 106
Niall Boylan
In this episode, Niall engages in a comprehensive exploration of a pressing question: Is it ethically justifiable for individuals to assume the role of enforcers when they've lost faith in the established legal system? This compelling discussion was ignited by a recent incident in which a distressed father resorted to offering a reward for information concerning an alleged attempt to kidnap his daughter. The father's actions reflected a profound lack of confidence in the authorities' competence to manage the situation effectively.
The episode delves into the multifaceted dimensions of this predicament, delving into the widespread prevalence of stories shared on social media regarding purported kidnapping attempts, the far-reaching implications of diminished trust in law enforcement agencies, and real-life scenarios where ordinary citizens decide to take matters into their own hands. These actions encompass a spectrum of responses, from seeking retribution to confronting individuals engaged in bullying or harassment.
Furthermore, Niall examines the activities of self-proclaimed "pedo hunters" who engage in the exposure and pursuit of sex offenders within local communities, despite the legal repercussions of their actions.
Diverse callers contribute to the discourse by expressing a wide array of perspectives on this issue. Some passionately contend that in circumstances where the established authorities falter in their duty to act expediently, assuming a vigilant stance becomes a moral obligation. This may involve safeguarding loved ones and pursuing justice when it appears that the system has failed. Conversely, other contributors acknowledge the frustrations underlying such actions while underscoring the potential perils of vigilantism. They emphasize the importance of upholding the rule of law and channeling efforts into enhancing the existing legal framework, as opposed to embarking on potentially unlawful and perilous courses of action.
As the episode draws to a close, the intricate matter of vigilantism, replete with moral and legal implications, continues to resonate, leaving listeners with a challenging ethical dilemma to contemplate—the delicate equilibrium between the quest for justice, mounting frustrations, and the imperative of upholding legal norms.
It Ever Ok To Take The Law Into Your Own Hands?
Yes Absolutely : 6

No Way : 0

Depends : 4
Total Votes: 10
---
Together, we can keep the conversation alive. Click the 'Donate' button and be a vital part of our podcast's future. Thank you for being an essential member of our community!

Latest Podcasts

Newsletter
---