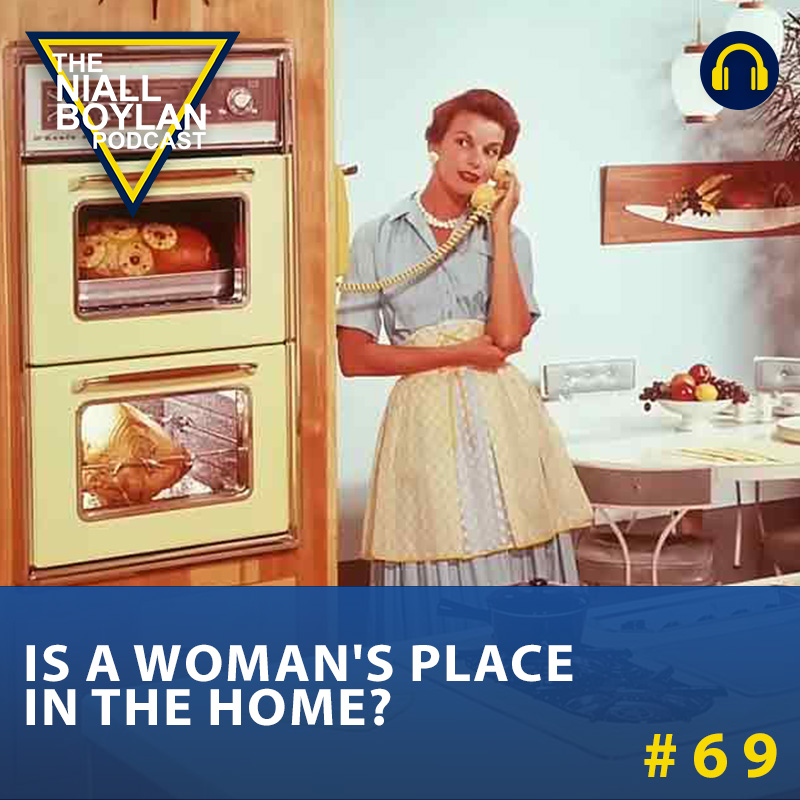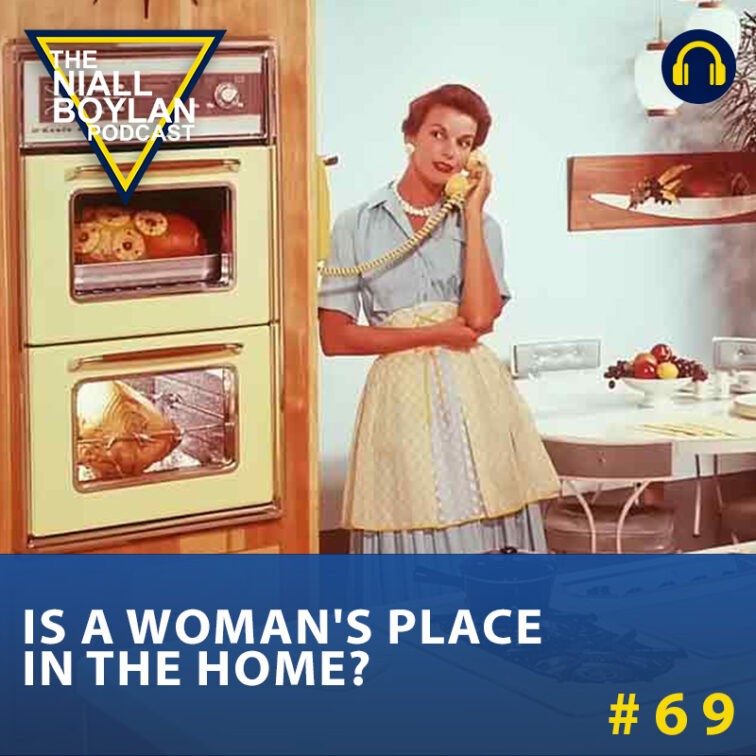 Is A Woman's Place In The Home? Episode 69
play_circle_filled

Is A Woman's Place In The Home? Episode 69
Niall Boylan
In this episode, we dive into a contentious and deeply divided topic: "Is A Woman's Place In The Home?" The debate was sparked by an impassioned email from a listener who grapples with the evolving role of women in today's society and the desire to be with her children. Here's an excerpt from the email:
"Hi Niall, can you cover the referendum on a woman's place being in the home? As much as I am a feminist and all for women's right to choose, I really believe that my mother and father's time was a much better time… The world we live in has forced women into the workplace, and there is no denying that women, in general, are better placed as caregivers and nurturers when it comes to children… I know women will hate me when I say a woman's place is in the home and always will be when possible."
Niall opens the lines to callers, and the opinions are as polarized as they come. On one side, vehement naysayers argue that such an attitude towards women is outdated, regressive, and downright misogynistic, particularly in the year 2023. On the other side, more traditional callers advocate for the importance of the "nuclear family" model, asserting that it has worked for generations and should not be discarded lightly.
As sparks fly and tempers flare, the episode captures the essence of an age-old debate that continues to simmer beneath the surface of contemporary society. Niall thoughtfully wraps up the episode, acknowledging the complexities of the issue and the deep-seated emotions it evokes on both sides. The discussion serves as a stark reminder that the path towards progress often encounters resistance from the weight of tradition.
Niall Wraps Up:
As our conversation on this deeply divisive topic comes to a close, it's clear that the question of a woman's place in society continues to be a flashpoint for passionate opinions. We've heard from listeners on both sides of the argument, each offering valuable perspectives shaped by their experiences and beliefs.
While the world evolves, challenging traditional gender roles and expectations, it's essential to recognize the complexity of these issues. This debate is a reflection of the ongoing tension between honoring the past and embracing progress.
Ultimately, the path forward is a personal one, as individuals, couples, and societies grapple with defining the roles and responsibilities of women and men in the modern era. We thank our listeners for engaging in this conversation and encourage ongoing dialogue as we navigate the ever-changing landscape of gender dynamics.
Is A Woman's Place In The Home?
Yes : 5

No : 3

Not Sure : 2
Total Votes: 10
---