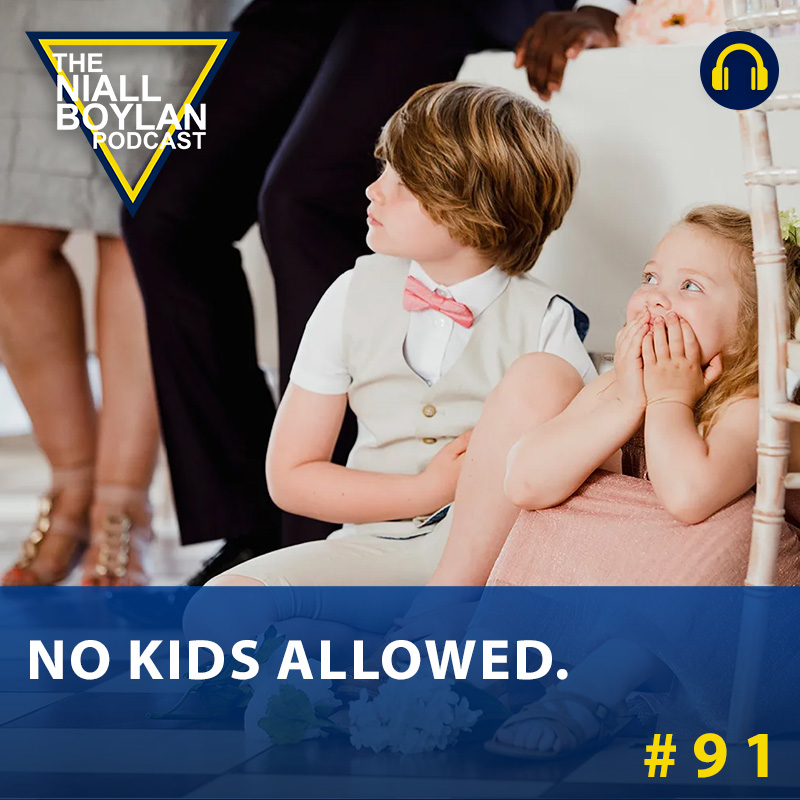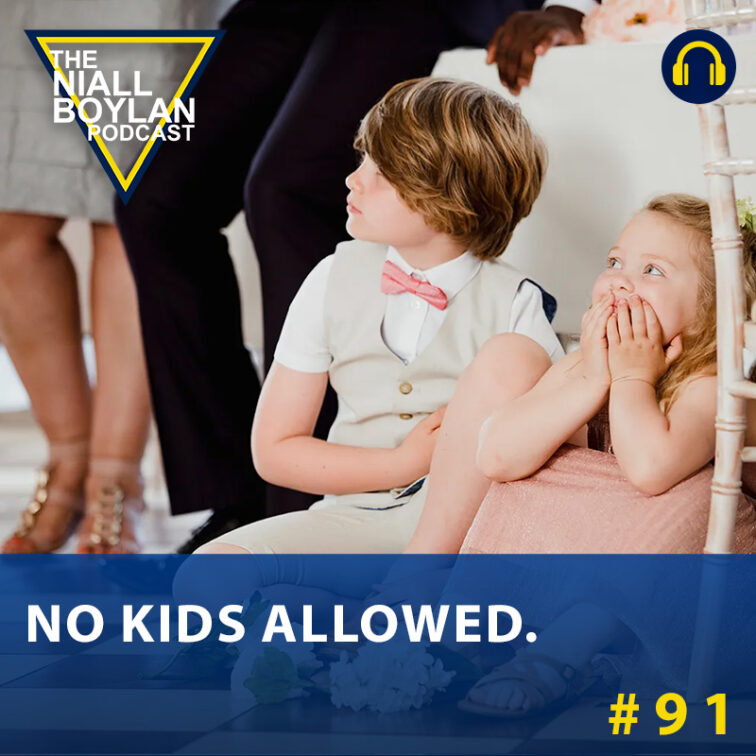 Is A Wedding An Appropriate Place For Children? Episode 91
play_circle_filled

Is A Wedding An Appropriate Place For Children? Episode 91
Niall Boylan
In this engaging episode, Niall dives headfirst into a conundrum that many couples and families grapple with: Should children be allowed at weddings? The topic takes center stage thanks to a heartfelt email from a listener facing a delicate family dilemma.
The episode kicks off with the listener's email, which unveils a challenging situation. The listener, a devoted brother and the best man at his brother's upcoming wedding, is caught in the middle of a family feud. Invitations for the wedding were recently sent out, and to the listener's surprise, the couple explicitly excluded children from the celebration.
When the listener approached his wife with this revelation, she was less than pleased. A fervent debate ensued, with his wife staunchly refusing to attend the wedding without their three children. The groom, the listener's brother, is equally adamant that children are not part of the plan due to space constraints and the bride's preference for an adults-only affair.
As the tension escalates, the listener grapples with a heart-wrenching dilemma: Who should come first, his wife or his brother? Niall opens the lines to callers from various walks of life, and their diverse perspectives add depth to the discussion.
Some callers emphasize the logistical and practical reasons for excluding children from weddings. They highlight the potential chaos, the risk of exposing children to inappropriate behavior, and the overwhelming nature of weddings, which might not be suitable for young ones. They argue that these celebrations should cater primarily to adults and the couple getting married.
On the other side of the debate, there are callers who passionately advocate for including children at weddings. They see weddings as opportunities for families to come together, celebrate love, and create lasting memories. Children's presence, they argue, adds an extra layer of joy, innocence, and purity to the occasion. Witnessing young ones' excitement and wonder can make the event even more special.
As Niall delves into the nuances of this age-old debate, he explores the delicate balance between honoring family traditions and accommodating the preferences of the couple getting married. Listeners will gain valuable insights into the complex dynamics that weddings can bring to the surface, making this episode a must-listen for anyone navigating the delicate dance between love, family, and celebration.
Is A Wedding An Appropriate Place For Children?
Yes : 4

No : 0

Not Sure : 0
Total Votes: 4
---
Together, we can keep the conversation alive. Click the 'Donate' button and be a vital part of our podcast's future. Thank you for being an essential member of our community!

Latest Podcasts

Newsletter
---