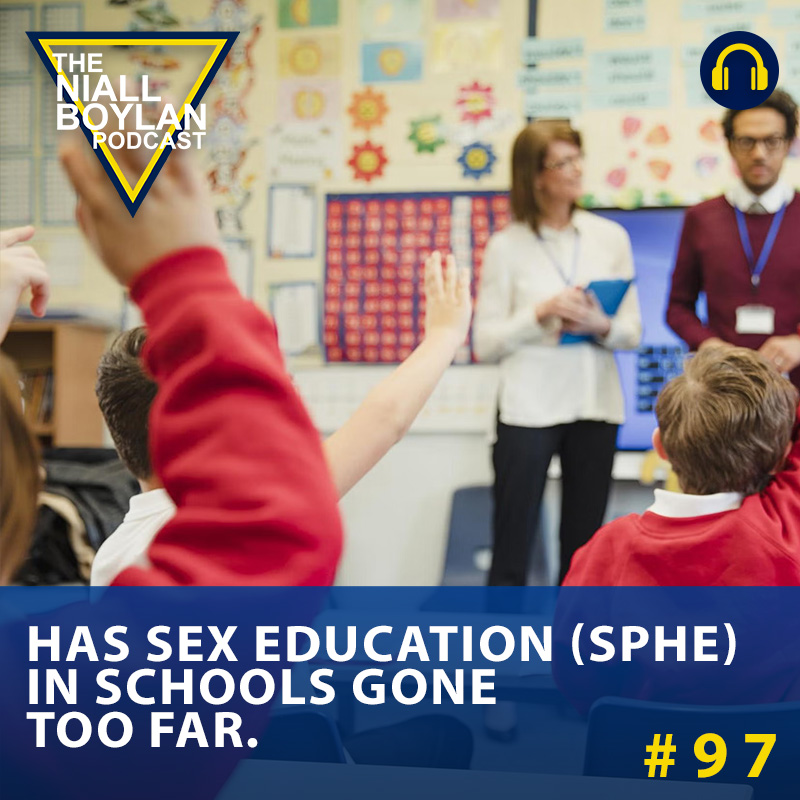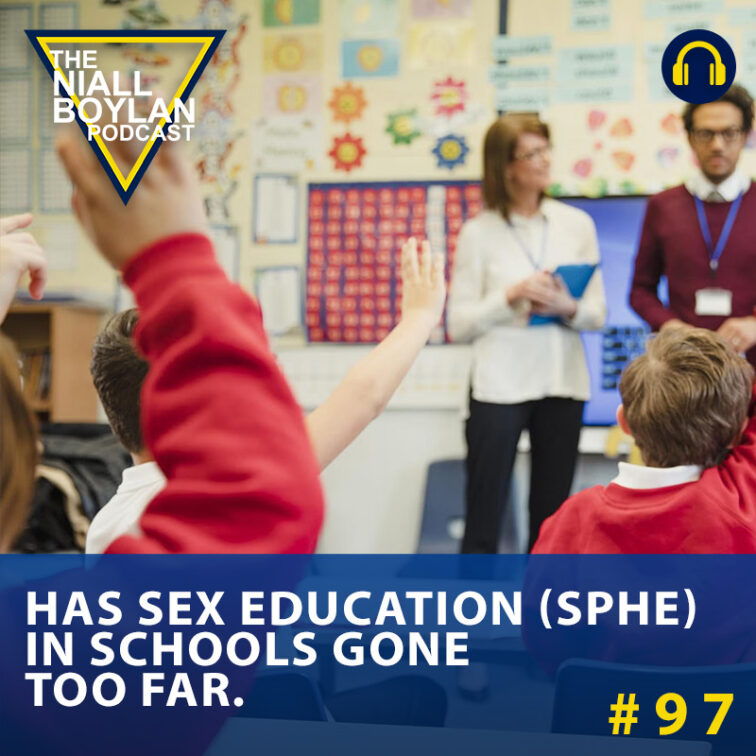 Has Sex Education Sphe In Schools Gone Too Far episode 97
play_circle_filled

Has Sex Education Sphe In Schools Gone Too Far episode 97
Niall Boylan
In this episode, Niall tackles a hotly debated issue: Has Sex Education (SPHE) in schools gone too far? Particularly, does it cross boundaries when discussing topics like multiple genders, transgender issues, and various aspects of sexuality? The catalyst for this discussion is the upcoming sex education curriculum for Junior Cycle students, which requires them to appreciate how "sexual orientation and gender identity are experienced and expressed in diverse ways."
The curriculum specification for the new SPHE (Social, Personal, and Health Education) program is set to be published soon, with plans for it to be introduced in schools from the next academic year. This curriculum overhaul follows a Government-commissioned review of sex education at the primary and secondary levels. The review found that the existing 20-year-old syllabus was outdated, overly focused on biology, and failed to address the realities of young people's lives or LGBTQ issues.
Teaching on gender identity within the curriculum has sparked significant controversy, especially among some Catholic groups, who accuse policymakers of promoting a "new gender self-identity doctrine."
Niall opens up the lines for callers to share their thoughts.
Some callers believe that education should evolve to reflect the realities of young people's lives. They support the new curriculum as a progressive and inclusive step towards creating a more accepting and tolerant society. They emphasize the importance of teaching kids about diversity and fostering respect for all, regardless of sexual orientation or gender identity. They argue that the world has changed, and young people today are more aware of these topics. It is essential to provide them with accurate information and help them understand and respect the experiences of their LGBTQ peers.
Others express concerns about the new sex education curriculum. They feel it's introducing complex topics to children at too young an age. They believe that kids should focus on traditional values and academics. They are worried that the curriculum is pushing an agenda and potentially confusing children. They emphasize that children should be allowed to be kids and not be exposed to these sensitive subjects. They argue that it is the parents' responsibility to educate their children on these matters when they believe the time is right, rather than leaving it to the schools.
Join the conversation to explore the ever-evolving role of sex education in schools, where it stands in today's society, and the fine line it walks.
Niall wraps up the show by summarizing the key points discussed and the need to appreciate diverse perspectives on this complex issue.
Has Sex Education (Sphe) In Schools Goes Too Far?
Yes : 119

No : 4

Not Sure : 2
Total Votes: 125
---
Together, we can keep the conversation alive. Click the 'Donate' button and be a vital part of our podcast's future. Thank you for being an essential member of our community!

Latest Podcasts

Newsletter
---