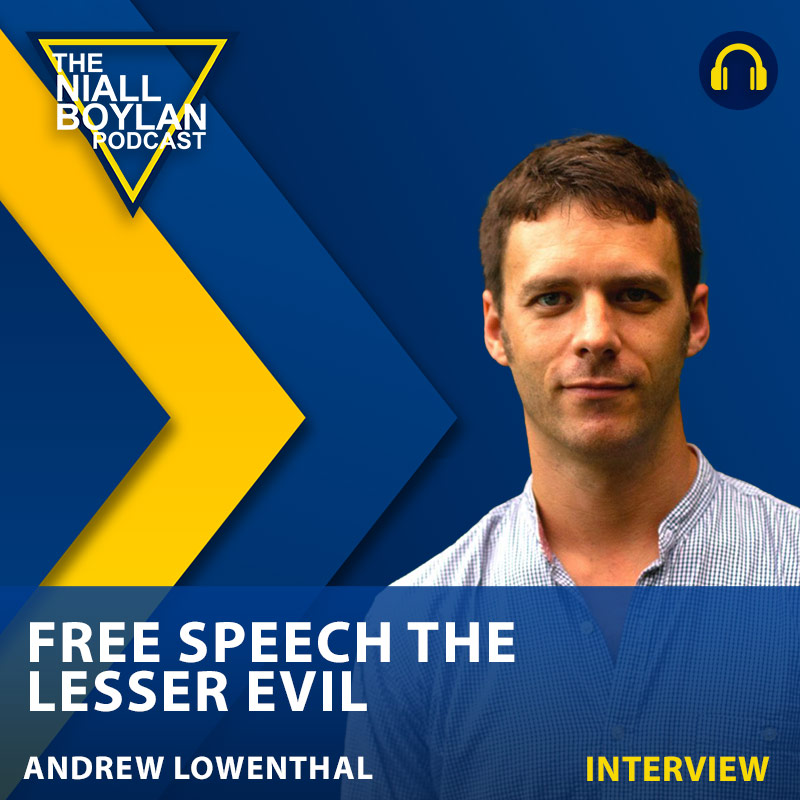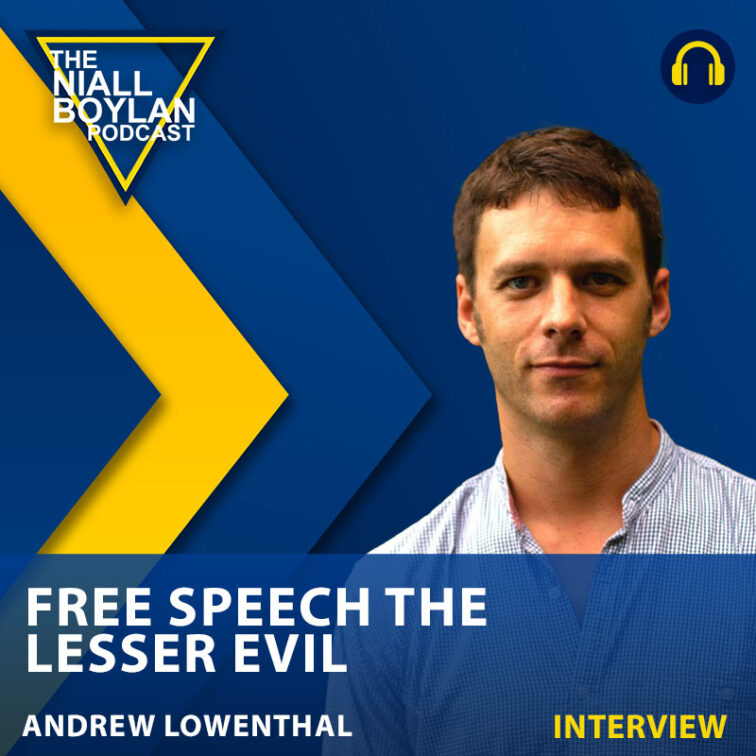 Free Speech The Lesser Evil With Andrew Lowenthal
play_circle_filled

Free Speech The Lesser Evil With Andrew Lowenthal
Niall Boylan
In this captivating interview, Niall engages with a true authority on free speech, Andrew Lowenthal, who serves as the Co-founder and Executive Director of Engagemedia and is a passionate advocate for the freedom of expression. Together, they explore the paramount importance of free speech, focusing on the recent development of Ireland's new hate speech laws.
Andrew eloquently articulates why "Free Speech is The Lesser Evil," and provides a nuanced perspective on the often complex and sensitive issue of balancing the preservation of free expression with the responsibility to address hate speech and its harmful consequences.
This thought-provoking discussion sheds light on the challenges of maintaining open discourse in our modern society while addressing the need to protect individuals and communities from the adverse impacts of hate speech. Niall and Andrew navigate the intricate landscape of legislation, ethics, and the multifaceted implications of free speech within the Irish context.
Join this stimulating conversation to gain a deeper understanding of the delicate equilibrium between free speech and the regulation of harmful expressions in the digital age. It's an exploration of a fundamental principle of democratic societies and the contemporary challenges it faces.
Don't miss this opportunity to dive into an informed, articulate, and thought-provoking discussion on the topic of free speech and its lesser evil.
Is Free Speech The Lesser Evil?
Yes : 6

No : 2

Not Sure : 0
Total Votes: 8
---
Together, we can keep the conversation alive. Click the 'Donate' button and be a vital part of our podcast's future. Thank you for being an essential member of our community!

Latest Podcasts

Newsletter
---