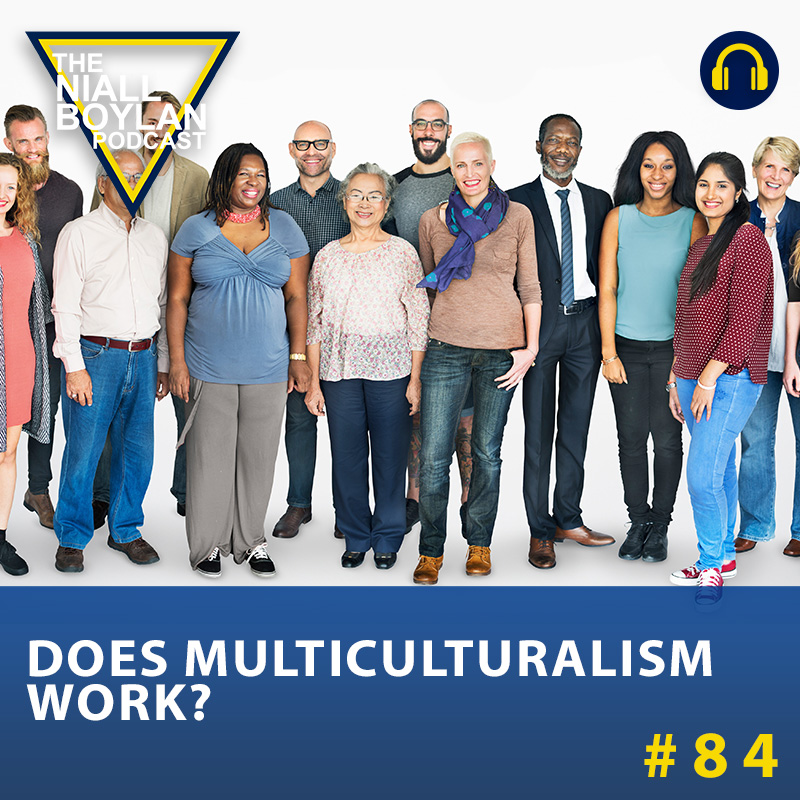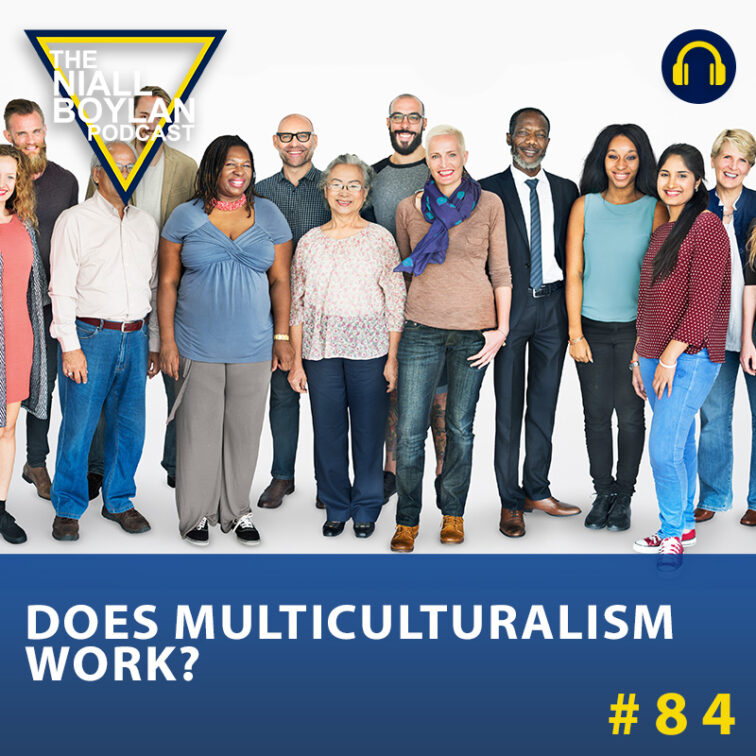 Does Multiculturalism Work?
play_circle_filled

Does Multiculturalism Work?
Niall Boylan
In this episode, we dive headfirst into the question that's sparking heated debates: "Does Multiculturalism work?" The conversation was ignited by Home Secretary Suella Braverman's remarks, questioning the effectiveness of the international asylum system and challenging the concept of multiculturalism.
The Controversial Speech:
Mrs. Braverman's speech raised eyebrows when she suggested that fearing discrimination based on gender or sexual orientation should not be sufficient grounds for refugee protection. She also criticized what she called the "misguided dogma of multiculturalism." These remarks triggered a sharp response from the United Nations' refugee agency (UNHCR), which defended the 1951 Refugee Convention as a "life-saving instrument."
Multiculturalism: Pros and Cons:
Multiculturalism is a complex concept with both advantages and disadvantages. On the one hand, it promotes cultural understanding and tolerance by exposing individuals to new ideas and perspectives. It fosters empathy and broadens people's horizons by celebrating diverse customs, traditions, and beliefs. Moreover, multicultural societies can stimulate economic growth through increased trade, tourism, and innovation.
However, multiculturalism is not without its challenges. Cultural differences can sometimes lead to tensions, misunderstandings, or conflicts, such as language barriers or clashes with societal norms. Critics argue that it may undermine social cohesion and lead to self-segregation among different cultural groups.
Advantages vs. Disadvantages:
During the episode, we explore the pros and cons of multiculturalism. On the positive side, multiculturalism is praised for fostering tolerance, peace, and a richer, more interesting society. It can also reduce prejudices and improve the overall quality of life for many people. Economically, multiculturalism can lead to progress and open new opportunities for businesses.
However, it's essential to acknowledge the disadvantages too. These include potential tensions between cultural groups, challenges in integration, concerns about the preservation of cultural identity, and increased competition for resources.
Examples from Around the World:
The episode examines multiculturalism in different countries. Brazil and Canada are highlighted as countries with relatively successful multicultural policies, promoting unity in diversity. Brazil, in particular, is considered a true melting pot, where various immigrant populations have mixed over the years.
Australia is also featured as one of the most multicultural societies globally, contributing significantly to its economy through immigration.
To kick things off, Niall engages in a comprehensive discussion with Ben Scallan from Gript Media. Ben shares his insights and thoughts on the topic, adding depth and nuance to the conversation.
Niall opens up the phone lines, allowing callers to share their views. Some callers emphasize the importance of recognizing the value of all cultures while ensuring equal rights and opportunities. Others point out the challenges of unequal resource access among cultural groups and stress the need for balance between multiculturalism and integration.
As the episode unfolds, Niall wraps up the discussion, leaving listeners with much to ponder about the intricate dynamics of multiculturalism. Join Niall and his callers as they navigate the complexities of a topic that continues to shape societies worldwide.
Does Multiculturalism Work?
Yes : 2

No : 55

Time Will Tell : 4
Total Votes: 61
---
Together, we can keep the conversation alive. Click the 'Donate' button and be a vital part of our podcast's future. Thank you for being an essential member of our community!

Latest Podcasts

Newsletter
---