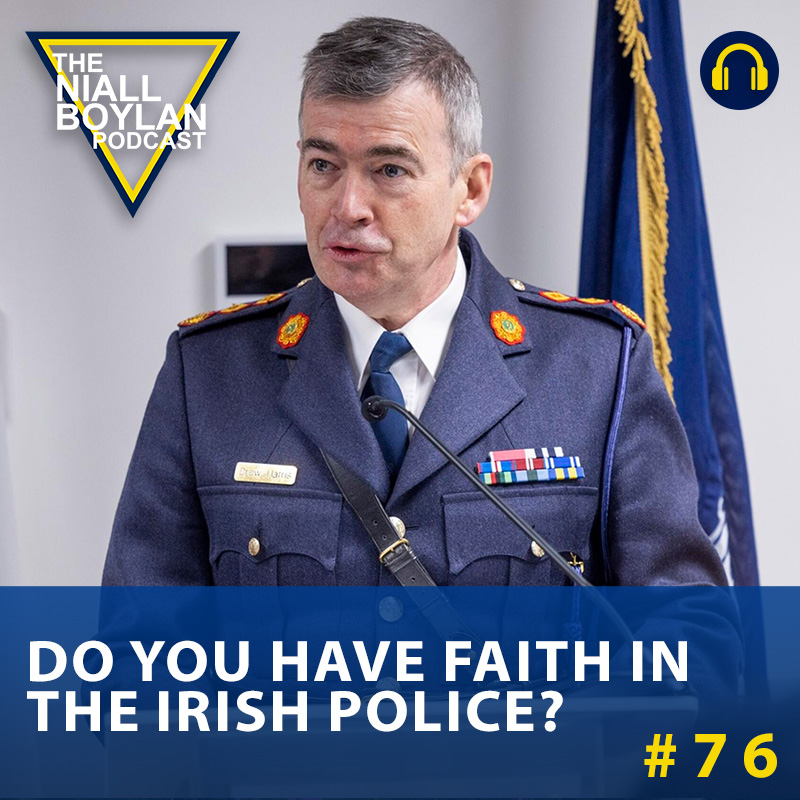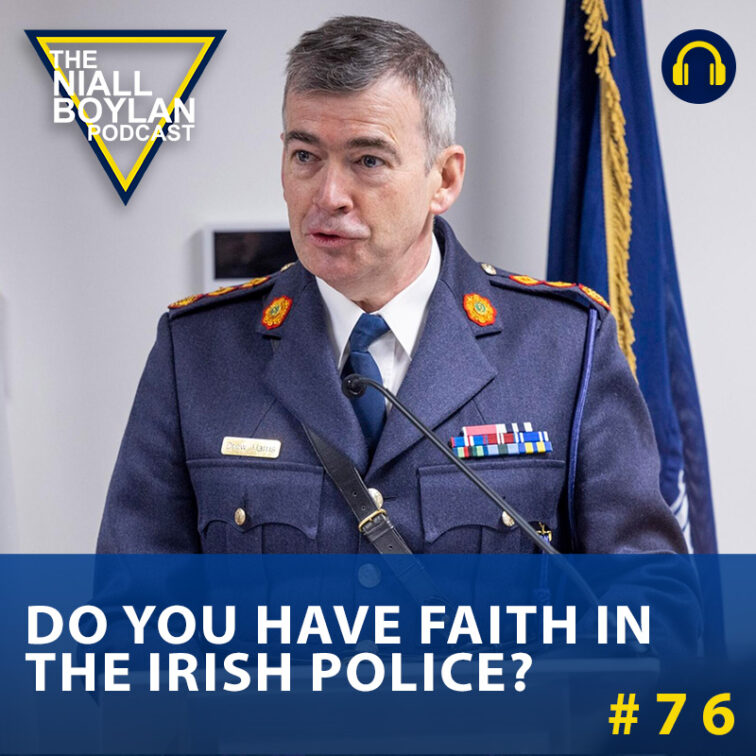 Do you have faith in the Irish Police? Episode 76
play_circle_filled

Do you have faith in the Irish Police? Episode 76
Niall Boylan
In this episode, we dive headfirst into a question that's been buzzing around Ireland recently: Do you have faith in the Irish Police? This topic has gained prominence following a momentous vote of no confidence in Garda Commissioner Drew Harris, which made headlines across the nation. Let's delve into the details.
In a startling turn of events, the Garda Commissioner, Drew Harris, found himself facing an overwhelming vote of no confidence. As the GRA (Garda Representative Association) reported, nearly 99% of the 9,129 members polled expressed their lack of confidence in the Garda chief, with just 116 members standing by him.
Commissioner Harris, despite the resounding vote, has firmly stated that he will not resign, describing the vote as a "kick in the teeth." He believes it was a personal affront directed at him, but he's resolute in continuing his role.
The core of this issue centers around the Commissioner's decision to return to pre-pandemic working hours, known as the Westmanstown Roster, in November. This change, which will see core Garda units working six consecutive days on 10-hour shifts, has sparked considerable concern among rank-and-file Gardaí. They argue that this shift will impact their work-life balance and result in fewer officers on the streets.
The situation has intensified due to ongoing recruitment and retention issues, training, suspensions, and member welfare. Amid these challenges, Commissioner Harris has kept a steadfast course, much to the dismay of many Gardaí.
Niall opens the phone lines, urging listeners to share their thoughts and experiences regarding the Irish Police. Do you have faith in the Irish Police? Callers share their stories, with a majority expressing dissatisfaction with the current state of police services in the country. They point out issues like underpayment and the dangerous nature of policing in Ireland, where the police are often outnumbered and under-armed compared to criminals.
However, some callers step up to defend the police, acknowledging the tough job they do and the sacrifices they make to maintain law and order.
As the discussion unfolds, Niall navigates through the contrasting viewpoints, shedding light on the complex relationship between the public and the Irish Police.
Do you have faith in the Irish Police?
Yes : 1

No : 2

Not Sure : 2
Total Votes: 5
---