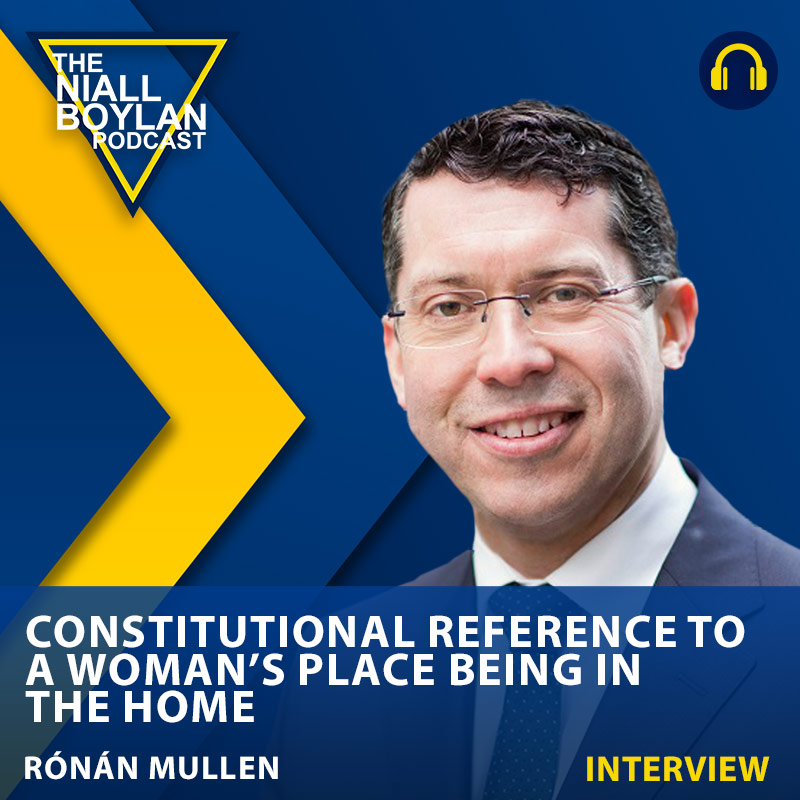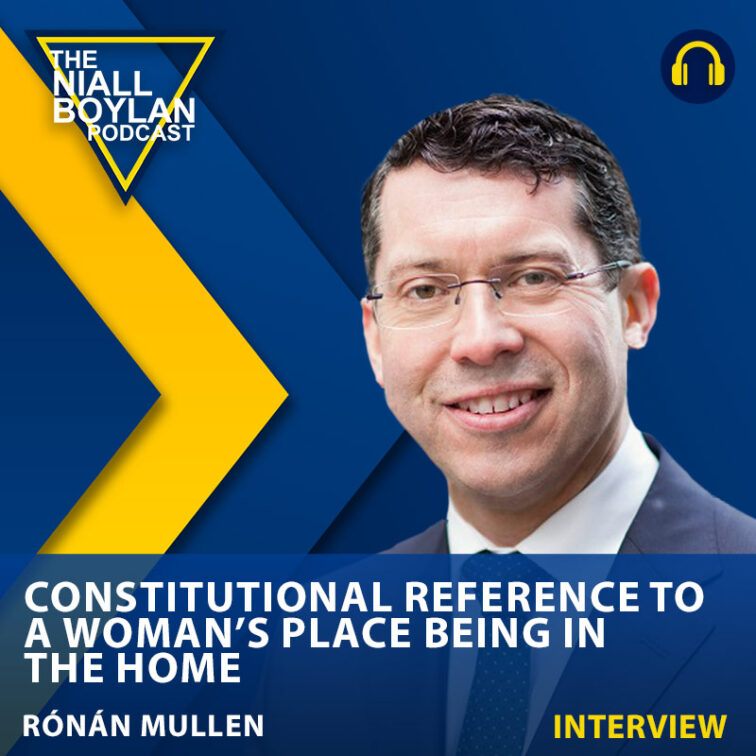 Constitutional Reference To A Woman's Place Being In The Home With Senator Ronan Mullen
play_circle_filled

Constitutional Reference To A Woman's Place Being In The Home With Senator Ronan Mullen
Niall Boylan
In this episode, Niall engages in a critical conversation with Senator Rónán Mullen regarding a significant upcoming referendum on gender equality in Ireland. The referendum, expected to take place in November 2024, aims to address a constitutional reference that has long been a point of contention – the notion of "a woman's place being in the home."
This constitutional reference, found in Article 41.2, recognizes that "by her life within the home, a woman gives to the State a support without which the common good cannot be achieved." It further stipulates that the State should "endeavor to ensure that mothers shall not be obliged by economic necessity to engage in labor to the neglect of their duties in the home."
The discussion delves into the background of this referendum, which follows recommendations from the Irish Government and the Special Joint Oireachtas Committee on Gender Equality. These recommendations have been prompted by a recognition that, historically, "women and girls have carried a disproportionate share of caring responsibilities, been discriminated against at home and in the workplace, objectified, or lived in fear of domestic or gender-based violence."
Niall and Senator Mullen explore the complex and deeply-rooted issues surrounding this constitutional reference. They also examine the perspectives of various stakeholders, from those who argue for its removal as a step towards greater gender equality to those who believe that the role of women in the home should be preserved.
The episode also draws from recent survey findings, which indicate that a significant proportion of women who are engaged in home duties, regardless of their education level, prefer not to return to the labor force.
Join us for an enlightening conversation that navigates the historical context, evolving attitudes, and potential implications of this constitutional change, all while seeking to answer the age-old question: Is a woman's place in the home, or was it better 40 years ago?
Is A Woman's Place In The Home?
Yes : 5

No : 3

Not Sure : 2
Total Votes: 10
---