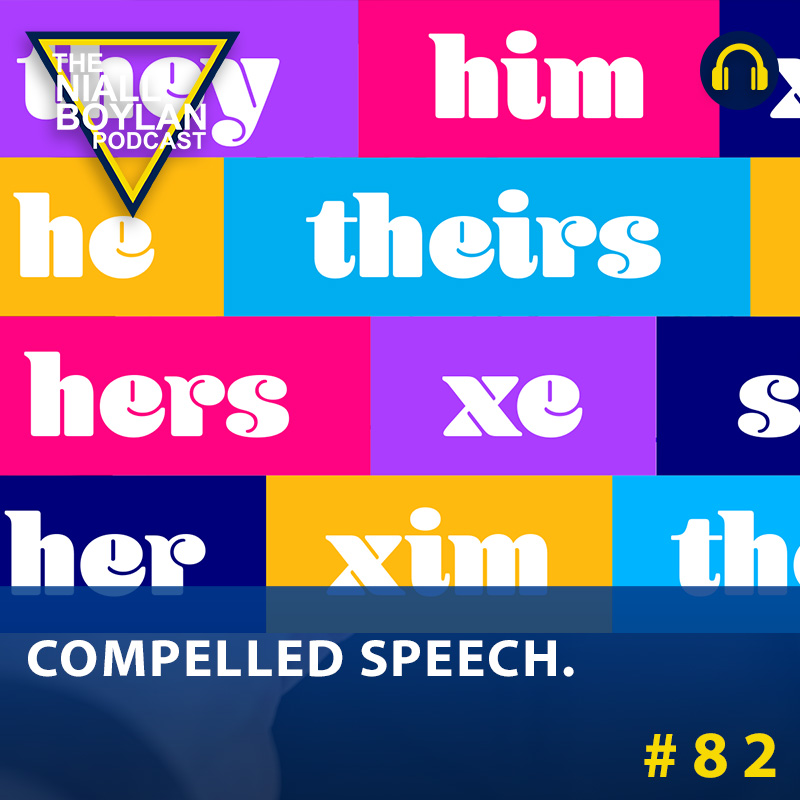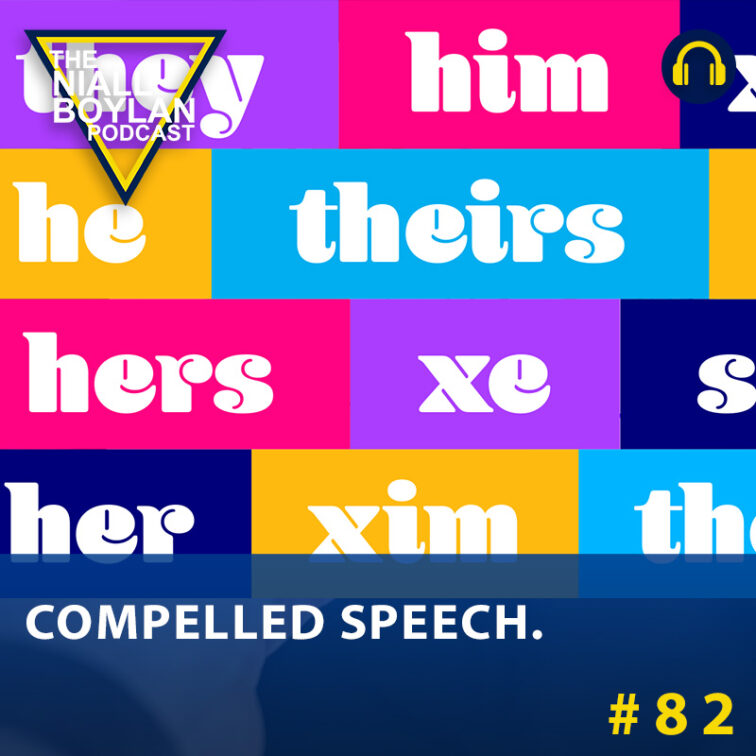 Compelled Speech Episode 82
play_circle_filled

Compelled Speech Episode 82
Niall Boylan
In this episode of The Niall Boylan Podcast, we dive deep into a thought-provoking topic: compelled speech. Join Niall as he delves into a discussion about the fine line between respect for pronouns and the preservation of free speech.
Our Guest: Helen Joyce – A Voice for Free Speech
In the first part of the show, Niall engages in a riveting conversation with Helen Joyce, an advocate for free speech and an Irish journalist. Helen, who has a background in mathematics and academia, transitioned into journalism and has been a vocal critic of the transgender rights movement. Together, they explore the complexities of compelled speech.
Recent Controversies:
Niall sheds light on recent controversies surrounding compelled speech. In the civil service, particularly in the Sex Equality and Equity Network (SEEN), gender-critical views were met with accusations of 'Nazism' during a diversity discussion. This incident is part of a broader debate within the civil service about gender identity and trans rights, sparking concerns of a 'woke takeover.'
Simultaneously, in Ireland, there are growing concerns about the influence of ideology and trans activism within the healthcare sector. Professor Donal O'Shea has raised concerns about the treatment of children identifying as trans, suggesting that ideology is overshadowing medical facts and best practices.
The Debate Unveiled:
Niall opens the lines for callers, and passionate debates unfold. Some callers argue that compelling the use of correct pronouns is essential for respect and inclusivity. They believe that it sends a powerful message of acceptance and support for transgender and non-binary individuals, reducing harm associated with misgendering.
On the other hand, some callers express concerns about compelled speech infringing on free speech and individual autonomy. They worry that it might lead to government overreach, censorship, and restrictions on personal beliefs and expressions.
Join Niall and his callers as they navigate the intricate landscape of compelled speech, exploring its impact on respect, free speech, and individual rights. This episode promises diverse perspectives, personal stories, and a thought-provoking dialogue on a complex issue.
Niall thoughtfully wraps up the conversation, leaving you with much to ponder regarding the balance between respect and free speech in a rapidly evolving world.
---
Together, we can keep the conversation alive. Click the 'Donate' button and be a vital part of our podcast's future. Thank you for being an essential member of our community!

Latest Podcasts

Newsletter
---